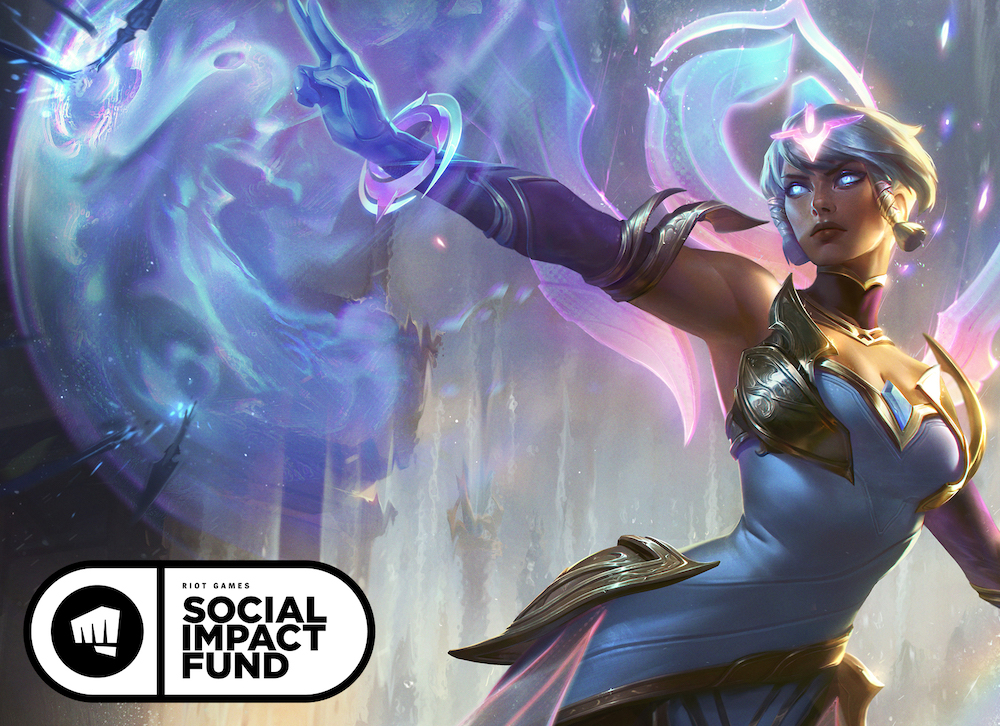 League of Legends has been a global phenomenon ever since its release in 2009. Even a decade after the game debuted, LoL is able to attract 100 million monthly users from across the world. With a user base this large, why not motivate them to do some collective good?
Late last year, League of Legends developer Riot Games announced its Social Impact Fund, where the company and players could raise money for charities through the game. Now, Riot Games is revealing the results of this campaign.
Riot Games has raised $6 million through the fund, the video game developer announced Friday. But things aren't over just yet. Now it's up to players to determine where this money will go. Riot Games has developed a voting system that it will host through LoL. Players can log on between April 10 through April 23 and vote for which charity they would like to the money to go to.
Each player will be shown three local nonprofits depending on their region. The nonprofit with the most votes in each region will get half of that region's donation pot, with the other half being split between the runners-up. Riot Games says that each nonprofit will receive a minimum donation of at least $10,000.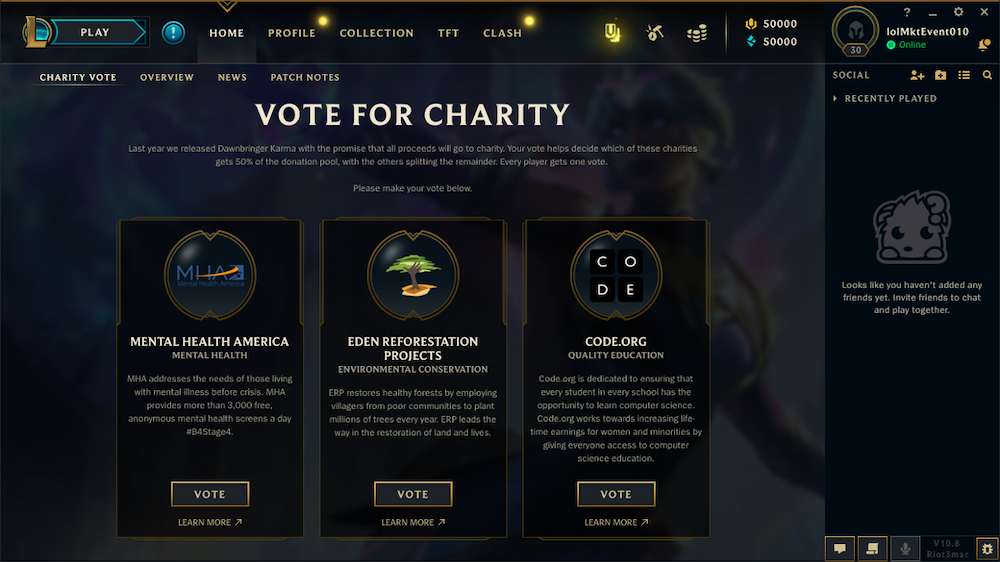 "As a global organization, we are fortunate to have the opportunity to serve players from diverse backgrounds around the world and we feel an innate responsibility to operate at a hyper local level," Dylan Jadeja, president of Riot Games, said in a statement. "We believe that leveraging our platform to give players agency in choosing the causes that matter most to their local communities is incredibly meaningful, and hope to continue finding opportunities to empower our players to give back in ways that resonate with them."
To raise the $6 million, Riot Games sold a special Dawnbringer Karma character skin along with exclusive in-game items, designating all of the proceeds toward donation. In 2018, Riot Games hosted a similar fundraiser by partnering with Make-a-Wish recipient Brian, who designed a special character for the game. That campaign also raised over $6 million, which was donated to over 20 nonprofits across the world.