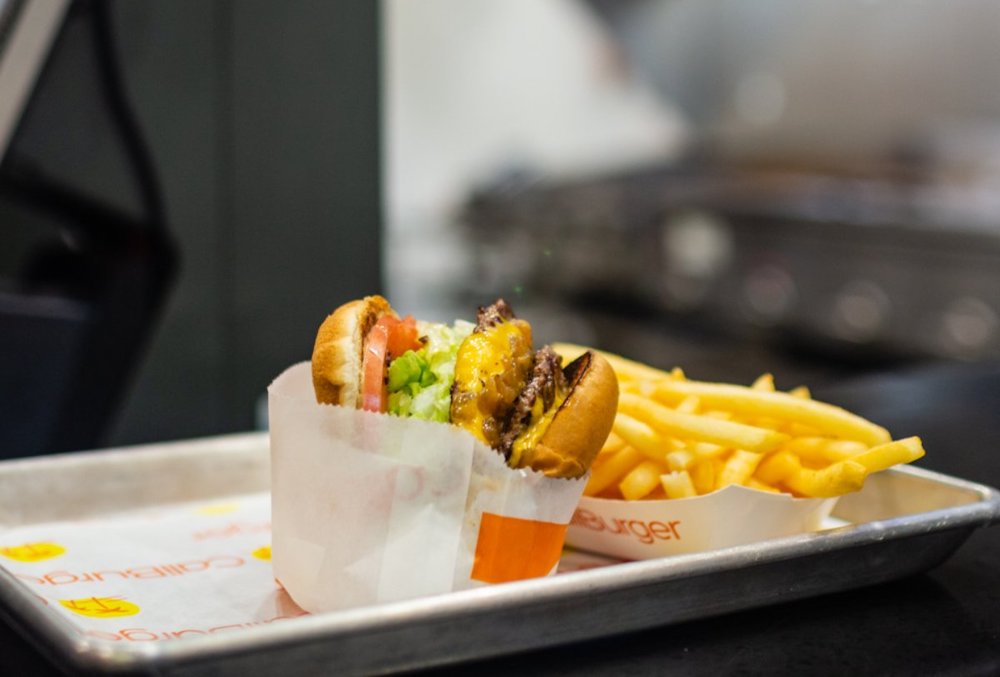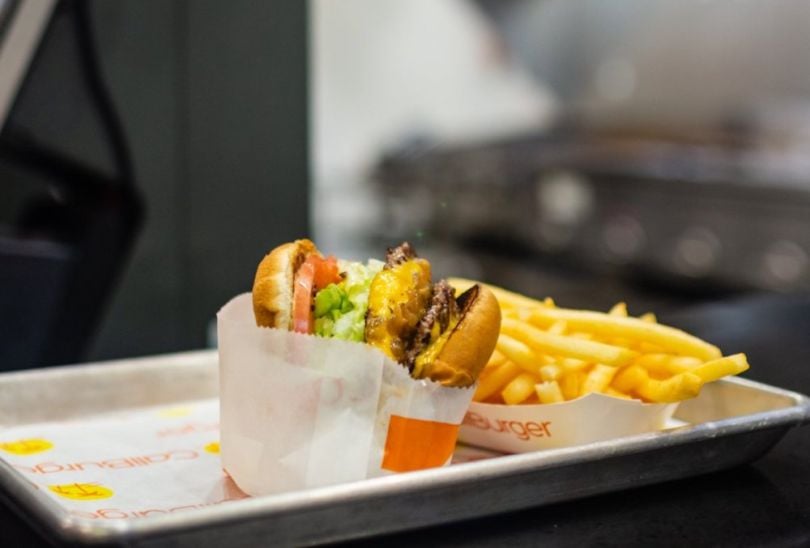 SoCal burger chain CaliBurger has been integrating cutting-edge technology into its restaurants for years. But now the restaurant group is seeing this strategy pay off in a way different than originally intended — by helping stop the spread of COVID-19.
CaliBurger recently announced new technology systems coming to its restaurants, thanks to partnerships with Miso Robotics and PopID.
The first piece of tech is its AI-based entry screening. CaliBurger will install facial recognition devices with thermal sensors at the entryway of its restaurants. These devices will scan the body temperatures of the people trying to enter the restaurant, and not let them in if it detects a fever. This is intended as a measure to protect people inside the restaurant from those displaying COVID-19 symptoms. The companies also point out that this technology can be used for other businesses, whether it's a retail store or office.
The entryway devices also can use their facial scanning functions to unlock the store for authorized personnel.
CaliBurger is also installing cashless, credit card-less and contact-less payment terminals from PopID. Customers who want to pay onsite will have to create a PopPay account, and then use the payment terminal's facial recognition to confirm their purchase. Otherwise, customers can pay online through the chain's website.
Lastly, CaliBurger also touted its use of Miso Robotics' food robots as a preventative measure against COVID-19. The company has been using robots from Miso Robotics for the past few years to automate certain kitchen tasks, like flipping burgers or frying french fries. But this use of robotics also means less humans are in contact with the food, making a more sterile environment.
"Cali Group is focusing its resources on new tools for the restaurant and retail industries to survive the current crisis," John Miller, chairman and CEO of Cali Group, said in a statement. "Our portfolio of companies offer various solutions for food production, delivery, take out and drive thru."
The chain's Pasadena location will be getting these new tech innovations in the coming weeks, and the company intends to install them to the rest of its locations in the future.
CaliBurger currently has six U.S. locations, plus two food trucks it operates in D.C., according to its website. Additionally, the company has locations in 11 other countries including Mexico, Saudi Arabia and United Arab Emirates.