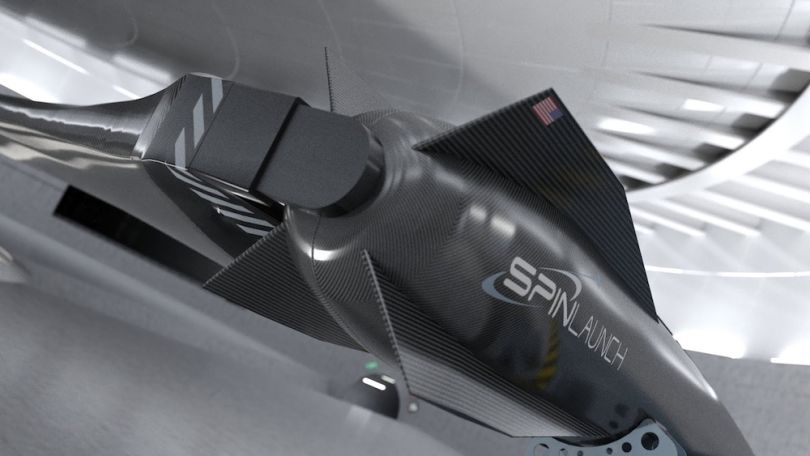 Long Beach-based aerospace startup SpinLaunch announced this week that it received $35 million from a group of investors, bringing the company's total capital raised to $80 million since its 2014 inception.
SpinLaunch joins an ever-growing roster of privately-owned space startups. While Elon Musk's SpaceX and Jeff Bezos' Blue Origin are getting attention for their promise of space tourism, a number of stealthier companies are building their businesses on launching objects into space.
From what we can tell, space is a vast, largely empty expanse, but Earth's orbit is actually pretty crowded. A significant portion of these objects are man-made satellites that perform functions like enable GPS technologies, track weather patterns, beam internet down to Earth or collect space data.
Many industries rely heavily on satellites, but not every company has the ability to launch something into space. That's where companies like SpinLaunch come in.
SpinLaunch is developing its own kinetic launch system, which it says is designed to be cheaper and more environmentally responsible than the competition. SpinLaunch's system accelerates rockets by spinning them in a circular structure on the ground. Once the object has reached ultra-fast speeds, it's launched out of the structure into the sky, where an onboard propulsion system will take over and send it into space.
SpinLaunch moved into its 140,000 square foot headquarters to Long Beach last January. This latest investment will help SpinLaunch build out its HQ and grow its team by hiring for roles in engineering and operations. The company is also adding team members to its launch facility in New Mexico.
The capital injection and new team members will ultimately help SpinLaunch prepare for its first launch later this year.
"Our team at SpinLaunch greatly appreciates the continued support of this formidable syndicate of investors, who share our vision of enabling low-cost and frequent launch of imaging and communications constellations that will protect our planet and humanity," said CEO Jonathan Yaney in a statement. "Later this year, we aim to change the history of space launch with the completion of our first flight test mass accelerator at Spaceport America."