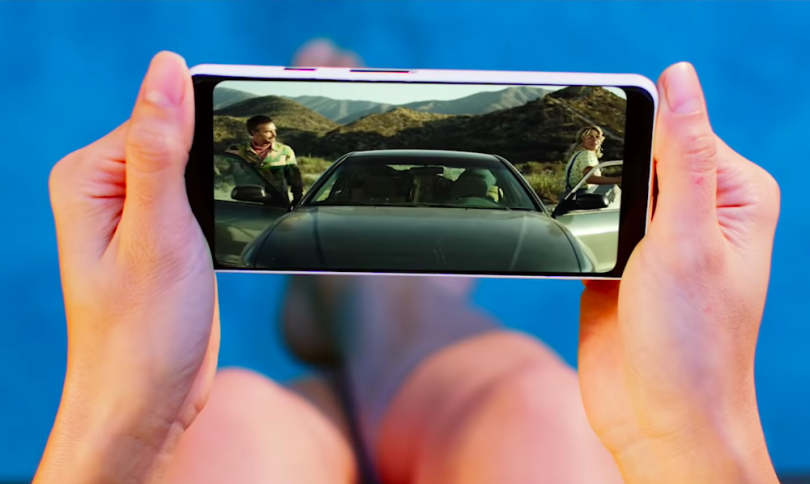 People are spending more and more time watching videos on their phones. According to LA startup Quibi, the average 18-to-44-year-old watched six minutes of video on their phones in 2012. In 2019, that number shot up to 80 minutes.
As phones become the method of choice for viewership, Quibi is looking to create mobile-first video content. Quibi— which is short for "quick bites" — is in the process of creating original content that is broken up into bite-sized video chapters of 10 minutes or less. Quibi will then sell access to this content through monthly subscriptions of $5 with ads or $8 without — similar to other streaming services.
This new take on a growing trend has given the company a lot of attention from investors. Quibi just raised a massive $400 million in funding, according to The Los Angeles Times. The company also previously raised $1 billion when it was branded as NewTV.
Quibi didn't immediately respond to a request for comment.
The new funding will help Quibi create more content and pay for marketing, especially as it gears up for its official product launch in April. Quibi took the stage this week at CES to share more about what it's doing.
This included a demonstration of its Turnstyle technology, which allows mobile viewers to switch seamlessly between watching video in landscape and portrait orientations. Sometimes, changing the orientation will give viewers a different camera angle or POV of what's going on, adding another layer of depth to the story.
Quibi was founded by former chairman of Walt Disney Studios Jeffrey Katzenberg and is led by former Hewlett Packard CEO Meg Whitman. The duo represent the best of both worlds between the entertainment and tech industries. Likewise, the company is working with big names in both fields, ranging from Disney, to Google, to director Steven Spielberg. 
"We really have a key opportunity to lean into the white space of the video streaming landscape with premium short-form content that is designed for your phones. We specialize in original Hollywood quality content built to tell quick-bite stories," Quibi Head of Product Management Tricia Lee previously told Built In.