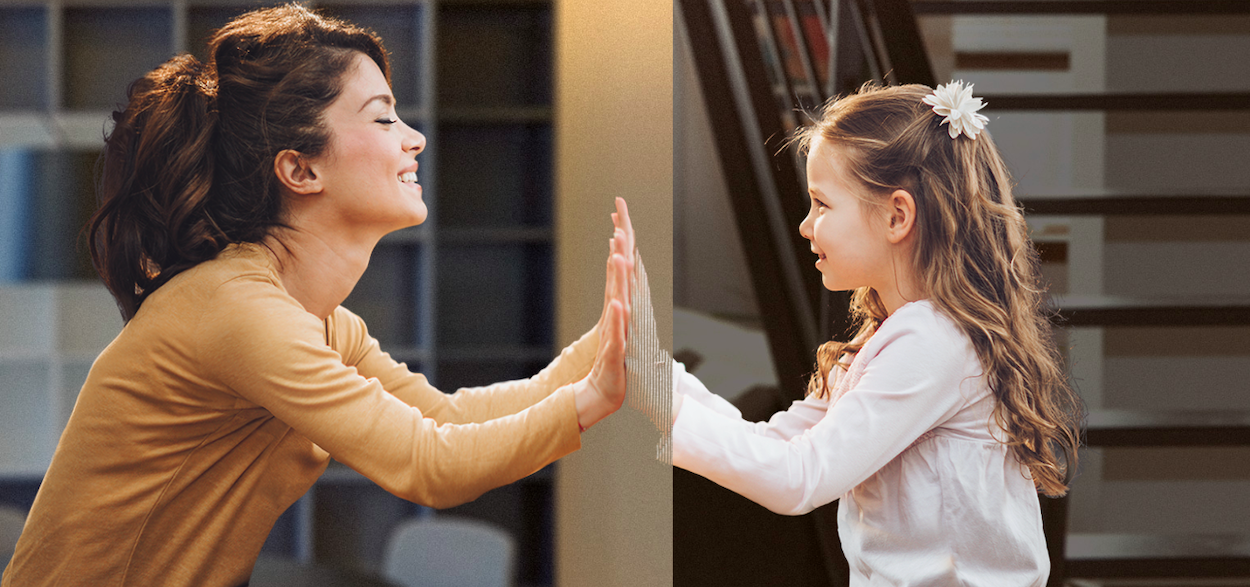 In the 1960s, my grandma wrote letters to my grandpa in Vietnam. In the 1990s, my mom called my dad while he job-hunted states away. Now, I FaceTime friends from my hometown.
Soon, all of us may be able to hug or high five someone on the other side of the world.
Los Angeles startup Emerge came out of stealth this week with $12 million in Series A funding to develop technology that allows users to interact physically in extended reality. 
Extended reality, or XR, refers to any technology that blends the real and virtual worlds and includes areas like augmented reality and virtual reality. XR is projected to comprise a $209 billion market by 2022, eight times the size of the current market, and a growing number of companies are jumping on board.
Engaging with faraway loved ones is just one potential use case for Emerge's technology — the so-called immersive content could also enable gameplay, learning, meditating and even touch-sensation emojis.
A company statement listed examples like playing chess or sharing toys with distant family members, or experiencing the rotation of a neutron star or the break of an ocean wave. 
Emerge's founders Sly Lee, Isaac Castro and Mauricio Teran met at Singularity University, a NASA- and Google-sponsored program that trains emerging global leaders in exponential technologies, or game-changing fields like artificial intelligence and 3D-printing that are just now scalable enough to transform the economy. The founders have received distinctions such as MIT Innovator Under 35, World Economic Forum Global Shaper and Forbes 30 Under 30.
"Recent advances in immersive displays, cloud computing and 5G, commoditization of key sensors, and advancements in AI, amongst other converging technologies hint the time is right for the transition to the next computing platform," Emerge CFO Mauricio Teran said in a company news release.
Following its emergence from stealth and Series A round, Emerge will grow its team significantly in the next quarter. It currently has six open roles on its website and plans to add 20 employees in the next year, CTO Isaac Castro told Built In.
The company's Series A round was led by M13, with participation from Vulcan Capital, LionTree Partners and other unnamed investors. Emerge's total funding is $18, the company said in a release.