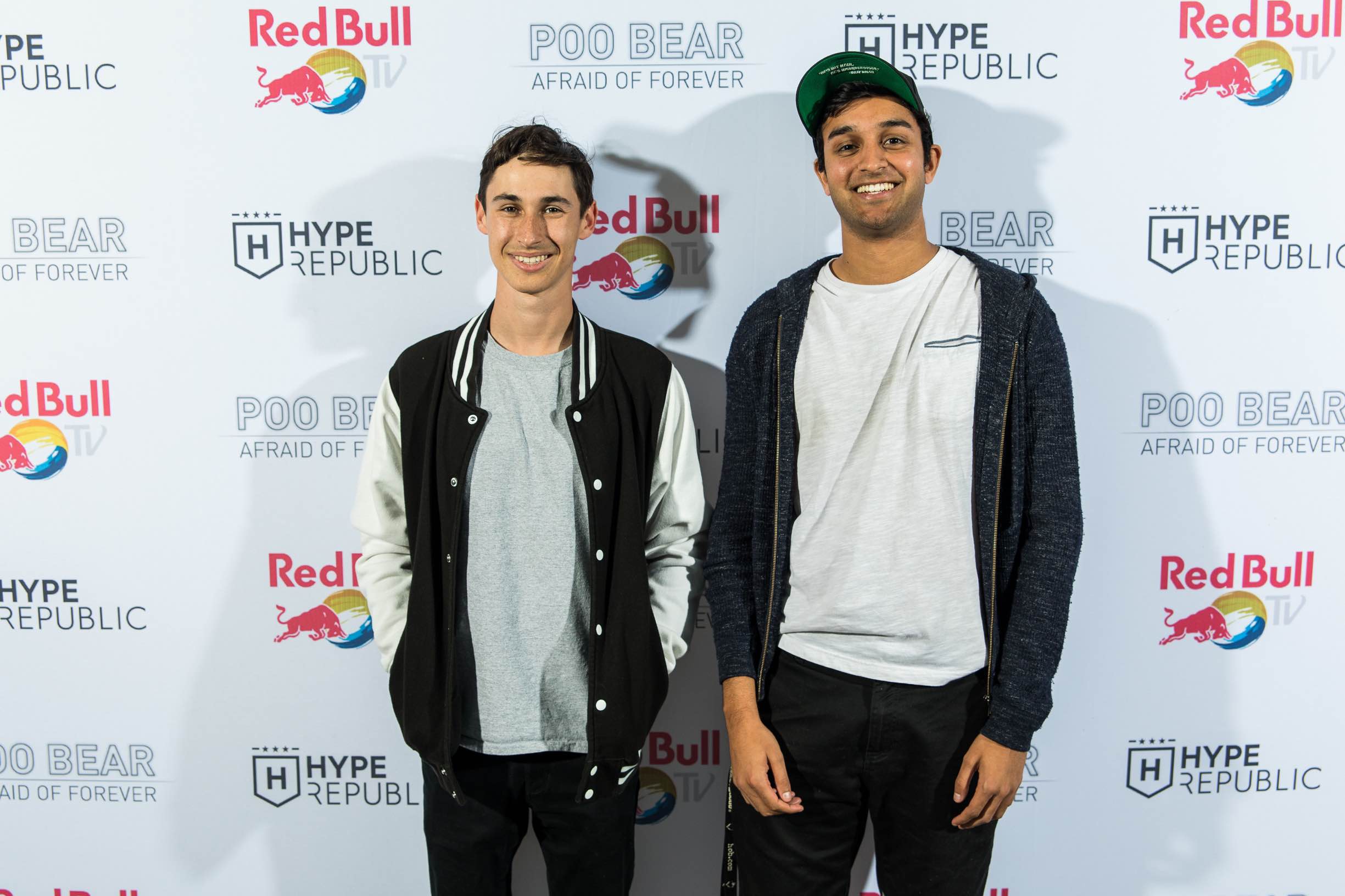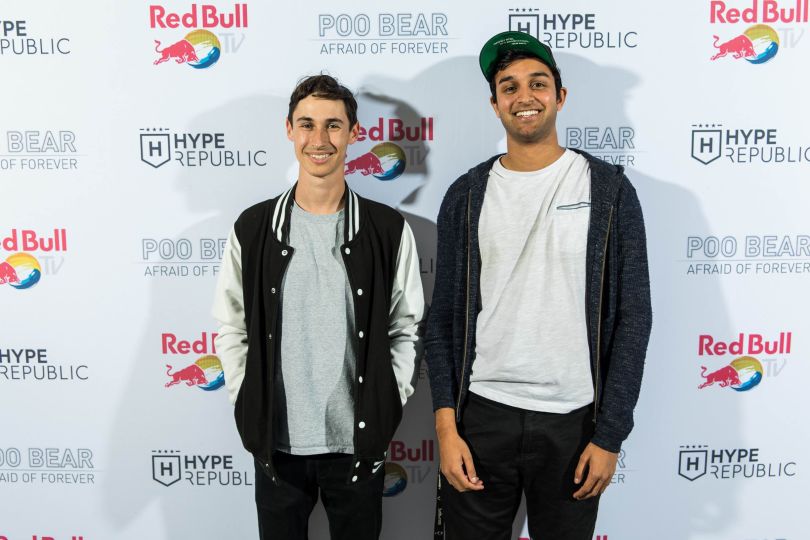 As any teary-eyed Grammy winner will tell you, an artist's career is nothing without her loyal fans.
Alec Ellin and Sajan Sanghvi took that sentiment and ran with it. Now, after some twists and turns, they have a venture-backed startup to show for their efforts: a SaaS platform targeting music artists at any career stage, from strumming in a coffee shop to smiling through meet-and-greets.
I had been building it for a couple of years, and it was not going so hot"
In high school, Ellin started a music blog called The Laidback Life. He sent it to a few friends, who sent it to a few more. Ellin saw firsthand the power of social sharing when the site hit 40,000 monthly readers. 
The blog landed him a job on the Artists and Repertoire team at Sony's Epic Records. Eventually, he launched his own music-sharing app, DarkChart, in an effort to combine his interests in technology and music.
In early 2017, an Instagram user reached out and told him the app was bad.
"I had been building it for a couple of years, and it was not going so hot," Ellin said. "Because I was, you know, just learning how to build a company and how to build a team and learning all the pieces that go into it."
The Instagram hater told Ellin that Sylo, a different music app, was decidedly not bad. Ellin checked it out for himself.
"I was amazed by the technology and how easy it was to use and, honestly, how much better of a platform it was than what I had built."
He got in touch with Sylo's creator, Sajan Sanghvi, and asked to meet for coffee, and the rest is (pretty recent) history. The two teamed up to launch Laylo, which uses social media listening and data-driven insights to connect music artists with the highly engaged fans that can earn them extra traction. 
1,000 superfans can support a full-time artist
Today, Ellin serves as Laylo's CEO, while Sanghvi, who dropped out of his mechanical engineering program at UCLA in 2015 to focus on Sylo full time, is the company's chief technology officer. The company makes money through monthly subscription fees. 
Unlike the artist-facing dashboards on apps like Spotify and Soundcloud, Laylo doesn't show standard metrics like number of streams or followers, focusing instead on fan-based insights artists can act on right away.
The thinking hinges on a concept first iterated by Wired founding executive editor Kevin Kelly: an artist only needs 1,000 true fans to make a living from their work. The trick, Ellin told Built In, is finding those fans and leveraging them effectively. 
Consider this: If a Twitter user loves a song and shares the Spotify link without tagging the artist, the song's creator has no idea it ever happened. Multiply that by dozens — or even millions — of shares, and a picture emerges: Artists don't even know who their biggest brand ambassadors are.
Figuring out where your true fans are
Laylo began by building technology that tracks how music spreads online. That feature still exists, but the app's new dashboard — which is under construction for another few months — includes a slew of tools for artists, their managers and label representatives. 
One feature lets artists filter and view top fans so they can reach out in advance of a tour, album drop or other event. Another is a "Buzz Meter," which measures how much engagement an artist is generating online relative to the size of their audience. A third evaluates social media chatter and reports on whether the predominant take on the artist is positive or negative.
These insights help music artists make decisions like where to go on tour and which bands to partner with. It also helps artists get directly in touch with their biggest fans, Ellin said.
"We'll see fans say things like, 'I have no idea how you found me, but this is awesome,' and they'll share 20 more songs."
If you have a couple hundred fans, those fans want to hear from you, and they want you to know who they are."
The concept makes sense, but the question remains: Are there enough serious music artists out there to make a platform like this viable?
The answer, according to Ellin, is yes, and Kelly's 1,000 true fans theory is proof. An artist with a few hundred fans will get the same value from Laylo as one with millions, he said. In the age of social media, everyone with something to share has an audience to listen.
"Obviously, if you have one fan, it might not be the most useful for you. But if you have a couple hundred fans, those fans want to hear from you, and they want you to know who they are. And you, as an artist, need to know who they are," he added. 
Laylo has raised $1.75 million to date, Ellin said, including a $1.5 million seed round closed in August. According to Crunchbase, that round was led by Sony Music Entertainment.
Ellin declined to share revenue numbers or other growth metrics, but wrote in an email that Laylo will hit its revenue targets almost a year earlier than expected.
'We grow when it hurts'
Two years after launching the company from their apartment, Ellin and Sanghvi will unveil their first large commercial partnership in the next few months, Ellin said, making Laylo available to "tens of thousands" of artists.
They also added their first team members, a front-end engineer building out Laylo's user interface and machine learning models and a full-stack engineer working on the app's API functionality. 
"We live and die by the statement, 'We grow when it hurts,'" Ellin said.
With that in mind, Laylo currently is looking for another full-stack developer to focus on API and an engineer who can work with the system Neo4j to build a graph database — which shows how each data entry connects with others — that maps artists' connections and events. 
Even with a big partnership locked in, Laylo's founders are not actively looking for an exit, Ellin said.
"It's not about making a ton of money, it's about making a difference in the music industry," he said. "We want to make a big impact on the connection between the fan and the artist. We have a lot of excitement when we hear that conversation brought up, but it's really not top of mind."