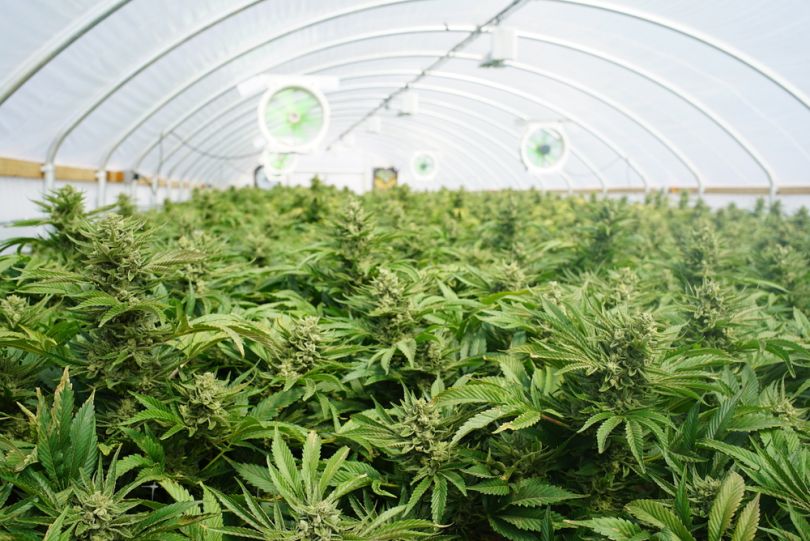 More VC firms are making big investments into the cannabis industry. Need proof? Look no further than LeafLink's recent $35 million Series B.
The company announced the funding round on Wednesday, which it claims is the biggest Series B in the cannabis tech industry. That brings LeafLink's total funding to $51 million.
Thrive Capital led the funding round. The VC firm has invested in several big-name startups, including Instagram, Kickstarter, Patreon and GitHub, but its investment in LeafLink marks its first investment in the marijuana industry. Thrive Capital was founded by Josh Kushner, brother of Jared Kushner.
LeafLink is an online wholesale cannabis marketplace for brands and retailers. The New York-based company also has a headquarters in LA. It's planning to use the new funding to hire aggressively across the board in all offices. That includes roles in sales and operations for its LA office.
"We are excited to announce this huge capital milestone and our partnership with some of the most prolific venture capitalists in technology," LeafLink CEO and co-founder Ryan G. Smith said in a statement. "This funding speaks not only to the incredible growth of our company and the value we provide to our client base, but also to the professionalization of the cannabis industry at large."
LeafLink recently announced that it hit $1 billion in annualized orders. On top of that it works with over 1,200 cannabis brands and 3,500 cannabis retailers, and it operates across 20 territories in the U.S. and Canada. All this makes it the largest marketplace for wholesale cannabis transactions, accounting for 16 percent of all B2B cannabis orders in the U.S.
With marijuana companies growing to be this scale, it's getting harder for VC firms to ignore the industry. A Crunchbase report shows that VC firms are making more investments in cannabis companies and investing larger amounts. Although LeafLink's funding round is big by today's standards, it may become the norm in the future.