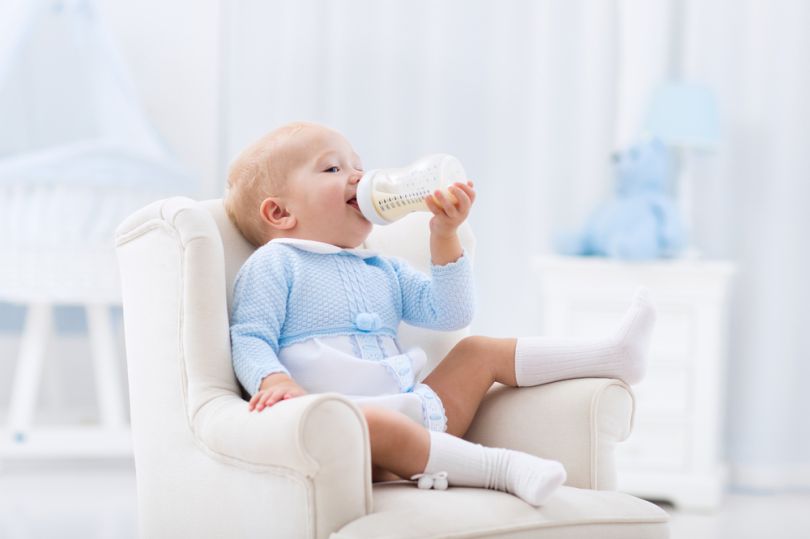 Dairy, egg and peanut allergies are among the most common in the world, and living with them can be a lifelong burden.
Ready, Set, Food! is trying to nip those allergies in the bud, and on Thursday the company announced that it raised $2.2 million in funding to do so.
Allergies are partially linked to genetics, but they also develop due to environmental factors. Scientific research has shown that exposing infants to certain allergens — things that can trigger an allergic reaction — may actually prevent an allergy from developing later.
That's why Ready, Set, Food! has developed a powder that introduces dairy, egg and peanut allergens to babies. The powder can be mixed into breast milk, formula or baby food, and can reduce the risk of developing an allergy by up to 80 percent, according to the company.
Ready, Set, Food! was co-founded by Dr. Andrew Leitner and Daniel Zakowski after Leitner's son Abe — who is also Zakowski's nephew — suffered an extreme allergic reaction to peanuts when he was six months old. Further testing showed that Abe was also allergic to eggs and dairy.
Although Dr. Leitner knew that exposing an infant to allergens was important to prevent allergies from developing, he didn't realize that research advised doing this as early as four months — well before a baby can eat solid foods.
So the co-founders started the company to spread awareness of this and help parents prevent allergies from developing in their children. The company's product is based on recent scientific research and has the support of over 300 pediatricians.
Ready, Set, Food! was founded in 2018 and raised $1.4 million last October. It's planning to use the new funding to expand its corporate wellness program, which provides its product to other companies as an employee benefit. It's also planning to accelerate its partnerships, like the one it has with Blue Shield that offers its product as an insurance reimbursement.
"We are so excited at the strong level of interest we received from both the medical and VC communities and are extremely proud of the work we have done over the last year since our launch," CEO Zakowski said in a statement.