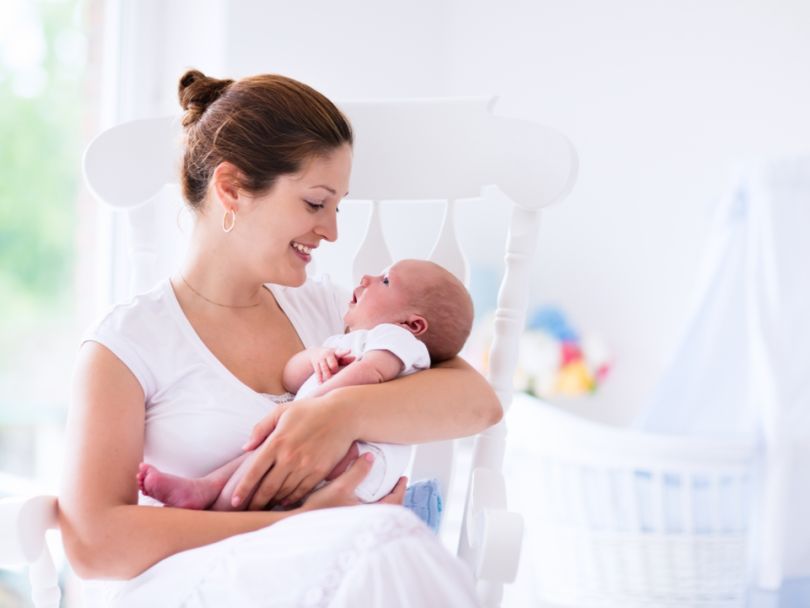 For all its rewards, taking care of a newborn is an emotionally and physically consuming task. This can lead both new families and healthcare providers to experience tunnel vision in which the new mother's health doesn't get nearly as much attention. 
Mahmee, a network for new mothers and healthcare providers, wants to change the conversation. With $3 million in new funding from the likes of Mark Cuban and Serena Williams, the LA-based firm is poised to make an impact. 
Founded in 2014, Mahmee's trio of co-founders bring a range of experience in law, medicine, activism and tech. Together, CEO Melissa Hanna, CNO Linda Hanna and CTO Sunny Walia share a unified mission of creating an open forum where women can freely discuss the ups and downs of new motherhood in a real, meaningful way. 
In addition to the mom-to-mom camaraderie, Mahmee also offers a host of medical tools, including a secure and HIPAA-compliant space to share and discuss medical records with healthcare providers, and one-on-one counseling with a pregnancy and postpartum coach.
"In the maternity healthcare process, on the surface there are generally three or four people involved: the mother, the baby, and each of their physicians," explained CEO Melissa Hannah in a statement on the funding. "What we don't see are the many other people helping them: nurses, lactation consultants, midwives, nutritionists, therapists, doulas, home health aids, social workers, and more."
Hannah further explained that the healthcare industry is "lacking the IT infrastructure needed" in order to make the connections between these individuals, and that such gaps in coverage are part of the reason why the United States holds a shockingly poor maternal mortality rate that continues to climb. 
In response to this crisis, Hannah sees Mahmee as "the glue that connects the care ecosystem and closes the gaps."
The opportunity to do right by another person and change their life for the better is very real and near to us."
While building a women's health oriented company in the tech space comes with its own unique challenges, Hannah told Built In the process has also been extremely rewarding.
"The opportunity to do right by another person and change their life for the better is very real and near to us," she said. "We're safeguarding moms and babies and helping them thrive. That's the biggest reward: seeing a mom go from a challenging health crisis to being at home safe and sound, and bonding with her baby."
Currently, Mahmee partners with more than 1,000 healthcare providers and hospitals, including some of the largest facilities in Los Angeles: Cedars-Sinai Medical Center and UCLA. New, potentially nationwide partnerships, are on the horizon.
Additionally, Mahmee plans to use a portion of the $3 million investment to fuel hiring in its engineers, clinicians and sales divisions.