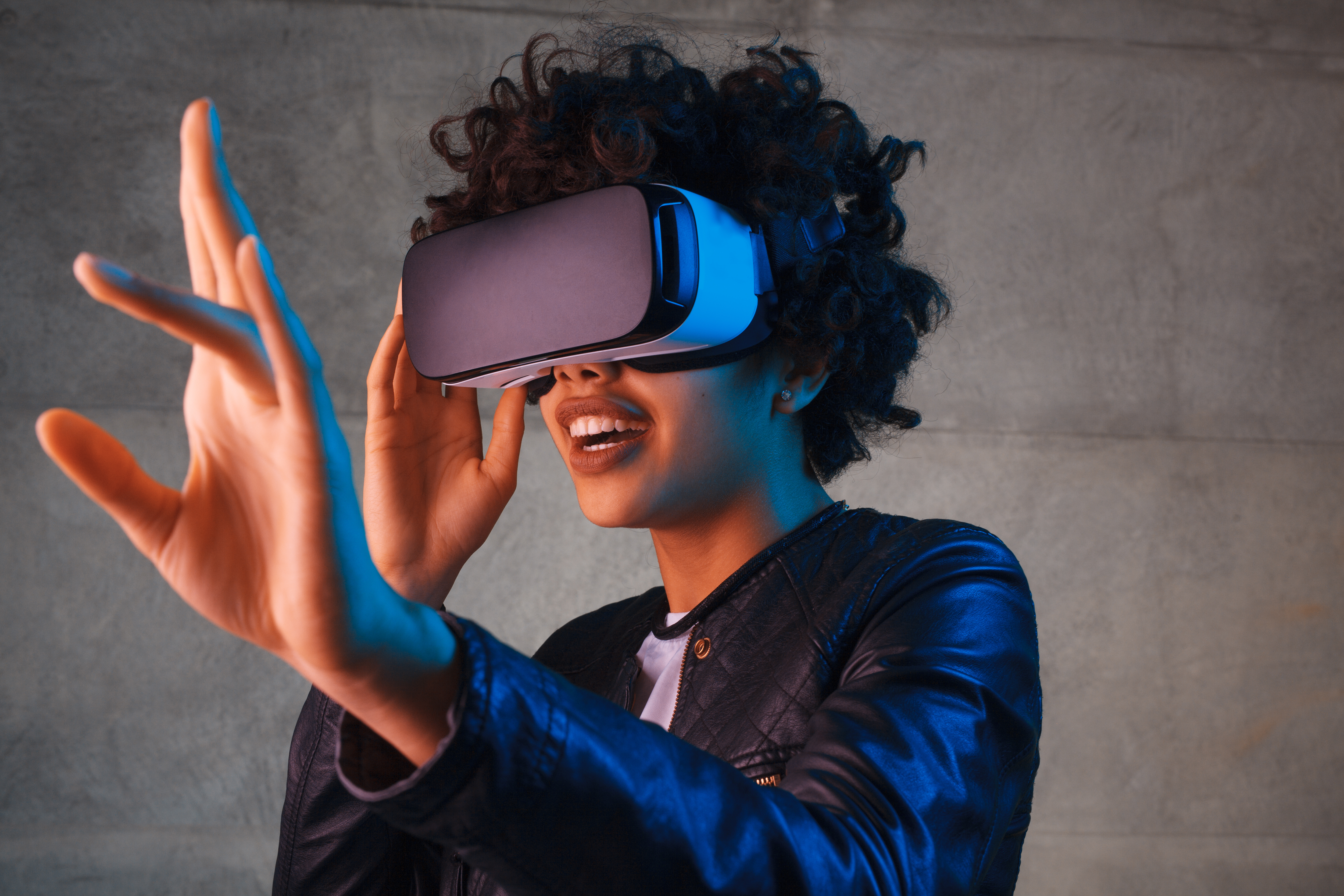 Disney-backed immersive media company Tyffon is set to whisk customers away to a whole new world.
Tyffon drops customers into immersive, free-roam VR experiences. Visitors of its VR facilities called Tyffoniums can experience what it's like to walk through a haunted horror attraction where monsters lurk around every corner, sail away on a ghost ship or go on a unique adventure based on a tarot card reading.
Think of it as entering an experience where you're teleported to another place and time."
The Los Angeles and Tokyo-based company announced on Monday that it scored $7.8 million in funding to build on those experiences and add new attractions. Tyffon plans to open its first U.S. VR facility in Los Angeles later this year and work with several entertainment companies to bring U.S. franchises and characters to life.
The company's ultimate goal is to make visitors to become so immersed in their world that they forget they're using VR, said Peter Csathy, Founder and chairman of Creatv Media and an advisor to Tyffon.
"When we're talking about bringing motion pictures and intellectual property to life, imagine being a participant within a completely different cinematic world in full, 360-degree dimensions," Csathy said. "When it's done the right, the technology melts away." 
Tyffon launched in 2011 with a mobile app that let users transform their faces into zombies. The company then graduated from the first Disney Accelerator class in 2014, where it created an interactive experience at Disney themeparks that let guests transform their faces into those of princesses or other favorite characters.  
That experience in the Disney Accelerator was crucial to its next phase: developing a free-roam, mixed VR experience.
"Being immersed in the creativity of the Disney family elevated what we already thought, which is to place quality and storytelling above everything else," Csathy said. "It has been a nice calling card for us as we look to expand our tech."
Inside Tyffon's VR facilities, users can enter pods with their friend and immerse themselves into the chosen experience. The pods are equipped with multiple sensory experiences that simulate elevators dropping, ground shaking, shocks of bright light and more.
"Think of it as entering an experience where you're teleported to another place and time," Csathy said. "But you're not alone. You can share the experience with friends with you as you walk around and explore untethered." 
Tyffon has since opened two VR facilities in Japan and released three different VR experiences. With its planned facility expansion into the U.S., the company said it aims to work with media and entertainment companies in Hollywood to bring franchises and characters to life.  
With this funding round, the company plans to double in size growing from 35 employees to 70. It will also work on apps that allow users to engage with its VR characters at home, Csathy said. 
Tokyo Broadcasting System led the Series A round, with participation from SEGA SAMMY Holdings, The Walt Disney Company, Mizuho Capital, Tokyo Recreation and Canal Ventures