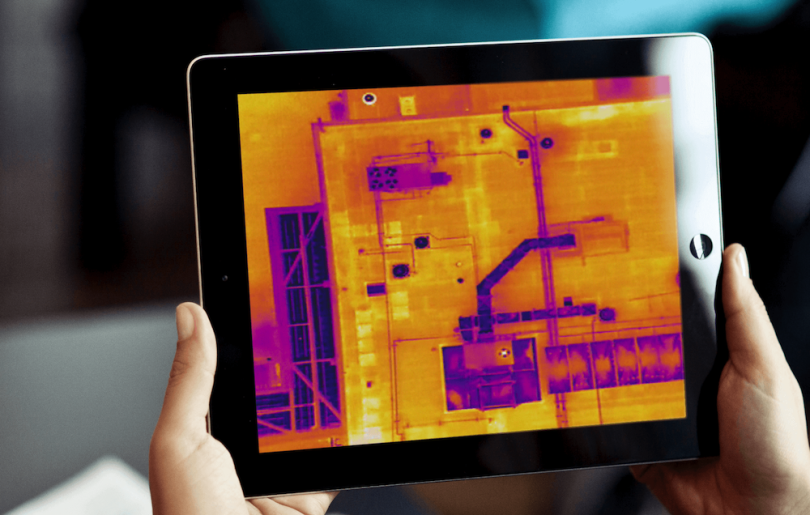 Long seen as a curiosity for hobbyists and videographers, drones are now increasingly relied upon by companies in agriculture, energy and engineering.
Santa Monica's DroneBase is about to take that evolution one step further, with thermal-equipped drones that can analyze heat patters in power grids, buildings and solar panels, unveiling damage that would otherwise be invisible.
According to DroneBase, one of the main advantages of the technology is the ability to address damage to buildings and equipment before it's too late to fix it.
Announced this week, the rollout of the new tech follows an investment from FLIR Systems, which provides thermal equipment to the U.S. Department of Defense, as well as to the manufacturing industry, researchers and fire departments.
In addition to equipping drones with thermal gear, FLIR will also partner with DroneBase to teach pilots how to use it.
In a blog post published this week, DroneBase founder and CEO Dan Burton said the company will train "hundreds of pilots" across the country starting later this year. Burton, who used FLIR equipment when he served as an officer in the United States Marine Corps, said the company will prioritize military veterans for this training.
DroneBase specializes in capturing data, video and images with drones, and the startup claims to have completed more than 100,000 commercial drone flights in 70 countries across the world. Current applications for the platform include aerial photography of properties for sale, building maintenance checkups, insurance inspections and worksite surveys.