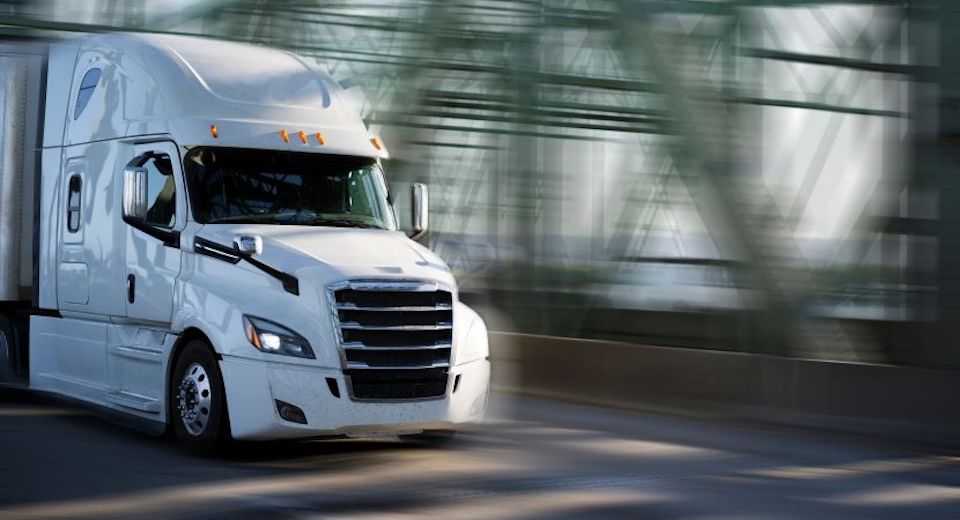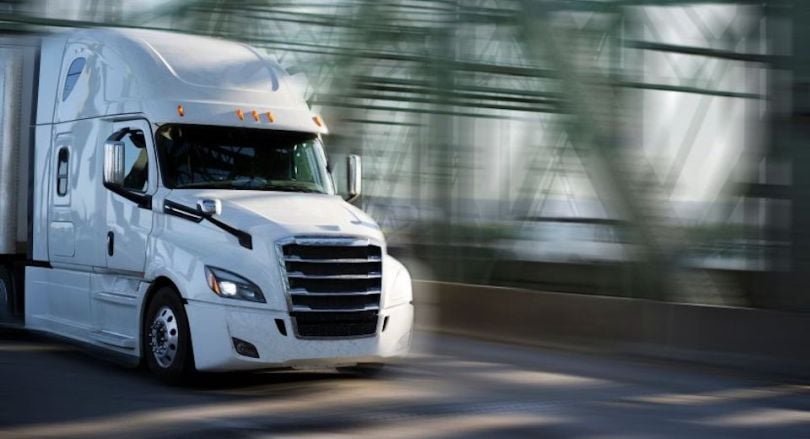 Lyndal Larkin flew airplanes growing up and at one time wanted to be a pilot — now she's flying high in a different sense, serving as the brand new VP of people at NEXT Trucking. 
As NEXT's VP of People, she is empowering NEXT to build the future of shipping logistics by enhancing the startup's values, supporting diversity and inclusion initiatives, and deepening community engagement. 
We spoke with her to learn more about her background, her mission and the initiatives that have her so fired up to be working at NEXT. 
Let's talk origin story. What was your original career path, and what did you study in school?
I studied speech communication at the University of Washington. I chose this major as I was working on my pilot training and planning to become a commercial pilot (I started flying when I was 16). I simply picked a major that I loved.  
Little did I know that my degree would come full circle as speech communications has helped me immensely as my career transitioned into the learning and development practice area within HR. 
What were you doing before this role, and what inspired you to join NEXT?
I previously worked at global luxury travel retailer DFS as head of HR for North America. After being in business for nearly 60 years, DFS still operated as a startup in many ways (agile, fast-paced and focused upon innovation) so when I started searching for my next career move, tech startups were a natural fit.
I moved into the startup world almost two years ago with the goal of being able to drive strategy and culture from the ground up. It is exactly what I hoped it would be ― I adore the fast pace, agility, and passionate and committed professionals who have the ability to drive rapid change.
What role has mentorship played in your journey up to this point?
I'm fortunate to have had several inspiring mentors throughout my career thus far. My key learnings are that it's important to make time to express gratitude, always be curious, strive to be authentic, kindness is key, and never stop learning. 
My past experiences have also led me to realize the importance of acknowledging successes and providing positive recognition. It is so easy to forget, or to feel too busy, to provide a simple "thank you."
How are you looking to incorporate those learnings into initiatives at NEXT?
I have a very long to-do list, but the main focus is to build our HR team to support our ambitious people initiatives. 
Our people strategy is grounded in promoting a culture guided by our newly-designed values, and my specific focus for 2019 is to design, launch and support a wide range of scalable programs that will attract and retain top-tier talent. This includes supporting our commitment to Pledge LA (an initiative to improve the diversity of LA's tech scene), as well as our own diversity and inclusion efforts, deepening our community engagement and continuing to deliver exceptional business results. 
2019 will be about creating a strategy to infuse our values into all that we do at NEXT."
You're still pretty new to NEXT. What has excited so far?
NEXT is at such an exciting time of growth and has made incredible progress in disrupting the $800 billion logistics space. Revenue has increased five times over a three-year period and the company has expanded to five locations, with more to come. I'm excited that we now have the opportunity to refine and create a company culture to support us into 2019 and beyond. 
In 2018, our heads of engineering and marketing led a multi-level, interdisciplinary culture committee to design NEXT's mission, vision and values. 2019 will be about creating a strategy to infuse our values into all that we do at NEXT. One of the first ways we will do this is by moving to a beautiful new El Segundo office space in July, complete with a fitness facility, meditation space, outdoor patio and BBQ.
Describe the ideal candidate who will help you fill out that (really cool sounding) new office.
While skills, experience and knowledge certainly play a key role in a candidate's viability, I continue to be a long-standing advocate for the age-old philosophy, "hire the smile, train the skill." Especially in a startup environment, teams are often lean and job responsibilities expand outside of the bullet points of an average job description. This means that agility, curiosity, a passion to learn and a desire to contribute are key. And it all begins with attitude.