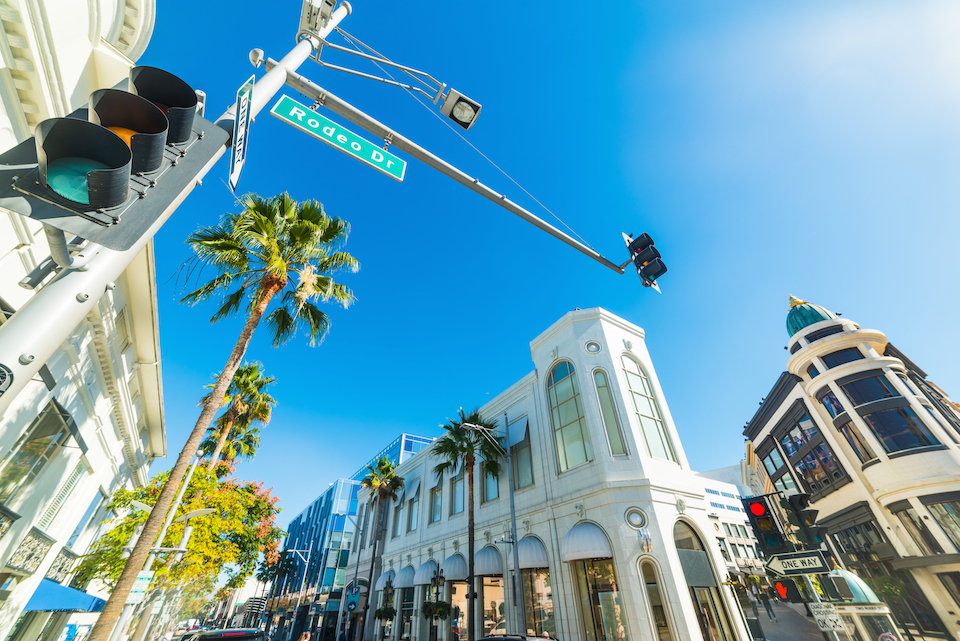 WeWork will be opening a new co-working space in the heart of LA luxury: Beverly Hills. The company signed a 70,000-square-foot lease on the building at 9830 Wilshire Boulevard this week according to a number of local sources. Terms of the deal are currently unknown. 
New digs, old(ish) building 
The building at 9830 Wilshire Boulevard was built by Creative Artists Agency (CAA) in 1989 and was designed by legendary Chinese-American architect I.M. Pei, one of only a handful of buildings built by Pei in Southern California. Pei is most famous for building the glass pyramids in the courtyard of the Louvre in Paris. 
According to a record by the Los Angeles Conservancy, a group dedicated to recording the history of architecture in LA, the building is three stories high and postmodern in style — a glass-topped atrium with a curved wing on either side. The atrium is meant to be the buildings' shared space, and is decorated with a massive mural by pop art master Roy Lichtenstein.  
CAA grew out of the building by the mid-'90s, and after taking over a number of other neighboring properties, the company up and moved to a new space in Century City in 2007. Former CAA executives Michael Ovitz and Robert Goldman held onto the property after the move.
Other companies to have leased the building include Sony Music, which signed a 10-year lease on the building in 2008. The label started moving out of the building in early 2015 as part of a cost-cutting mandate. Rent at the location cost around $4 per foot at the time, plus annual operating expenses of around $1 million.
WeWork in LA — lucky No. 21 
9830 Wilshire Boulevard will be WeWork's 21st location in LA. The company made news in February when they signed a lease on 3000 Olympic Boulevard in Santa Monica — its third space in the beachside city. The company is also reported to be in advanced discussions to take over a lease in LA's bustling Arts District sometime this year. 
In January, WeWork rebranded as The We Company, and raised a staggering $2 billion investment from Softbank around the same time. Since then, the company has launched into the residential space with WeLive and the construction-as-a-service market with WeGrow. Exactly what those verticals do is still hazy, but they're definitely happening. 
Amenities
The building at 9830 Wilshire Boulevard comes with a 94-seat screening room and an underground parking lot. Located in the heart of the Beverly Hills commercial district, the building is blocks from the famed Los Angeles Club golf course and less than a mile from Rodeo Drive and other hotspots like Urth Cafe.