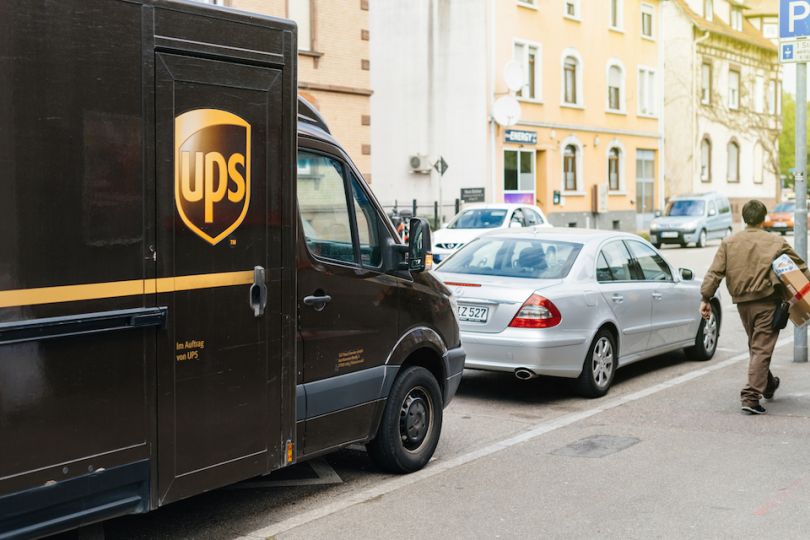 The shipping wars are on. This week UPS took a swing at Amazon's secure drop-off service Amazon Key by expanding its partnership with the NYC-based startup Latch. 
Starting in the summer of 2018, UPS and Latch launched a collaboration that integrated UPS drivers with Latch's smartlock technology, allowing employees to enter buildings to drop-off packages while residents were away. 
Today, the companies announced that the program will expand into more than 10 cities across the U.S. by the middle of 2019. Los Angeles is one of the cities on that list. 
During their pilot partnership in SF and NYC, Latch gave building staff the opportunity to allows UPS deliveries into their building remotely using Latch's mobile app, code or keycard to drop off packages. Latch locks come with wide-angle cameras which are triggered when the smartlock is used, and provide footage that can be streamed via the app. 
Though Latch claims the partnership isn't direct competition for Amazon, the service checks similar boxes to the company's Key and Key for Business services — the latter an opt-in smart fob system for businesses using Amazon to receive shipments, launched earlier this month. 
The one hold-up for Latch is that the service must be established through a partnership with a building's security team, meaning that individual residents cannot sign up for smartlocks without property management's buy-in.
This approach is likely a result of Latch's funding history. The company's $70 million Series B was led by Brookfield Ventures, the investment arm of a major property management company. All of Brookfield Properties' multi-family units under development at the time of the deal were installed with Latch locking systems.
Whether this detail will hold the UPS/Latch integrations back from competing with the more resident-driven Amazon Key product, only time (and 10 new U.S. launch cities) will tell.