ClubLabs' office isn't merely a place for ideas to take flight — it's the very fuel for those ideas. As the team responsible for conceiving and developing innovative technology and design solutions for AAA, ClubLabs put substantial effort into designing its midcentury modern space in the thriving Figueroa Corridor of Los Angeles.
We spoke with three leaders at the fast-growing company about how the space inspires creativity among teams, and what it represents, both in terms of where ClubLabs has been and where it's headed.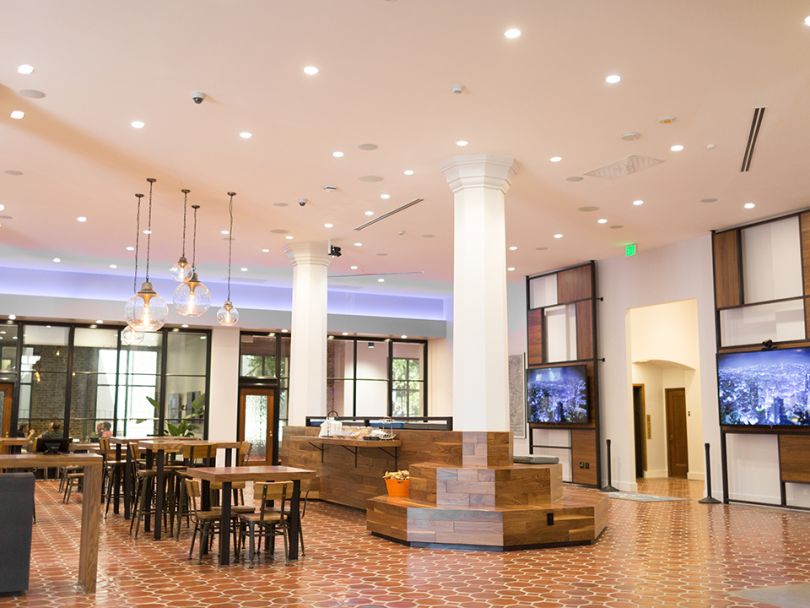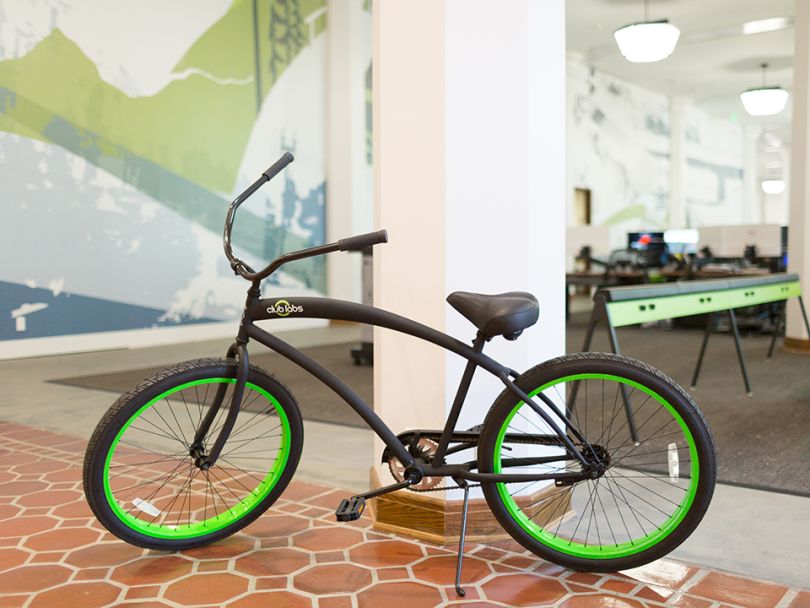 FOUNDED: 2016
EMPLOYEES: 65 locally, 15,000 nationally across ClubLabs' parent company, Automobile Club of Southern California
WHAT THEY DO: ClubLabs uses design and technology to solve problems, explore future possibilities and improve the user experience for AAA members.
WHERE THEY DO IT: Los Angeles
NOTABLE PERKS: Flexible work schedules and career development opportunities are just a couple notable perks.
OFFICE SPACE: ClubLabs is located in the Automobile Club of Southern California's 1923 headquarters building, which is a masterpiece of Spanish Colonial Revival architecture and has been designated a Historic-Cultural Monument by the city of Los Angeles.
ON THE CUTTING-EDGE: Despite launching out of a 118-year-old company, the founder of ClubLabs and the entire team are building innovative products. Learn more.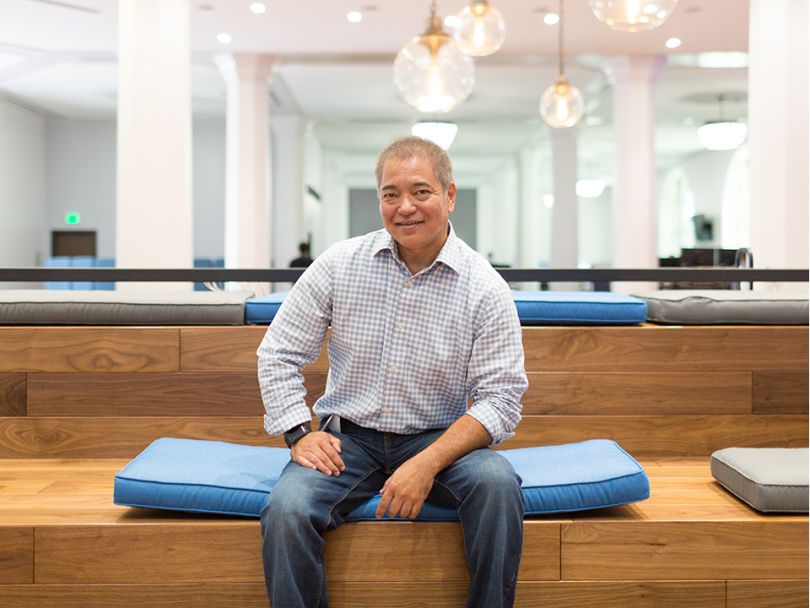 Guy Oshiro, Head of Engineering
Guy co-founded ClubLabs and is now responsible for building and protecting the engineering culture so that it delivers maximum value to customers.
BEYOND WORK: Growing up in Hawaii, Guy developed a lifelong passion for surfing and has lately been exploring a new interest in both indoor and outdoor target archery.

How does the first ClubLabs office compare to your office today?
My first desk was about two feet wide and at the edge of a walkway. It was a different experience trying to code as people were whizzing by behind me. I remember when discussions first started about designating an area for us to do some small, innovative projects before we even had a name. That small area ended up growing into ClubLabs.
Building cross-functional teams, combined with the ClubLabs culture, has changed the energy of the engineering team."
How else has ClubLabs evolved since then?
We are on a continuing journey of change and improvement. Before we launched ClubLabs, we shifted the AAA engineering team from project-based to product-based teams, and that switch was well worth the effort. Building cross-functional teams, combined with the ClubLabs culture, has changed the energy of the engineering team — it's very innovative.

Tell us about the moment you realized ClubLabs was really taking off.
I knew ClubLabs was working when I walked through our new space and could feel the energy from the teams as they worked. I could see people sharing ideas and working on solving tough problems together, and I felt excited to be working with a great bunch of people.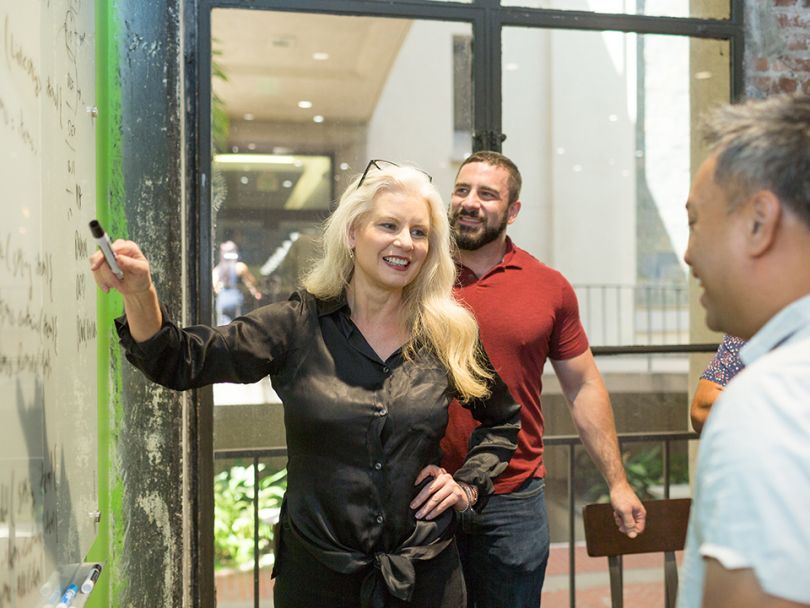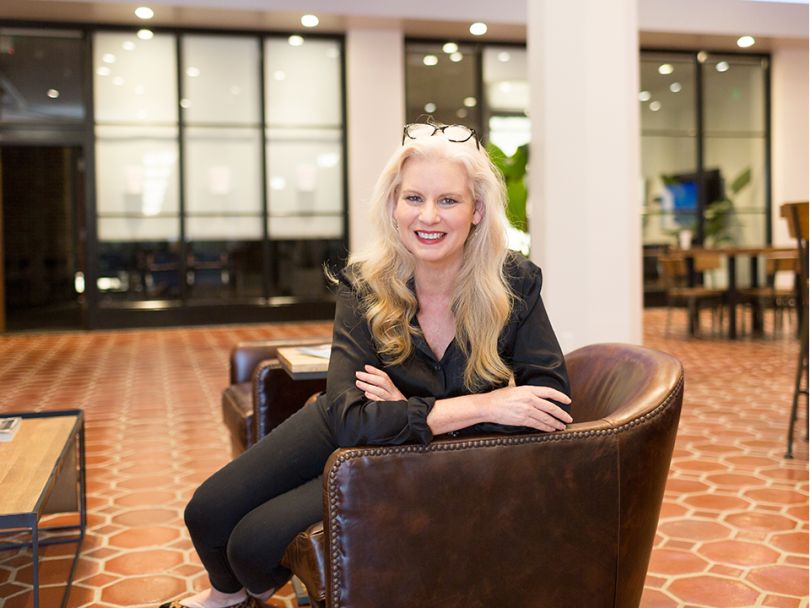 Kim Byers, Head of Product
Kim is responsible for the success and development of the product management, UX and design teams across the Autoclub portfolio, which includes membership products and benefits, as well as insurance products.
BEYOND WORK: Kim loves traveling the world, and has visited 64 countries and lived in three outside the U.S. She also began practicing ballet a few years ago.

What initially drew you to ClubLabs?
I enjoy building teams and good cultures. I have had the great fortune to work in a few places that were enormously successful and were fully supported by an environment that created that success. I know what a supportive environment looks like and feels like, so I want to try and repeat it everywhere I am. I saw a great opportunity to do that at ClubLabs.

What has been your biggest challenge as you've scaled?
Growing quickly has meant onboarding new people frequently, and that requires quite a bit of time to do it correctly. Also, the process that was working well last week may start to not make sense after a couple more people are added to it. Essentially, we are constantly iterating on ourselves, the teams and the processes that support our growth, which means we are applying the same methodology to ourselves as we do to the products we are developing.
We are constantly iterating...we are applying the same methodology to ourselves as we do to the products we are developing."

How have you grown as a leader?
I thought I was good at juggling before I started this role, but that has been taken to a new level. My role spans a much broader set of stakeholders, products and skill sets than I had in previous roles. With this broader reach and diversity in responsibilities, I have also had to broaden my leadership skills and adapt them. I try to "check" myself about what it means to be a leader. For example, I ask what type of leader is needed for the person, audience or situation. I also ask for my team to provide anonymous feedback so I can continue to be aware of where I need to develop or where they may have needs that I am not aware of.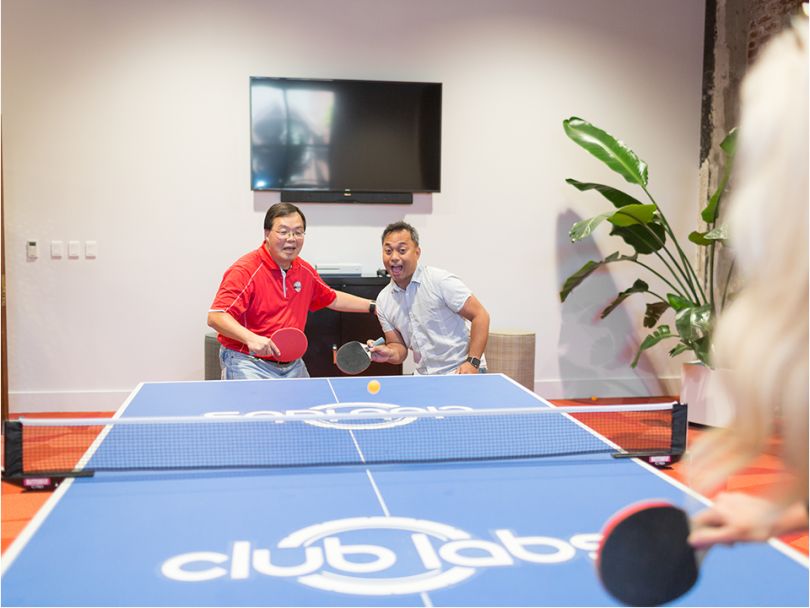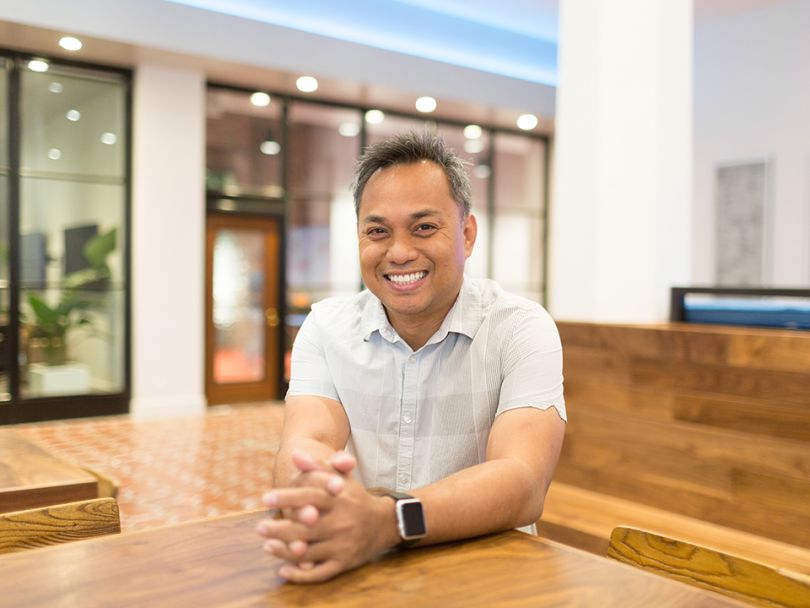 Fernan Fernandez, Head of Design
Fernan works with a team of product designers, partnering with user research, product and engineering teams to maintain and deliver the visual and user experience design for online products.
BEYOND WORK: Fernan has a number of creative interests, including painting, printing, sustainable and edible gardening, software programming, history, geology, and architecture.

What has changed most since you joined ClubLabs as the third hire?
Honestly, with all the barriers and pushback we received when we were first building the space, I thought we would never see the light of day. Now that it's complete, the space itself is a marvelous thing to behold. The balance of old and new, the simple elegance of rustic walnut against the black steel, the white columns and the arched windows — as a designer you can't help but feel a sense of awe and inspiration.
As a designer you can't help but feel a sense of awe and inspiration."

Did you consider the company's culture when designing the office?
Definitely. The design of our new ClubLabs space was largely inspired by midcentury design, which was the peak era of architectural and cultural growth in LA. We wanted to take the aesthetics of that era and infuse it with a technology-driven functionality.

How is ClubLabs different from previous companies you've worked for?
I've worked for startups and enterprises in the past with very different cultures. I think what sets us apart is that we are part of AAA, which is a century-old organization that has a track record of providing outstanding service to its members. So we obviously have done it right, but we also recognize that in order to remain relevant in this era of ever-changing technology, we have to be flexible and willing to adapt. I think we are starting to recognize the value of being a design-led organization in everything we do. And I'm not talking visual design so much as employing the proper thinking behind design.