With text messages, news alerts and social media constantly vying for our attention, it can be difficult to find a moment of peace.
Headspace aims to change that. The company's app teaches people how to integrate the ancient practice of meditation into their lives. To do so, Headspace's engineers combine the tradition of meditation with modern behavioral psychology. They also practice what they preach, with twice-daily meditation sessions that promote mindfulness and compassion.
We spoke with three Headspace engineers about how they're bringing meditation into modern times, and how the practice has helped them in their own lives.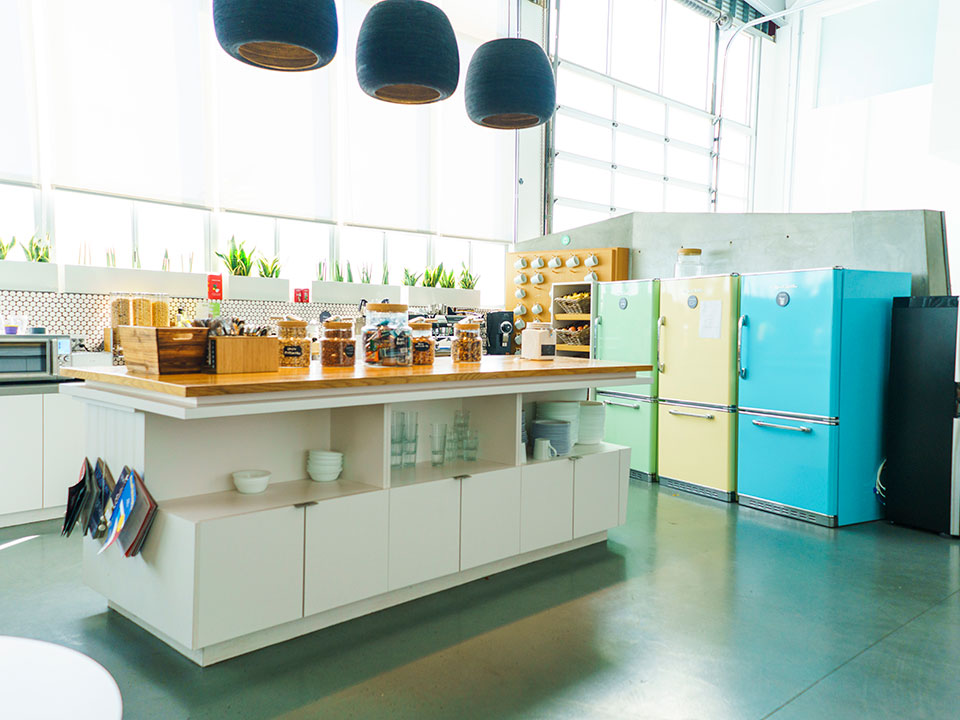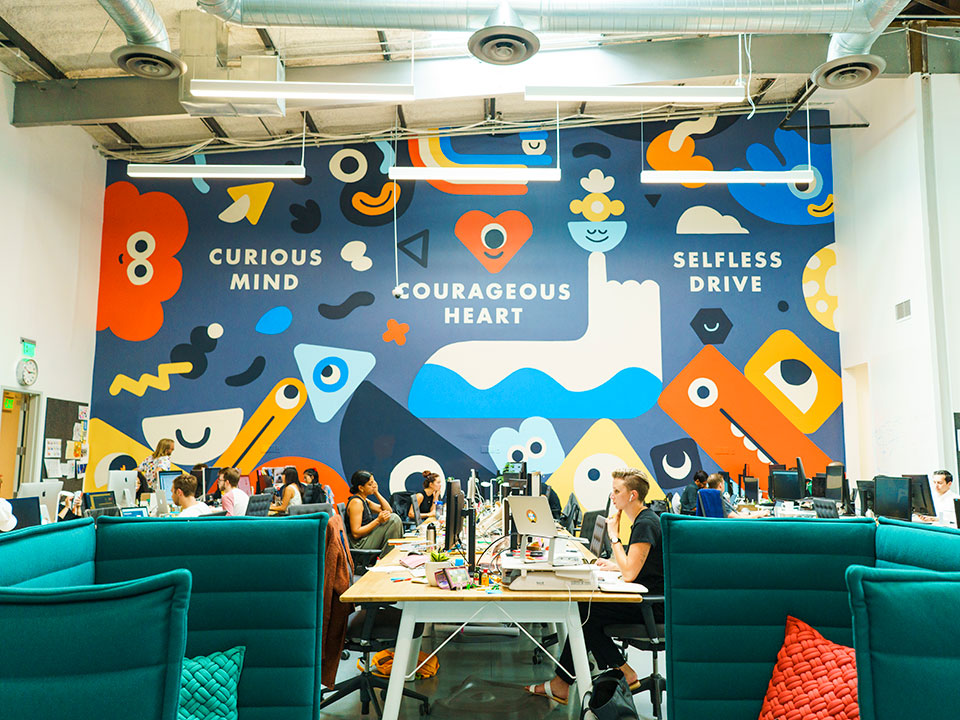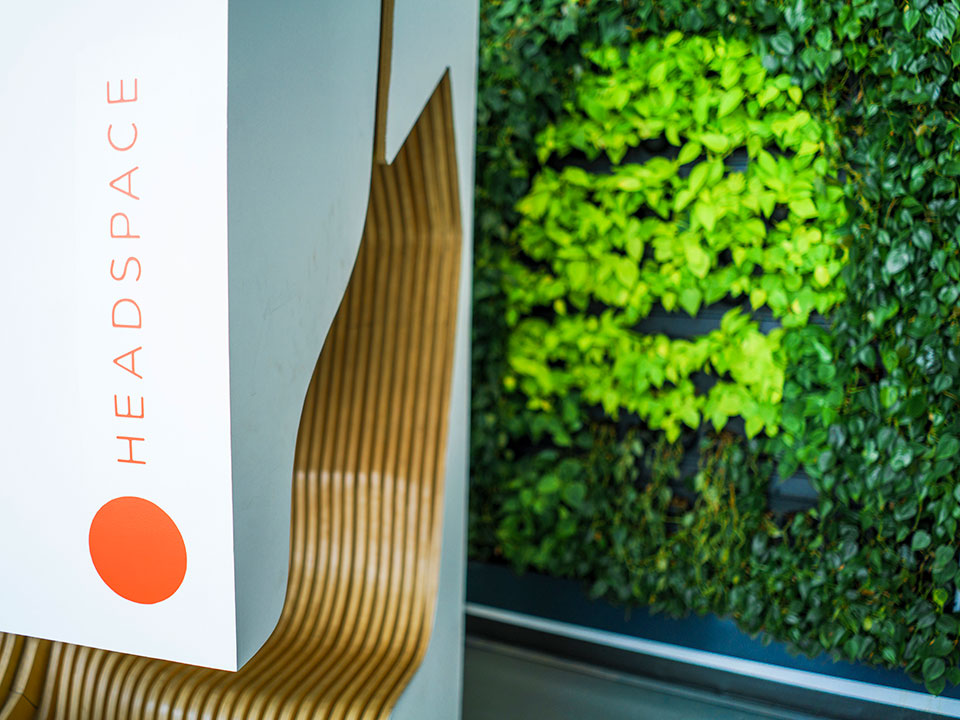 FOUNDED: 2010
EMPLOYEES: 215 (about 200 based locally)
WHAT THEY DO: Headspace's mobile app teaches people how to meditate, offering hundreds of guided meditations designed to help users reduce anxiety and stress.
WHERE THEY DO IT: Santa Monica
CAREER DEVELOPMENT: Employees receive a $500 stipend per year to attend conferences of their choosing.
ON A MISSION: The team at Headspace is focused on using technology to make the world healthier and happier. Learn more.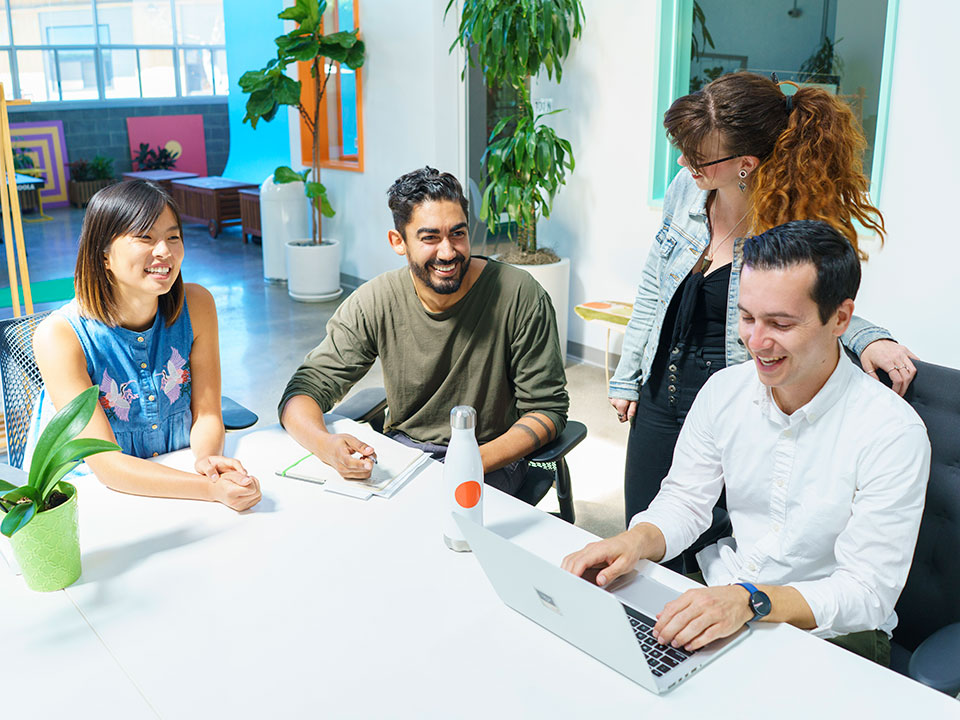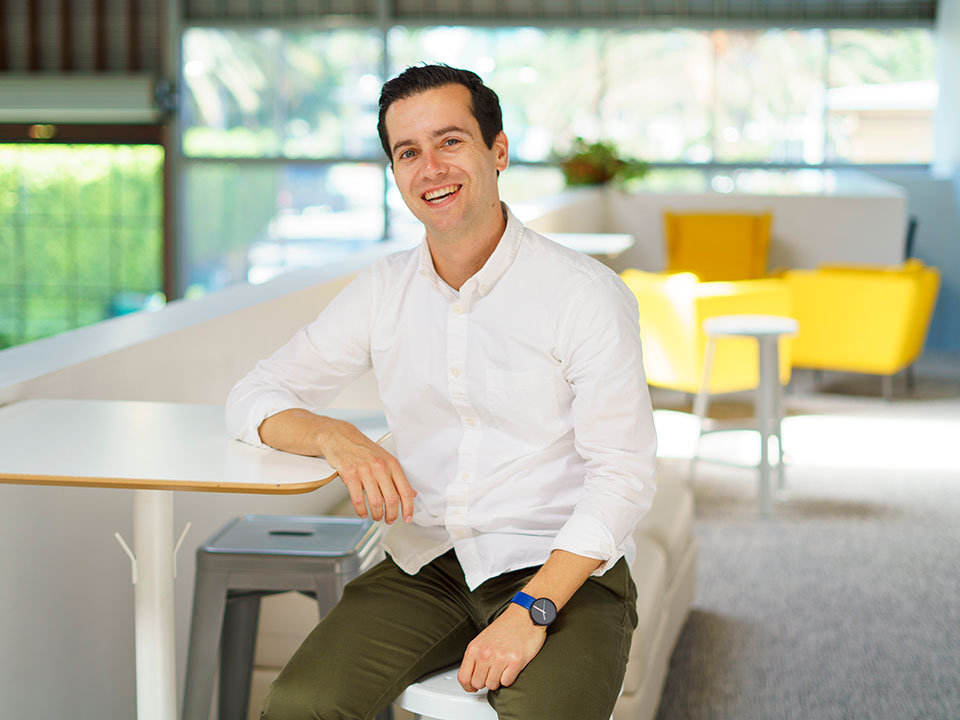 Eli Goodman, Lead Platform Engineer
Eli splits his time between coding and managing a team of engineers. He works on product innovation projects, figuring out how Headspace can evolve its product to serve new groups of people.
BEYOND WORK: Eli participates in ecstatic dance, a form of dance where a DJ plays eclectic music and everyone dances up a storm.
How has the team grown from when you first joined?
The engineering team at Headspace has grown in so many ways; it's staggering to think about. When I joined, we were working in five different legacy codebases, with no log tailing, metrics, alerts, manual deployments, containers, continuous integration or unit tests. The enormity of the cultural transformation that we've undergone makes me so proud of the team.
It's exciting to see the skills a well-functioning engineering team can bring to an organization in real time. We're able to move faster, learn more, understand our members better and, ultimately, build more impactful products.
The big question we're grappling with is how to help people do something beyond just learning to meditate."
What's the next big step for Headspace?
The big question we're grappling with is how to help people do something beyond just learning to meditate. Since that practice is at the core of both our current product and the culture of the organization, this will be a tough challenge.
All of the cultural forces acting on a company encourage it to stick with what's worked in the past. However, as the external environment changes, there's an act of reinvention that simply must occur. I see Headspace at that point now, and I'm curious to see how we navigate it.
What backgrounds do you look for when you're hiring?
People on the team have pretty eclectic backgrounds. We have recent coding boot camp graduates and people with CS degrees, employees with experience at big tech companies and some working in their first jobs. I'm not picky about the formal backgrounds of the people I hire. I'm usually looking for their experience bringing things into the world, even if those things are personal or academic projects. It's tough to make and maintain a product that other people use, so I enjoy talking to people who have done that.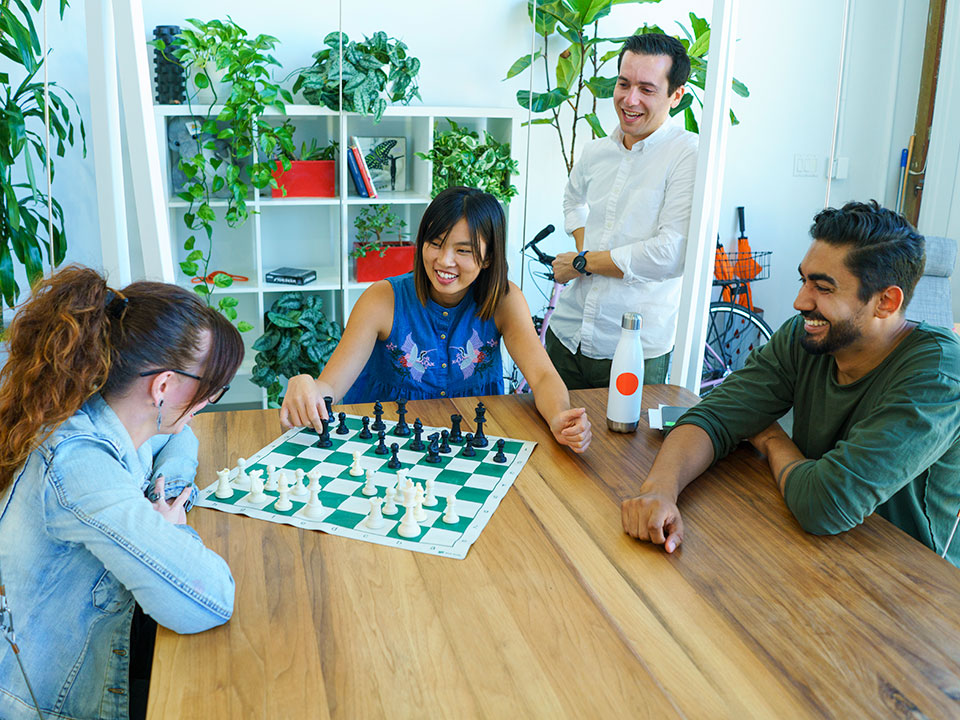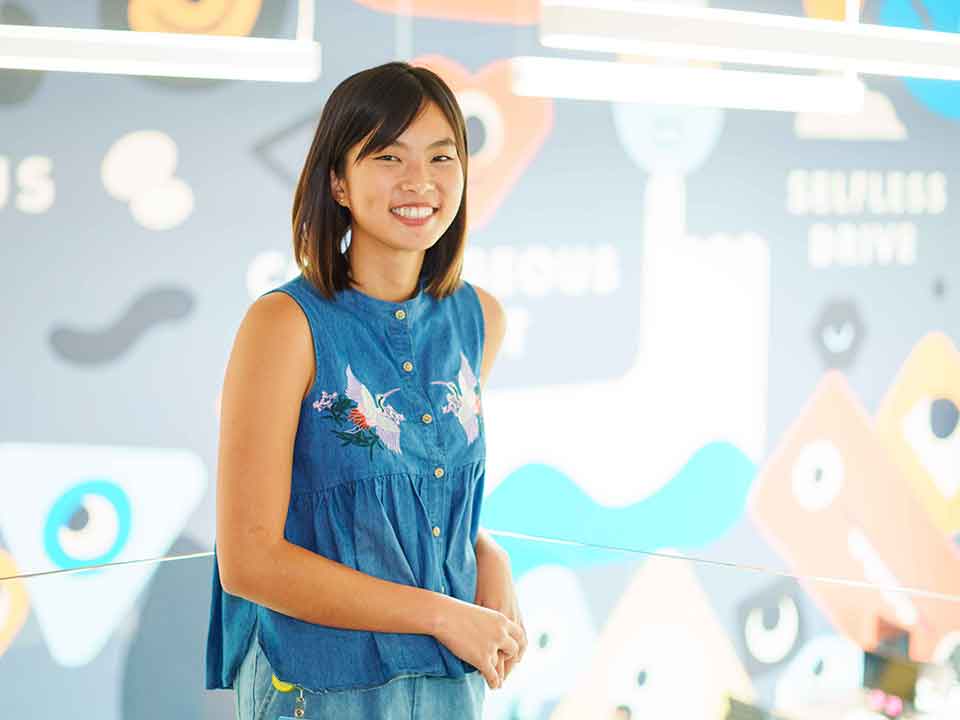 Nathalie Huynh, Lead Software Engineer, Platform
Nathalie builds the web platform, APIs and data models that engage and educate members in developing healthy meditation practices.
BEYOND WORK: Nathalie enjoys metalsmithing and crafting jewelry.
What technical problems are you solving day to day at Headspace?
I'm always thinking about how to coordinate disparate systems so our members can enjoy a reliable and robust experience. Our app spans multiple client platforms that contain subcomponents. I work to ensure that the features we build are built within and on top of a solid, scalable foundation so that we can continue to build features reliably. The better I am at my job, the faster we can deliver value to our members.
Our user experience is rooted equally in tradition and modern behavioral psychology." 
Are there any projects you've worked on that stand out during your time at Headspace?
I've enjoyed working on the current onboarding experience within the Headspace app. I gravitate toward early education and breaking down complex problems — like how to meditate — into a simple and digestible form. It's a practice in empathy. You need to become a beginner again and attempt to understand what knowledge would be the most effective to share and how to share it.
Our user experience is rooted equally in tradition and modern behavioral psychology. It aims to bridge the gap between this old practice and the modern science that much of the world holds in high regard. And it meets you on your phone, which I find to be the wildest thing. This project, which was the first one I took technical leadership on, impacts everyone who opens the app for the first time.
What role do employees have in shaping Headspace's culture?
We're aligned around our mission and values, which enables us to collaborate on how we translate them into the culture. Within my first six months at Headspace, I saw the need for a stronger engineering culture. I knew that extracurricular intellectual stimulation and more opportunities for collaboration would yield a more engaged and excited team, so I worked out how I could introduce hackathons at Headspace.
It started with an engineering team hackathon, and then we expanded it to the entire company to hack around the theme of social impact. I've also brought together people for a technical reading and writing group, and a women's coding group. These groups are small, but they create a space for learning and creativity, which I've found keep teams engaged at work.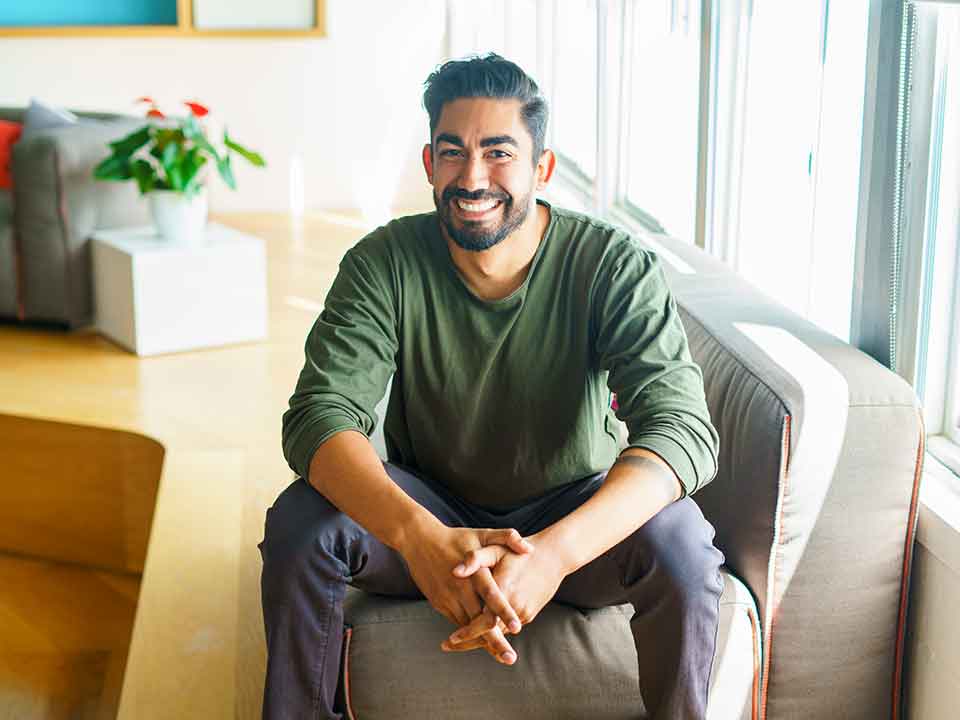 Sergio Vargas, Lead Software Engineer, Android
Sergio maintains Headspace's Android app and ensures new features are completed on time. 
BEYOND WORK: Sergio is a huge superhero fan, so he took to the streets and got into parkour.
What brought you to Headspace?
I previously worked in both the government and dating tech spaces. I had been looking for a change, and my friend referred me to Headspace. The office and people immediately stood out, but the drive they expressed to use new technologies is what won me over. A lot of places don't set aside time to invest in new technologies, but Headspace makes it a priority.
How do the problems you're solving at Headspace compare to your past experiences?
Dating and military tech have very different users who generally need little explanation as to why they should use your product. Explaining the benefits and value of mediation is not a one-size fits all solution. We need to genuinely understand people and what they want and need. It leads to great conversation and strategies. It helps us build a refined product since you want to capture people at first meditation.
Our twice-daily meditation breaks are life-changing. They not only promote mental and physical health but also help you understand yourself and others."
What company tradition means the most to you?
Our twice-daily meditation breaks are life-changing. They not only promote mental and physical health but also help you understand yourself and others. It's a great tradition that promotes morale and company culture. A lot of companies try to 'dog food' their products, but Headspace manages to weave it into everyone's lives in a meaningful and impactful way.
How has Headspace influenced your own perception of meditation?
Meditation has become a much more common presence in my life. I've had friends who've found out about my job and confessed to being avid meditators. Doing it myself through our work meditation breaks and my own practice has improved my communication and self-understanding. It has helped my growth in a great way.