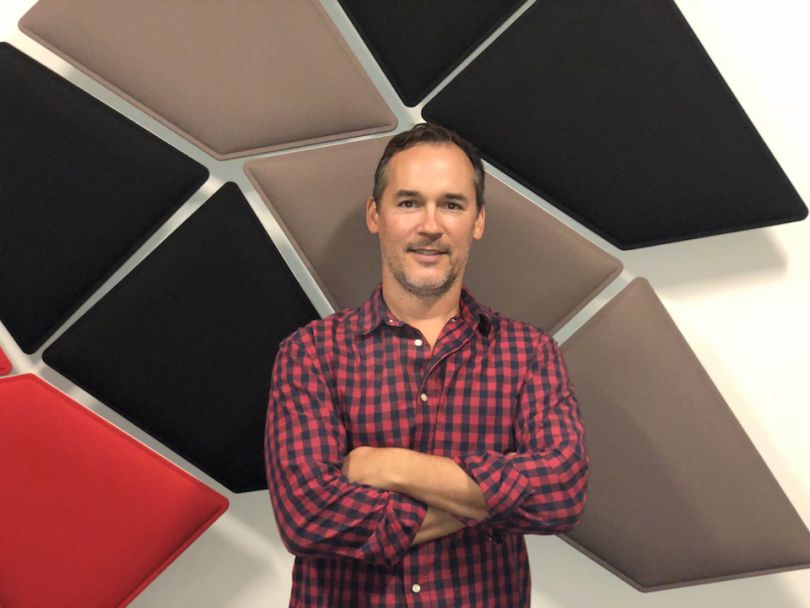 When startup founders use the word "wired," they're usually not talking about anything electrical.
Still, vocational industries like heating and cooling, plumbing, electrical and other home services are ripe for innovation as small business owners seek digital solutions to stay ahead of the pack.
At ServiceTitan, the team is jumping on that very opportunity thanks to the company's business management platform, which helps small business owners streamline invoice management, scheduling, payroll and inventory, among other things. And, as ServiceTitan's vice president of engineering, Darren Merritt leads the way in ensuring that the company's product is built for success.
We caught up with Merritt to find out how the company fosters an environment where creative development and continuous learning are encouraged.
Describe your role at ServiceTitan. What is your day-to-day experience like?
My current focus is geared toward helping our developers build the right solutions for our customers in the most efficient and effective way possible. My day-to-day involves a mix of activities, including partnering with our product management and technical project management leaders to ensure we are hitting our targets, helping my engineering leadership team support our engineers in their delivery of features and bug fixes, and ensuring releases are on time and delivered to quality. We ultimately split time between the tactical operations of getting the product out the door for the current release, the strategic planning for what we want to deliver in the upcoming quarters, and saving some time for self-development, growth, learning, and investing in our culture, values, and relationships.
Tell us about ServiceTitan's culture. Is it something that develops organically or deliberately?
My experience is that ServiceTitan's culture, while deliberately defined and cultivated, actually persists organically because it is something that comes naturally to most of our people. Our culture stems from our deep connection to our customers. Our founder's story is super resonant and reflects our mission statement: Help the underserved, hard-working people in home services more easily operate and grow their businesses. Everything we do is founded on a strong belief in supporting and enabling the success of our customers. We hire for people who really want to make a difference. I don't see a lot of people here who feel this is just a job. They dig in and commit to making a deep and meaningful impact.
We really like exploration and want to foster a culture where people can level up while leveling up the product."
How would you describe your leadership style? How do you balance culture with the technical goals of your team?
I'm a mix of leadership styles that index on supportive and results oriented. I believe in providing a framework for the team and individual success but work to ensure people have the chance to learn, grow, take risks, sometimes fail, but at the end of the day, achieve extraordinary things because they have passion, commitment and smarts to solve complex problems. I'm not a fan of top-down command and control methods, but I understand that without structure, alignment and common goals, it's very difficult to accomplish success for your customers. We have a combination of company-based, directionally aligned goals, and leverage OKRs to manage attainment. We also give space for personal development and encourage continuous learning and exploration of new technologies. We host an annual hackathon so people can experience creative development in a low-risk environment. We really like exploration and want to foster a culture where people can level up while leveling up the product.
What are the top three qualities you look for when looking to hire new additions to the team?
Passion for work is first and foremost. I want to work with people who love what they do and care about doing it well. If people don't care about how they spend their time or don't love the work, they won't fully commit and won't elevate their team in the process.
The second is a growth mindset. I like people who don't see the world or themselves as fixed and immutable. I look for talent that sees that there is an opportunity to learn something new every day, and who can apply that knowledge to solve interesting problems. People who want to change and who look to change things around them for the better fuel innovation and invention.
Ultimately we want to bring in people who are highly capable and great at their core strength. I also believe that people should be well rounded. It is good to have people who are flexible in their application space since we have a variety of problems and cannot hire 1:1 for every unique circumstance.
Tell us about a project the team produced under your leadership that you're proud of.
I'm still relatively new to ServiceTitan, but the first thing we have done is to change how we operate to deliver outcomes and impact over output. Our current team was very focused on pushing features through the development pipeline, but without much thought about how it impacts customers in a proactive sense of product continuity. One of my first tasks was to get the product engineering team thinking about how they fit into product development and take more of a leadership role in defining and implementing success criteria for our customers. My proudest moments come from seeing the engineering team step up and stand up for product integrity and customer value. They are playing a key part in defining how we will develop high-quality customer value going forward.
What opportunities are you looking at for your team in the next year?
We have a number of interesting challenges for next year, including innovative work leveraging AI in our dispatch product and building new customer value across the product. Outside of cool new product features, I'm excited that we have been spending time honing the engineering identity, core values, and goals, and have recently started community outreach by hosting the LADOTNET meetup and our engineering blog. We are excited to connect with our peers in LA and elevate how we engineer product for ServiceTitan.
We are growing, so we also need to scale our practices to fit the needs of a larger and geographically dispersed development organization, so I'm also excited about solving the challenges of scaling our business. Overall, I'm really happy to be here and to have a great group of intelligent, committed engineers and product development partners who are all working toward collaborative success.