Tinder is in the business of relationships. So it makes sense that its engineering team is built on personal connections.
With fewer than 200 engineers maintaining a platform for millions of users, the company maintains a tight-knit staff that enables each person to make a difference. In the office, that means constant brainstorming sessions, Slack feedback channels and internal test groups.
But those relationships extend outside the office, too, with frequent barbecues, trips to Big Bear and trivia nights. Those bonds shape the app and make it easier than ever for users to spark a new relationship.
We spoke with four members of the Tinder engineering team to learn more about how they build connections both at work and in their own lives.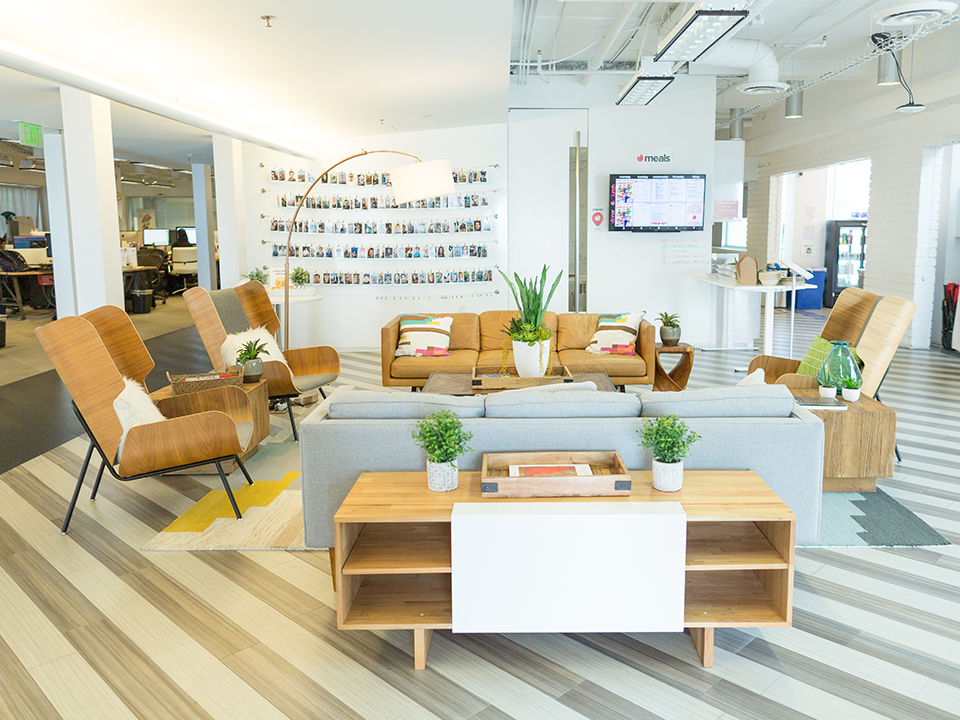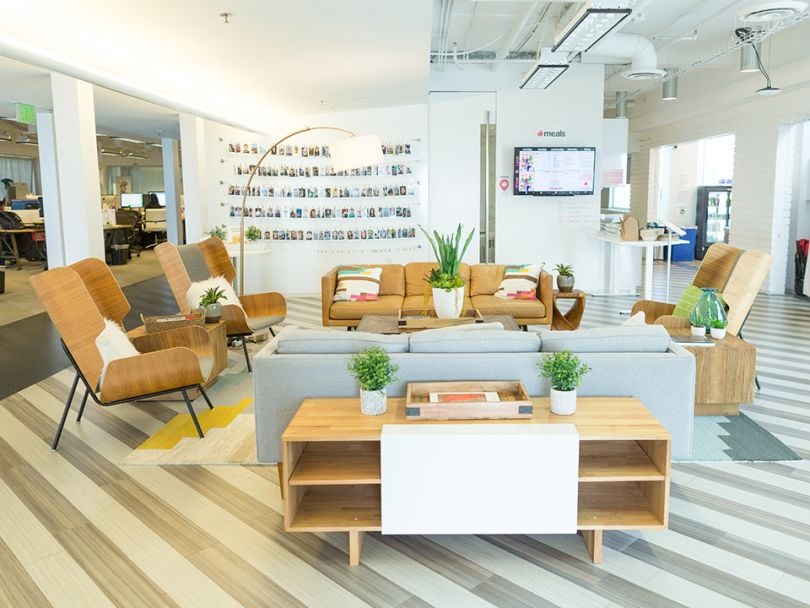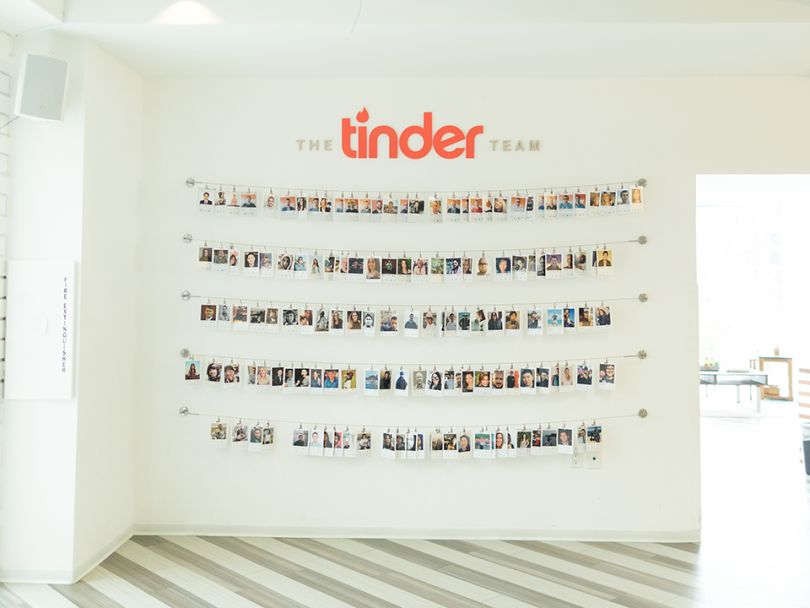 FOUNDED: 2012
EMPLOYEES: 320 globally (250 in Los Angeles; 60 in Palo Alto)
WHAT THEY DO: Tinder helps millions of people forge new relationships through a swipe on its dating app.  
WHERE THEY DO IT: Los Angeles
STAY SHARP: Tinder offers all full-time employees a tuition reimbursement of up to $5,000 annually.  
STAY FIT: The company offers circuit training and kickboxing on Mondays, yoga on Tuesdays, breath work on Wednesdays, as well as seated massages to round out the week.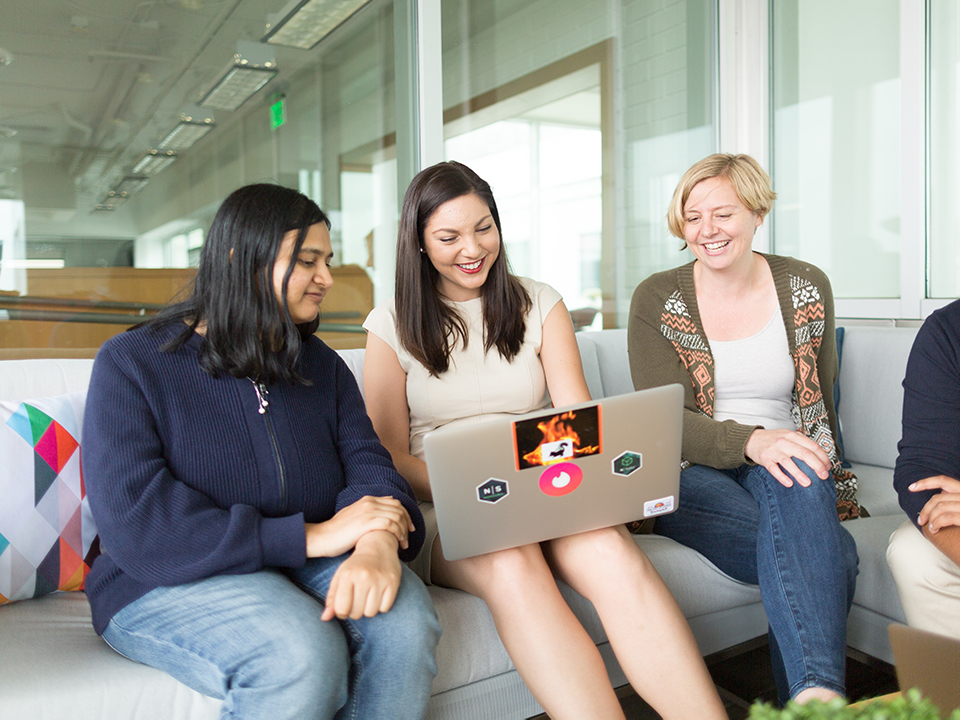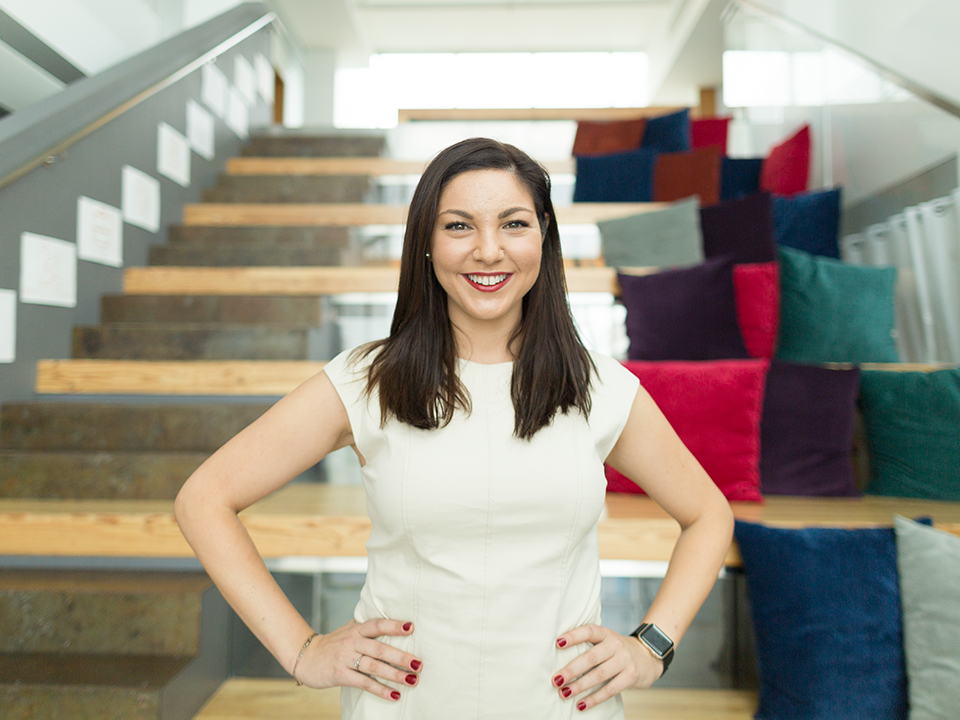 Samantha Stevens, Director of Location Products at Tinder
Samantha Stevens leads the location product at Tinder, which helps users share the places they go and what they do to spark connections and compatibility. She loves going to work every day knowing she's building a product that can have an impact on somebody's life.
BEYOND WORK: Samantha dabbles in calligraphy. The art form gives her a break from spreadsheets and reminds her that mistakes are part of the learning process.
How do you foster collaboration between designers, developers and the product team when working on a project?
My process is different for each team and individual. Some people operate better with defined schedules, while others prefer full autonomy to achieve a goal. Understanding how to work with each person can spur progress. Good ideas can come from anywhere. We meet regularly with cross-functional stakeholders to brainstorm solutions, pitch new concepts and get each other excited about what's ahead.
Tinder is a small company compared to our user base and revenue, which means each person is able to have an outsized impact."
How does the culture of cross-collaboration at Tinder compare to your previous experiences?
Tinder is a small company compared to our user base and revenue, which means each person is able to have an outsized impact. At my previous job, I managed the company website on a team with 20 product managers and 10 designers. At Tinder, I was hired as the web product manager and built the website from scratch with senior product designer Brooke Hollabaugh. There was a lot of openness to new ideas. It's in the nature of a small, yet mighty company.
What opportunities are there to build connections with co-workers beyond work?
We like to hang out together outside of work, whether at company events like our summer party or karaoke nights, or casually on the weekend barbecuing at someone's house. We have trivia games, sports leagues and Slack channels for all sorts of hobbies. Some team members go on weekend snowboarding trips to Big Bear and road trips to Palm Springs. Brooke (Hollabaugh) and I are going to France for her birthday next month.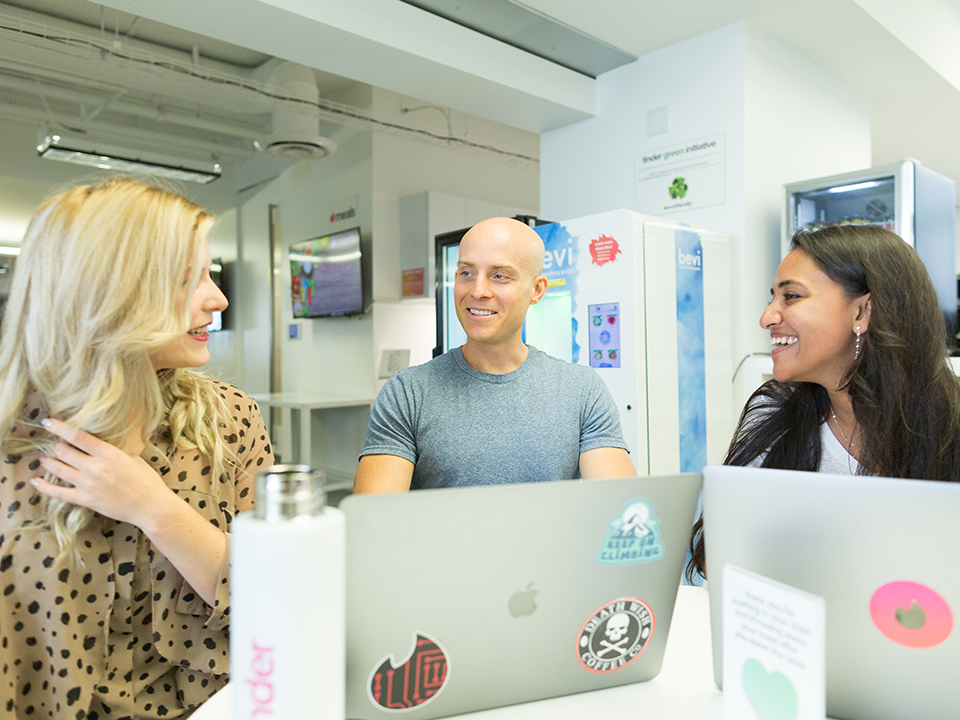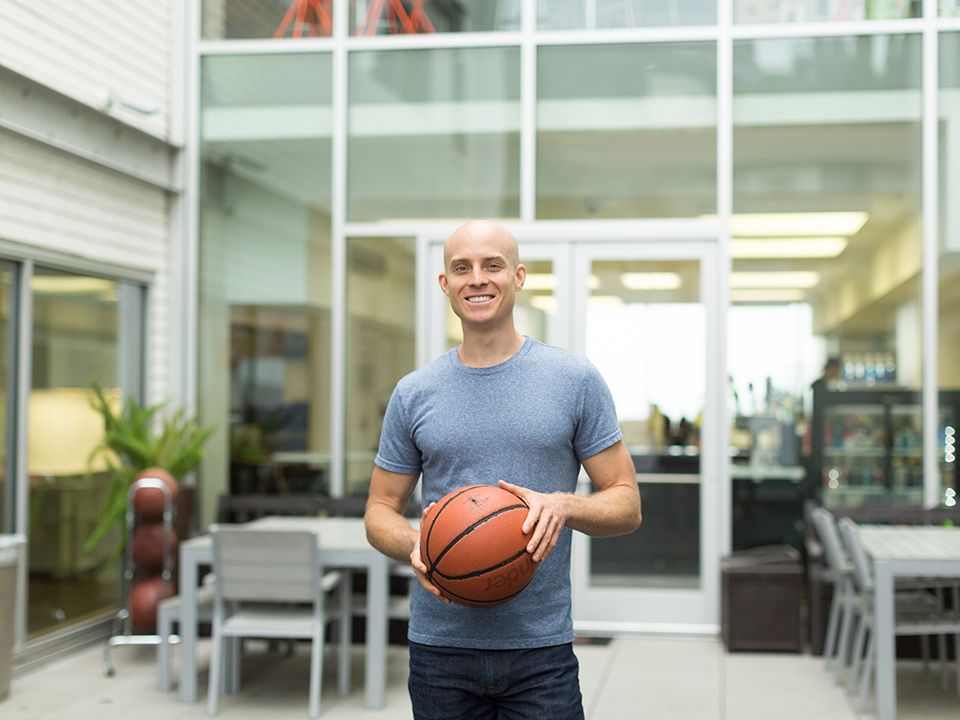 Alex Ross, Director of Engineering
Alex Ross leads a team of 25 engineers divided into three squads: location product, location platform and trust. The location teams work to build a more personalized experience for users through geolocation, while the trust team develops tools to ensure people on the app are authentic and respectful.
BEYOND WORK: Alex runs half marathons on trails in the Santa Monica mountains every weekend.
What about your work inspires you?
The best part about Tinder is that it introduces you to a more diverse set of people than you would otherwise meet. Some of the most interesting people I've met in the last year — diplomats, crypto traders and data privacy experts — have all been through Tinder.
The best part about Tinder is that it introduces you to a more diverse set of people than you would otherwise meet." 
What values are held on your team?
We strive to understand how users engage with Tinder and why. Tinder spurred the evolution of modern dating, and people use Tinder for different reasons. So we've conducted a lot of quantitative analysis and qualitative research to better understand our users.
When we launched Places in Sydney, Australia, we hosted an impromptu happy hour at a popular local spot with users who were using our Places feature. It was fun to talk to people about how they use Tinder, and we learned a ton we might not have in a more formal environment.
What accomplishments make you the proudest?
We've taken on several risky, long-term projects that have yielded high impact for the company. Last year, we enabled users to log in with their phone number, which required rewriting authentication and identity management systems. This year, our Places feature and geolocation platform involved a lot of complicated work on all platforms. It's one of the biggest new experiences Tinder has launched, and we're excited that both projects have launched successfully.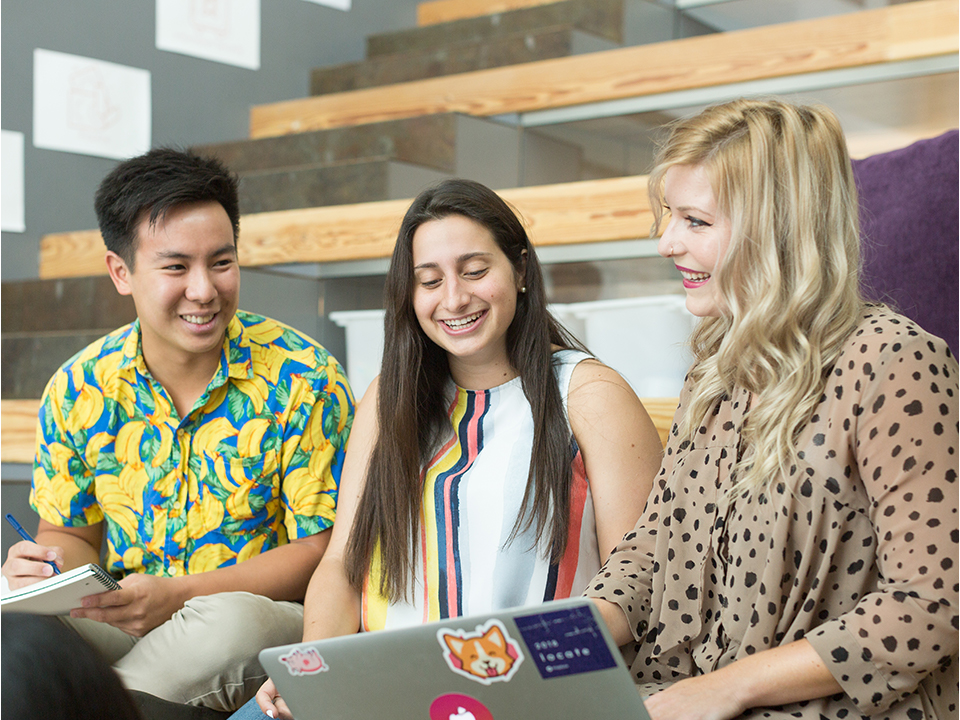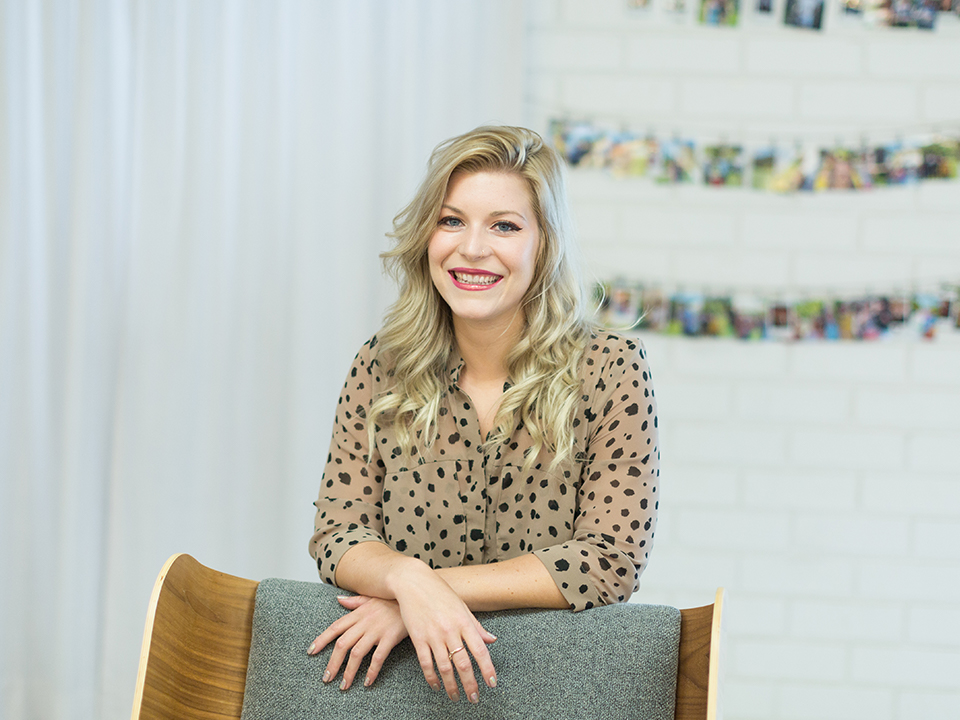 Brooke Hollabaugh, Senior Product Designer
Brooke leads the design of the location product at Tinder. She ensures that the visual interface, usability and interaction work together to create the best user experience possible.
BEYOND WORK: Brooke loves to run and is training for her fifth half marathon.
How does your team approach collaboration with different teams?
We hold company-wide testing sessions and build a corresponding Slack group that serves as a forum to share ideas, concerns and bugs for each project. This makes everyone more proactive and informed across departments.
Ideas and insights can come from anywhere. Sometimes we are too close to these new features, so teammates from other parts of the company can help us identify problem areas we may not have noticed.
How did you incorporate other teams as you designed the Places feature?
As we built the Places feature, our team learned to share early and iterate often. We held product lead office hours, frequent team brainstorming sessions and constant communications on Slack and in person. Involving the developers early in the product and design phase helped us become aware of technical limitations and helped the developers have more ownership of the product.
We have so many strong women working at Tinder, and we thought it was important to take each person's perspective into account." 
Can you share a moment when that collaboration shaped the final product?
The importance of safety — especially for our female users — was a priority when building Places. We have so many strong women working at Tinder, and we thought it was important to take each person's perspective into account. We held an internal focus group to address any foreseeable safety concerns for anything form onboarding to swiping through the feature. We gained valuable insights from many teams — including some from data and security — which shaped the final product.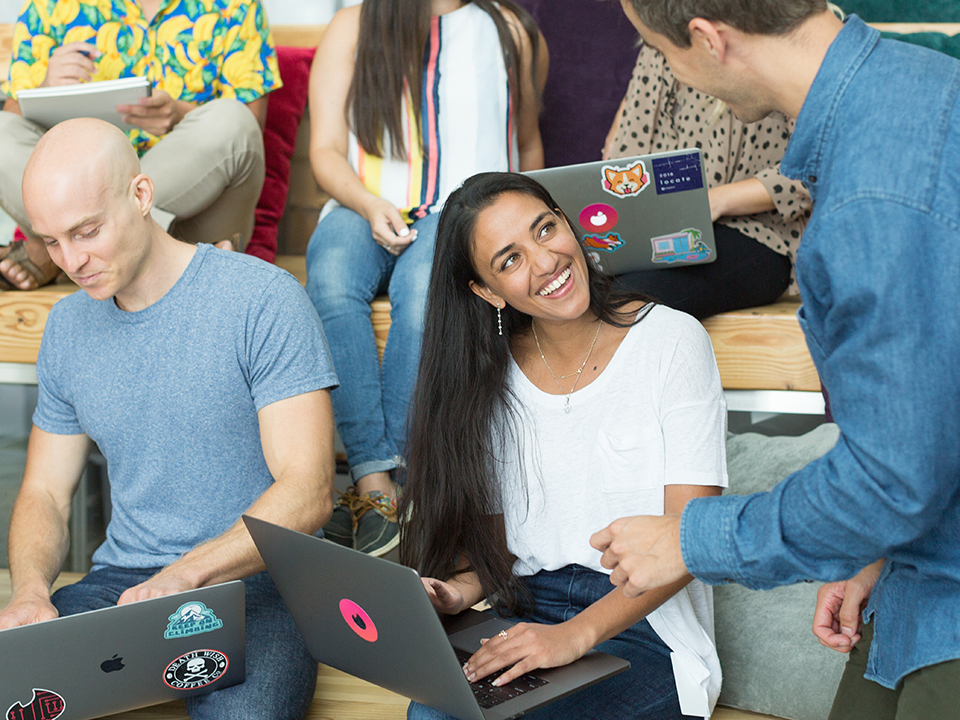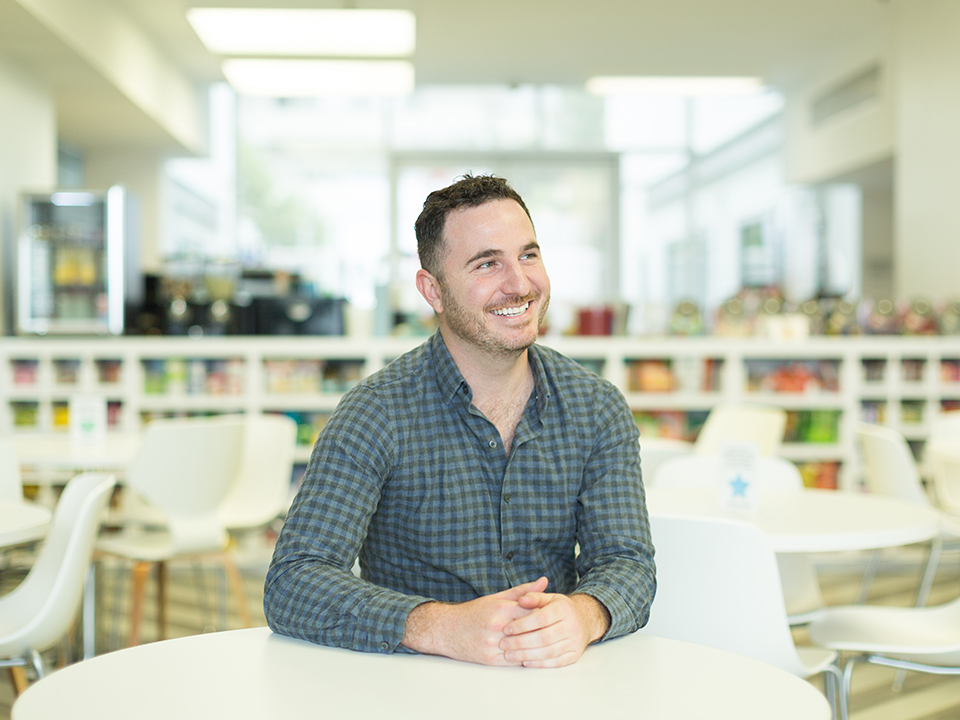 Josh Gafni, Engineering Manager
Josh Gafni is the engineering lead on Tinder's location product team. He ensures smooth releases of the product's features and coordinates between the different teams on the project. He also developed and coded the foundation for Tinder's Places feature.  
BEYOND WORK: Josh takes weekly group tennis lessons and does high-intensity interval training at Basecamp.
How would you describe your management style?
On the project side, I build a strong network of relationships in the company and put tools and processes in place for my team. This allows the team to produce high-quality work in a timely manner, but management doesn't stop there. Knowing what motivates each person on your team, why they come to work each day and what experience they expect to gain is crucial. This is why I prioritize regular one-on-ones and goal setting. I strive to be a resource who can help each person strategize goals, provide honest feedback, be a sounding board and help them succeed. As they reap the benefits from their own growth, so too will the rest of the company.
How much say do engineers have on the final product?
We hold a brainstorm every two weeks during which each person has the opportunity to present an idea. It's common for team members to voice opinions if a feature is confusing or could be improved. Some people have the misconception that engineers just implement and don't think creatively. We encourage everyone to think creatively. Each person brings a unique perspective. Not to provide a forum for people to voice ideas would be to waste of resources and stifle innovation.
At the end of the day, we either succeed together or fail together."
How important is that collaboration to Tinder's success?
Silos can lead to a territorial mentality where decisions get made based on the desires of the team and not the user's best interest. At Tinder, teams have clear objectives, which provides focus and accountability. We all partner together to reach those objectives. At the end of the day, we either succeed together or fail together.