Traditional employee benefits — like healthcare, vacation time and sick leave — are staples for a reason, but nowadays the essentials, alone, no longer cut it.
From generous vacation stipends to elaborate birthday celebrations, startups and tech companies are coming up with new ways to attract top talent and keep existing employees happy. We talked to four local tech companies about the perks they love the most.
Criteria Corp is a software company that helps businesses in all industries make hiring decisions. The company's pre-employment tests identify aptitude, personality and skill during the hiring process. We talked to Adam Walsh, the company's director of sales, to find out more about the company's coolest perks.
 
Headquarters: West Hollywood
The perks: The dog-friendly office has to be one of the best perks we have. There are always 5-6 of our furry coworkers running around each day. We have food brought in twice a week so we can all spend time together and share ideas. There are always plenty of snacks in the kitchen and cold brew and kombucha on tap. There are quarterly charity events, a health and wellness allowance and a cell phone allowance. We not only cover all of our employees' health insurance, but we also cover a large majority of their spouses' health insurance. We have an unbelievable parental leave policy that allows for 13 weeks of maternity or paternity leave, so our employees can spend time with their newborn in those crucial first few months.
Favorite Criteria Corp perk: My favorite perk would have to be the quarterly charity events and the charity donations. Through these events and the organizations our employees choose to support, you begin to see not just the type of employees you have hired but the type of human beings you have hired. The number of people that take part in the volunteer events and how hard they work shows that we have hired some great people who are passionate about helping others.
Most underrated Criteria Corp perk: Covering the majority of the spouses' health insurance and the parental leave policy. These are two major perks that help retain great employees because they are perks that are helpful as our staff moves through different stages of life.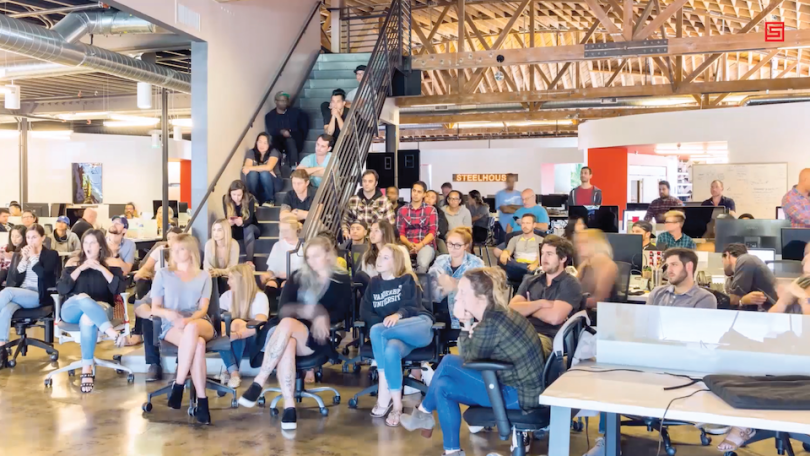 Adtech startup SteelHouse's cloud-based marketing platform provides businesses with the tools to build and launch marketing campaigns. The platform allows users to create and customize ads, as well as track their performance with detailed analytics. In May, the company was named among Inc.'s Best Workplaces in America. We spoke with Marketing Coordinator Frankie Karrer for the full scoop on her favorite perks.
Headquarters: Culver City
The perks: SteelHouse has worked to create an open and collaborative place to work. Our office includes a kitchen stocked with weekly food deliveries, a dog run for employee pups, and outdoor BBQ and patio areas. We also host weekly culture classes where SteelHouse employees teach their own skills to fellow team members.
Favorite SteelHouse perk: The onsite gym! We have weekly fitness classes, including yoga, bootcamp and kickboxing.
Most underrated SteelHouse perk: SteelHouse gives every employee a $2,000 vacation stipend. We have even seen team members plan trips together, including travels to places like Australia, Iceland and Singapore.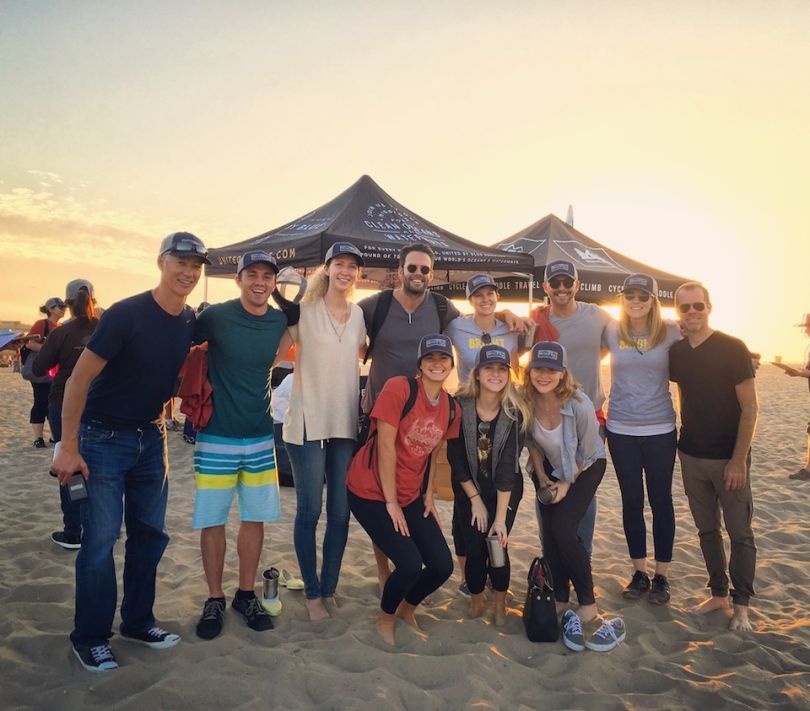 Greentech company Inspire helps businesses and homeowners adopt smart energy technologies. Inspire provides personalized home subscription plans that include clean energy solutions and smart home devices. Earlier this month, the company was named one of the winners of EY's 2018 Entrepreneur of the Year Awards. According to Travis Hatfield, senior associate of talent acquisition at Inspire, a casual work environment has turned company culture into a perk.
Headquarters: Santa Monica
The perks: Inspire offers your standard benefits such as medical, dental, vision, 401(k) and parking. The company also offers some great benefits that are unique to Inspire, such as bring your dog to work, unlimited vacation, flexible work schedules, company retreats, monthly culture events, anniversary and birthday cupcake smashes, happy hours, and a casual work environment and dress code.

One of the best perks about Inspire is our company's mission — the purpose behind the work we get to do. We have big aspirations to inspire a connected movement of people towards a brighter energy future. Our team is driven by the collective desire to create something new — to test, learn and solve the tough problems. Not only do our products support our mission, but we're taking strides outside of our core products to make an impact in our local communities and through charitable initiatives like "Do the Bright Thing."

Favorite Inspire perk: My favorite perk is the casual work environment. Inspire feels like you are going to a friend's house to work on innovative and impactful projects. This environment fosters relationships between co-workers and allows for you to truly collaborate and connect with all departments in the company.

Most underrated Inspire perk: Celebratory happy hours and cupcake smashes — a beloved culture tradition that has been around since we started.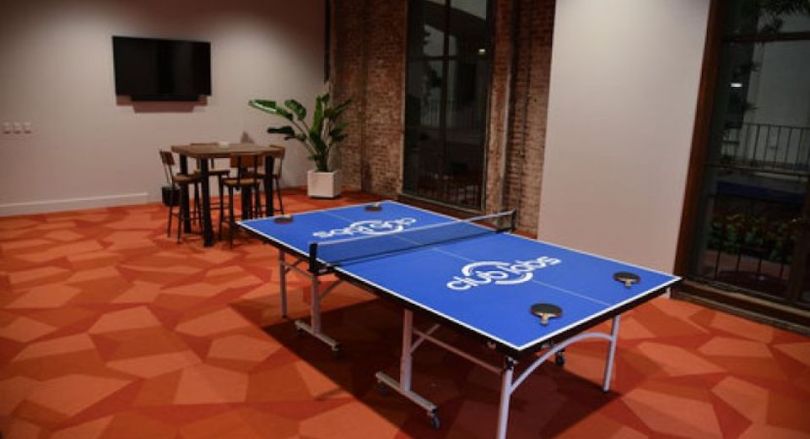 As the innovation department for the travel group Auto Club of Southern California, ClubLabs identifies AAA members' needs and develops solutions. ClubLabs' team of engineers, designers, UX researchers and product managers work to introduce new technologies aimed at AAA members. Solutions Architect Chris Barnes told us about the company perks that stand out to him.
Headquarters: Downtown LA
The Perks: Company bikes; flexible working schedule; generous PTO; stocked kitchen with snacks, soda and coffee; and great healthcare options. We also offer 401(k) with a four-percent match, a pension program, employee rewards and discounts through AAA's vast network of partners and vendors.
Favorite ClubLabs Perks: I love the open workspace, relaxed atmosphere and "can-do" team energy — especially when we get to be competitive and blow off steam during our fun three-on-three team ping pong sessions.
 
Most Underrated ClubLabs Perks: As long as you're ahead on your work projects, it's very easy to get time off to recharge. Having an incredible assortment of complimentary hot beverages in the morning helps to get the day started right! We also have a fleet of ClubLabs bikes available to tool around the area near USC.