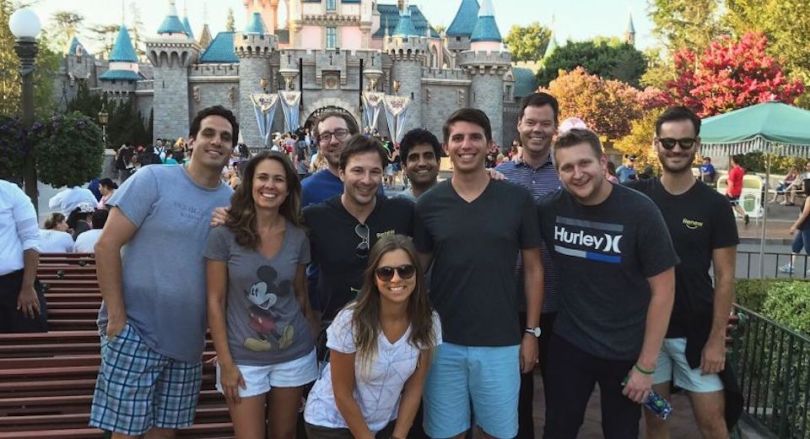 Six months after joining retirement tech startup Renew as its head of product, Dawn Williamson was presented with an opportunity that would help her evolve as a leader and develop a team built on collaboration and balance.
With more than a decade of product leadership under her belt, Williamson was asked to add engineering to the list of departments she oversaw. One of her goals? Unite the product and engineering teams as one, where priorities for both functions were balanced by a singular roadmap. Today, her leadership ensures that the two teams operate more effectively — and that the business is set up to benefit from the newly forged bond.
Williamson spoke to Built In LA more about how the two teams work together, what attracted her to Renew and the main trait she looks for in members of her team.
Early in your career, you held a role as a writer. How did your career transition from journalism to working on a product and engineering team?
As varied as my resume sounds, I've actually been in some version of a product role for as long as I can remember, despite the different job titles. After a brief stint as a fledgling sports journalist (not quite sure what I was thinking with that one), I moved over to the technology side of the publishing business, which was a better fit for both my interests and skills. Eventually, I landed at The New York Times in a product management role for nytimes.com. Since then, I've worked at three different early-stage startups where, by necessity, I've had a hand in anything and everything needed to get the company up and running, from marketing to business development to assembling desks. My focus has always been product, however, and it's always been the main part of my job, regardless of my "official" job titles.
What attracted you to Renew?
It was a combination of two things. First, I've always been drawn to companies built around solving meaningful problems in people's lives, and Renew's mission of modernizing the retirement experience for a new generation fits that mold for me. I also love that we're focused on helping a group of people who have traditionally been underserved by the tech community.
The second was getting the opportunity to work again with our CEO, Kevin Nazemi. Kevin and I worked closely together at Oscar Health, where he was a co-founder and co-CEO and I was working to build the first version of the consumer experience. I know from working with him previously that he has the skills, energy and drive to make Renew a huge success. Plus, he's just fun to work with.
Now that we've blended both team's priorities into a single roadmap, we're shipping product features that are more robustly built and more scalable — and we're doing it faster than we were before."
How have you grown as a leader since transitioning from head of product to vice president of product and engineering?
I now have a real appreciation for balancing a product team's priorities with those of an engineering organization. In previous roles, my job was to push hard for the product. It was easier for me to argue against things like taking care of technical debt or exploring new technologies so that we could go ahead and ship new and improved features.
Now that I'm responsible for the success of both groups, balance is key. Honestly, it took a little while to get comfortable with giving up short-term product wins to invest in engineering infrastructure, but now that we've blended both team's priorities into a single roadmap, we're shipping product features that are more robustly built and more scalable — and we're doing it faster than we were before.
What are some of the projects your team is working on now?
We're in the middle of revamping our Medicare site from the ground up. Over the past year and a half, we got a clean, modern and compliant Medicare sales engine up and running in California. Now, we're taking what we've learned and building a scalable version 2.0 with a bunch of new features, such as an even more accurate price estimator and the ability to accommodate customers across all 50 states.
What traits do you look for in the right fit for your team?
My favorite people to work with — and the type of people I want on my team — are those who get shit done. By that, I mean those who aren't afraid to go beyond their job description if it's necessary to guarantee success. Luckily, I'm surrounded by those people at Renew. I think it's one of the reasons I'm drawn to startups in general.