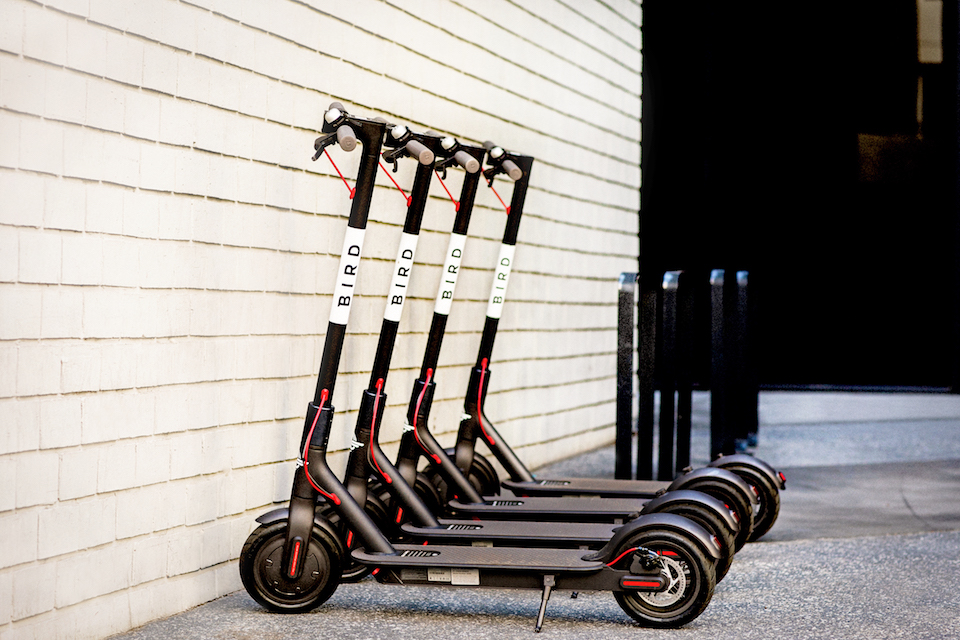 Since the death of the street trolley and the rise in automobile ownership following World War II, Southern Californians have learned to live large portions of their lives in their cars — wishing for an alternative option to rush hour traffic madness. While the growing public transportation system is becoming more convenient, possessing a car in Los Angeles is still a necessity.
Last September, one local startup took on the challenge of LA's traffic woes and decided to develop a solution. Bird, the company behind the last mile electric scooter rental service that's sweeping the area, offers Angelenos a transportation alternative that is quicker than a bicycle or skateboard. Founded by tech veteran Travis VanderZanden, the company isn't just making commuting more fun, it's taking cars off the road and helping to eliminate pollution in the process.
"Right now, there are distances that are just too far to walk and too short to drive. Adding more cars isn't ideal — they're expensive, add to congestion and lead to more and more greenhouse gas emissions," said VanderZanden. "Birds can address this problem, as they are perfect for people looking to take a short journey across town or down that 'last-mile' from the subway or bus to their destination."
As Los Angeles tech companies experienced a particularly fruitful first quarter of 2018, Bird set the pace, raising a $15 million Series A in February and a $100 million Series B just three weeks later.
Ridership exploded as thousands of people flooded the streets of Santa Monica, Venice and Westwood on scooters that cost $1 to unlock and 15 cents per minute, but the newfound popularity has led to a fair share of challenges for the company. After a hefty fine levied by the Santa Monica City Council, Bird is in the process of working closely with the city to ensure harmony between the municipality and Bird riders.
"We've made great progress in working with the Santa Monica City Council to make sure that Bird can provide its environmentally friendly transit option to the city, and we continue to work with local officials to develop a framework that works for everyone," VanderZanden said.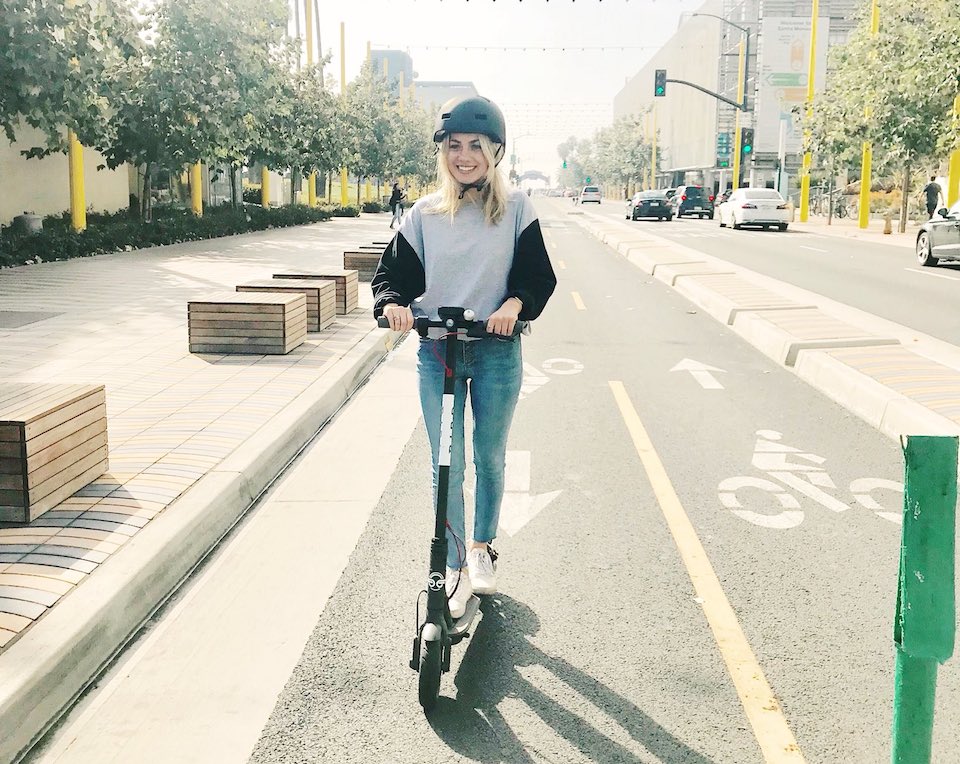 "To help demonstrate our commitment to working with local governments, we recently announced the 'Save Our Sidewalks' pledge, committing to daily pickup, responsible growth and revenue sharing. We believe that the short-distance dockless vehicle sharing industry needs to be at the forefront of both technology and social responsibility — especially as we grow."
Despite his experience working in the Bay Area, VanderZanden, a Santa Monica resident, said that he firmly believes Los Angeles was the perfect launching point for the company, which he expects to be active in 50 markets by the end of 2018.
"Los Angeles topped the list for worst traffic congestion for the sixth year in a row in 2017, so our mission of getting people out of their cars, reducing traffic and cutting down on pollution and carbon emissions resonates well here," he said. "We want to give people a convenient, affordable and environmentally friendly alternative to the 40 percent of all car trips that are fewer than two miles long, and Southern California was a great place to start."
As Bird shifts its attention from fundraising to expansion, its initial plans for 2018 are looking more and more modest by the day.
"At the start of the year, our biggest goal was to introduce the communities in our backyard to Bird and get riders excited about our last-mile solution," VanderZanden said. "We feel we've succeeded in doing that."