For more than a decade, Ace Metrix has provided data-based insights for marketers and creative departments, helping their customers test new campaigns in real-time while creating KPIs designed to better understand what really resonates with their intended audiences.
Headquartered in El Segundo, the company has developed an environment that harnesses the quick-driving, scrappy mentality that solidified the company's position as one of LA's premier adtech companies, while consistently supporting a culture that emphasizes the importance of work-life balance.
Jacob Eggers experienced the Ace Metrix culture for nearly three years, working as a senior UI and flex engineer before leaving the company to work as a UI manager with a Santa Monica company. Four years later, Eggers didn't hesitate to jump at the opportunity to rejoin his old team, where he now serves as director of UI engineering.
Recently, Built In LA spoke to Eggers about what made him rejoin the company, how the team troubleshoots together and what qualities, exactly, an ideal engineering candidate must possess.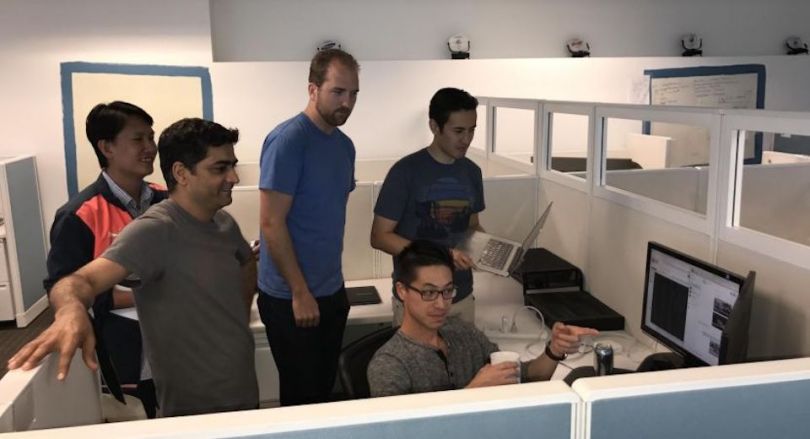 What prompted your return to Ace Metrix?
During my time away from Ace, I kept in touch with a number of people still on the team. I would even join them for work happy hours every so often. During one such happy hour, one of the guys told me that the director of UI position was opening up, and he worked hard to recruit me. I always liked the work culture at Ace Metrix, and I had just recently started looking for opportunities again, so the timing was perfect.
What tasks are you responsible for managing in your role?
My chief responsibility as director of UI is to help our customers pull insights from our deep dataset, and that begins with a stable codebase. Before any feature gets to the testing phase, it goes through peer reviews. Next comes a good UX. We look at the end product our customers are creating, then automate and streamline those workflows directly in the UI. Finally, we work to continually add new insights. I spend a lot of time working with our data research team to create new metrics and translate them into beautiful, informative visualizations.
How would you describe your team? What's the communication style like?
We have a small but efficient team focused on getting work done. Most of our communication occurs through chat, tickets and code review comments, but when the occasional issue comes up, we'll grab our computers and head into one of our conference rooms to brainstorm. We maintain an atmosphere of camaraderie that helps to bring out all ideas so we can openly debate the merits of each.
How does the Ace Metrix culture encourage employees to stay happy and healthy?
Ace Metrix offers a great combination of startup atmosphere with a good work/life balance. We understand that long hours don't mean a better product, and often times only result in burnout. Focusing on the necessities, working at a steady, sustainable pace helps us create a quality product without bloat.
What's one way your team celebrates success?
We have a premium, first-floor parking spot which is awarded to a different person every month or two. It's great to recognize someone for going above and beyond the call of duty on a project or two.
Then there's the Super Bowl. Given that we're in in the advertising industry, it's kind of our Super Bowl, too. Each year, we get together for an engineering Super Bowl party at the office and everyone brings their families.
What qualities would the ideal Ace Metrix engineering candidate possess?
The kind of person that succeeds with us has a curious mind, with the ability to not only come up with new ideas  but to be able to defend them. There needs to be a certain level of perfectionism to write sound code, but you can't be so stubborn that you get stuck in one mindset.
What excites you about working at Ace Metrix?
As a small company, we split our time between a number of different areas. There's a healthy mix of responsibility and freedom to think outside the box. There are unique challenges in refactoring and optimizing a growing codebase versus diving into our rich dataset to discover new insights and compelling visualizations. The ability to switch between various tasks keeps things interesting and engaging.