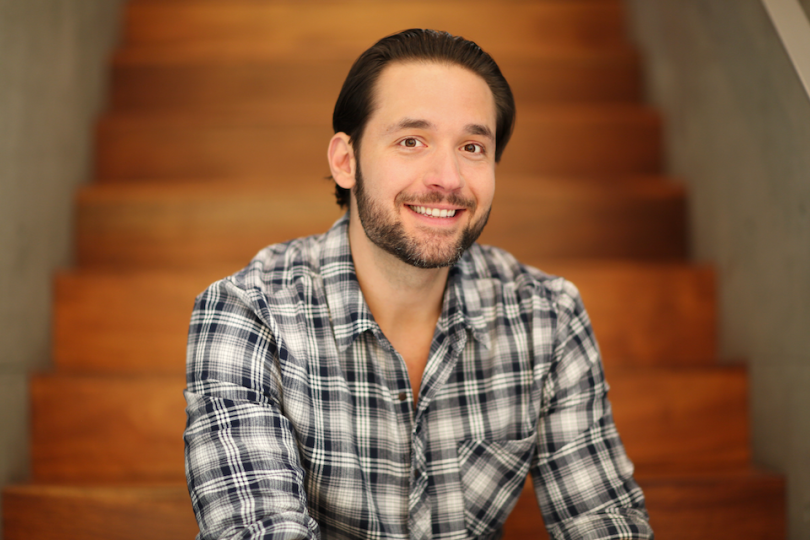 In 2005, former college roommates Alexis Ohanian and Steve Huffman created Reddit, a news aggregation and discussion platform that has since grown into one of the biggest online communities the internet has ever seen. Based in San Francisco, Ohanian has since established himself as one of the premier names in the tech industry, a fierce advocate for the open internet and a tech investor via the fund he co-founded, Initialized Capital.
Next Monday, Ohanian will be joined by LA-based Open Listings, as well as fellow Initialized Capital portfolio companies AdQuick and The Noun Project, as well as venture capitalist and Initialized partner Kim-Mai Cutler, to discuss LA tech and what it takes to turn a side project into a legitimate tech startup.
Recently, Built In LA spoke with Ohanian about his view on LA tech, his inspiration and what keeps him optimistic in such a volatile social and political landscape.
How much of a role did your use of Open Listings play in the decision to invest? Obviously, there's a ton of due diligence involved in making such an investment, but you had proof that their model works.
They helped me buy a home in San Francisco, which served as a great way to conduct due diligence on a potential investment. The entire process was so seamless and all happened digitally, which naturally, I loved. Over 95 percent of homes in the U.S. are still sold via traditional buyer and seller agent — which means there is a lot of market to capture since the Open Listings offering is better, cheaper and faster.
Obviously, Silicon Valley is still king of the tech scene here in the U.S., but how closely have you been paying attention to Los Angeles-based tech companies?  
San Francisco is eating itself with a prohibitively high cost of living, especially around housing. Until that changes, we're seeing a lot of founders pick LA for a better lifestyle and lower burn rate. They're still a quick plane ride to Silicon Valley investors — like Initialized — who are happy to service them via phone and emails. Silicon Beach is real and it's going to keep growing and we expect to be spending even more time down there in the future.
Who is someone that inspires you and why do they inspire you?
I've always thought of my parents first for this question; for everything, they sacrificed for me to have the life I've had. Now that I'm a husband and a father, my wife [superstar tennis player Serena Williams] and daughter are my inspiration. The new perspective is making me a better investor and a better founder, because I have a newfound priority for the work I'm doing and the legacy we're creating.
There's a lot to be pessimistic about these days, what with the current political landscape (and, of course, the vote to repeal net neutrality). What's one thing that keeps you thinking optimistic?
When it comes to fighting for the open internet, we're on the right side of history, and although there will be setbacks along the way, we will win in the long run — because our future depends on it.
If you could give your 22-year-old self a piece of advice, what would that be?
Go all in on everything Garry Tan (my Initialized co-founder) recommends. Make more home movies of you and your parents; hug your mom more.
As someone who owns a home in Los Angeles, what's something that you enjoy about the city?
The weather really is so damn nice. The coffee and food scenes have also really leveled up in the last ten years and the Mexican food has always the best down here. Also, my grandpa lives in town and I enjoy seeing him.