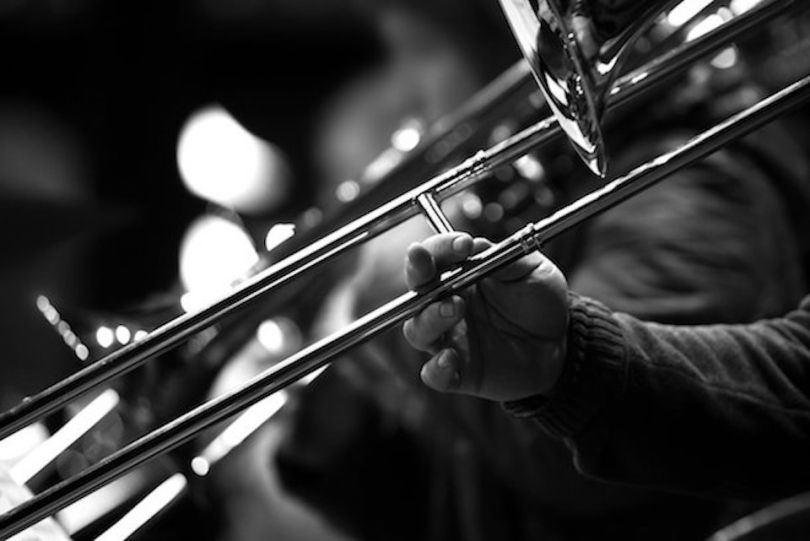 Oded Noy did not emigrate to the U.S. to work in tech. He did it for music.
After spending nearly a decade piloting an F-4 Skyhawk in the Israeli Air Force, Noy made a leap to Los Angeles. Over nearly three decades, he's has served as CTO for TrueCar, which he co-founded, and Zefr, a Venice-based startup that helps video advertisers reach their ideal audience. He holds six patents in pattern recognition and machine learning technologies. He also co-founded the LA CTO Forum and the Amplify accelerator program — and writes Zen poetry.
Not bad for a guy who originally just wanted to be a jazz trombonist.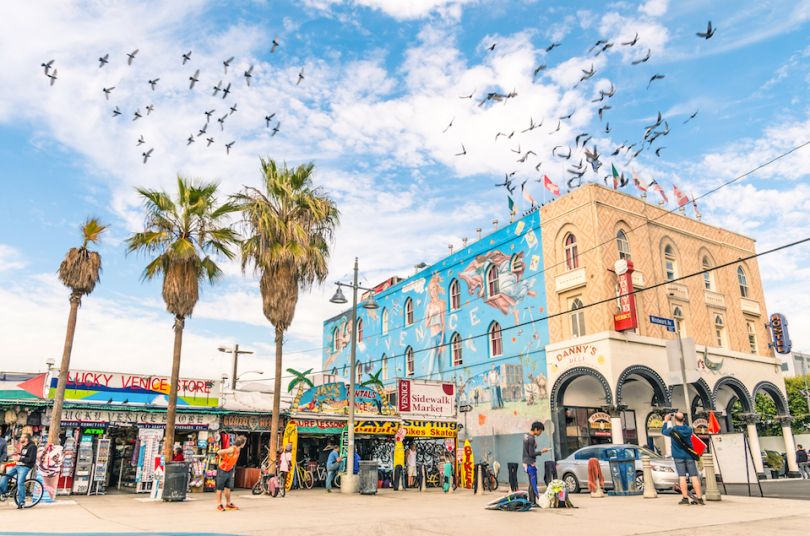 "What do you call a trombone player without a girlfriend?" asked Noy, CTO of Venice-based Zefr. "Homeless."
While his career as a jazz musician might not have turned out as planned, Noy had a pretty solid backup plan: using a lifelong fascination with computer science to make a living in software engineering.
"Playing the trombone isn't exactly a high paying gig," he admitted. "Eventually, I started working with computers again and re-established my love there. After working with Scott [Painter, founder of CarsDirect.com] at CarsDirect for around a year and a half, one thing led to another, and we decided to found TrueCar."
While serving as CTO for the Santa Monica-based automotive pricing and information site, Noy and his team of engineers initiated a side project that would help the company become an industry leader. After months using the tool to prove their suspicions correct, it was time for Noy to pitch his co-founders, which was hard to do when the term "machine learning" had yet to be coined.
"TrueCar didn't get paid on an impression — it got paid on a car sold," said Noy. "So we started building prediction models as a side project, and that eventually turned into a prototype. My biggest problem was explaining what this thing actually does. Ten years ago, machine learning wasn't exactly a thing yet, but we were able to prove using a machine utilizing predictive modeling that sometimes showing users fewer dealerships to choose from provided better results."
Since 2002, Noy has been one of the more vocal supporters of what was then the seedling of a tech ecosystem. He co-founded the LA CTO Forum, which now boasts more than 350 active members who meet regularly to exchange ideas and further new technologies. And in 2011, he co-founded one of the most prolific accelerators on the West Coast, Amplify LA, which has mentored companies like Winc, The Bouqs Company, FloQast, Gem and many more.
"In LA, it seems that everyone complains that there is no community here because we're always alone in our cars," he said. "I think we have an immensely collaborative community here that doesn't necessarily recognize that for itself and it requires more celebration because people really help one another here."
In 2015, Noy took over as CTO at Zefr, where he's once again working with predictive modeling — but this time around, he's using a new tool: computer vision.
"Knowing who's watching what is kind of known," he said. "Knowing what the content actually is almost completely unknowable. If you're watching a Carpool Karaoke video, you know it takes place in a car, but the video isn't exactly about a car. It's a multidimensional labeling problem, which is two orders of magnitude more complex than just classification. With computer vision, you can know what's in a video. Once we get this labeling problem solved it will drive the business to new places that we didn't expect to go."
Images via Shutterstock and Zefr.
Have a news tip for us or know of a company that deserves coverage? Let us know and follow us on Twitter @builtinla.