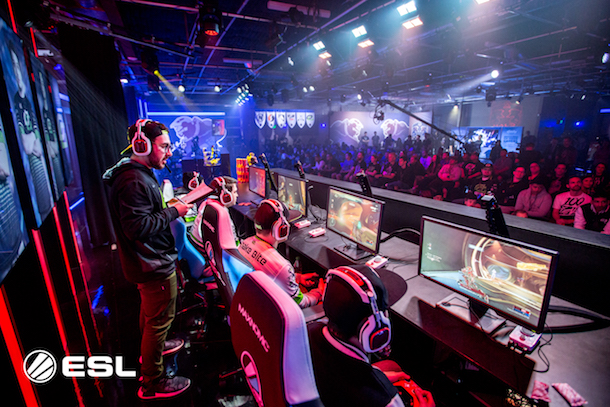 The fastest growing sport in the world doesn't include balls, bats or safety equipment.
As the sport of competitive video games continues its rapid upward trajectory, one Burbank-based startup is positioned to provide the legions of e-sports fanatics with content and events all over the country. 
ESL (Electronic Sports League) has been around for nearly 20 years, but establishing a presence in North America is a somewhat recent undertaking. Founded in mid-2014, ESL North America partners with video game developers and professional gamers to organize some of the biggest video game competitions ever assembled, in addition to developing original, video game-centric content.
The company, which produces more than 20,000 hours of e-sports programming each year, saw more than 250,000 live visitors at its events during 2016. According to Kevin Rosenblatt, VP of Product at ESL and someone who has been deeply involved with the e-sports movement since the early-2000's, the sport's rise in popularity and the successes of individual players is astounding.
"It's completely mind-boggling to think about," he said. "They're signing endorsement deals, there are players who are just 18 or 19 and have won over a million dollars in a tournament. We fully expect these players to be as popular as the sports stars are today."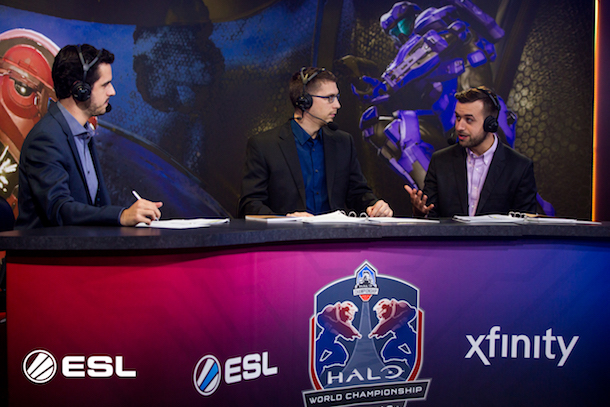 In addition to its original content and event coverage, ESL has developed a platform where fans from all over the world can get together for amateur competitions in games like League of Legends or Counter Strike. The platform even offers registered users, of which there are more than seven million, free fantasy sports leagues. Instead of drafting players from the NHL or the NFL, however, teams consist of the best video game players in the world.
"ESL Play system caters to amateur gamers, where you can field a team with friends and play for fun," said Rosenblatt. "We want to support the grassroots players, and that's something we've proven. You don't have to be playing a tier one game like Counter Strike to have a great experience or to interact with some of our products." 
In March, ESL hosted the Halo World Championships 2017, where OpTic Gaming defeated Team EnVyUs to take home the first place prize of $500,000. The event attracted more than 13 million unique viewers over the three-day event, with a high of 135,000 concurrent viewers. Players like Saahil "UNiVeRsE" Arora have earned more than $2.75 million in tournaments. He boasts more than 135,000 followers on Twitter and 71,000 on Twitch, and investors are taking note: in the last year, LA legends like Magic Johnson, Rick Fox and Shaquille O'Neal have purchased stakes e-sports teams.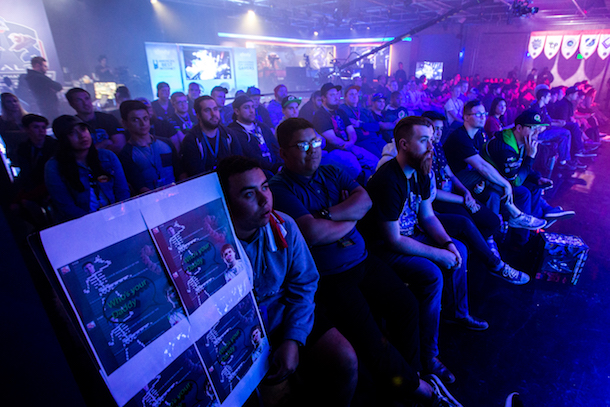 "What's really exciting is everyone realizing the opportunity in e-sports. They see it as sports of the next generation," said Rosenblatt. "If I were going to invest $1 million in a team, I wouldn't see a path to return, but it's a long-term investment that they're making because they believe the ecosystem is going to continue to develop. There's going to be more money to make down the line, so it makes a lot of sense that people are starting to understand the potential for investments."
Since launching in mid-2014, the company has doubled its square footage, adding three new studios and nearly 100 new employees. While Santa Monica or Venice might be where most would expect a tech company with such a steep growth trajectory would call home, the decision to settle in Burbank was easy, according to Rosenblatt.
"Burbank was a natural choice, as it's in the heart of TV production in LA and surrounding areas," he said. "Being so close to many publishers, developers and indie studios have us a possibility to tap into a nearly endless pool of talent in gaming, broadcasting and product management." 
In the immediate future, Rosenblatt said the company plans on continuing to develop the company's portfolio of leagues, while also focusing on growth in their Burbank and NYC offices. 
"We look forward to continuing to build our US team in both Burbank and NYC, bringing together the most talented people in e-sports," he said. "ESL will continue to expand our horizons, work with new and exciting game titles, and further evangelize e-sports to the masses in 2017 and beyond."
Images via ESL.
Have a news tip for us or know of a company that deserves coverage? Let us know and like us on Facebook.