Once upon a time, being an intern might have meant going on coffee runs or making copies. Luckily, that isn't the case anymore in most businesses. Companies are investing as much in their internship programs as they are in their full-time employees, and that's leading to better-prepared graduates and stronger companies.
With the summer fast approaching, a number of local tech startups are in the market for talented young individuals to join their teams as interns. Here's what they look for.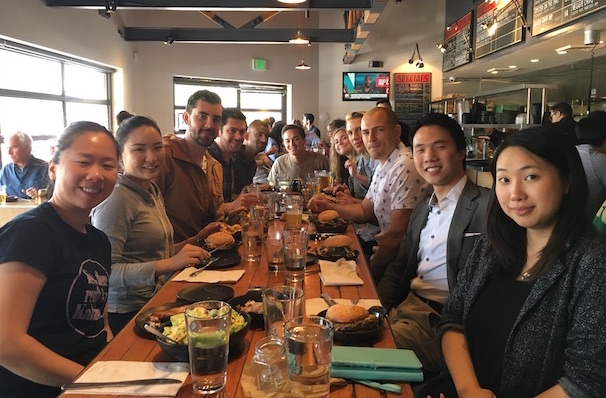 Sidebench is a company dedicated to helping companies grow their brands. According to Co-Founder Nate Schier, interns play meaningful roles in day-to-day operations, and the company recently announced they were doubling down on their internship program.
What are interns responsible for at Sidebench?
Interns at Sidebench do indeed play a variety of key roles. We typically have 1-2 design interns and 1-2 biz dev at any given time. Design interns will help support our full-time design team and take work off their plates, and they also often do a lot of spec work as part of our business development process. Several of our past design interns who played key roles in bringing in new business with their work. On the biz dev side, interns help support our BD team by leading special research projects and helping prepare presentation decks.
We've also just launched the Sidebench Apprentice Program which is a six-month paid rotational internship geared toward recent graduates looking to gain meaningful experience in the tech space. The program provides a more structured experience, exposure to a variety of business areas and a dedicated mentor throughout.
What stands out on a resume?
Initiative. There are plenty of relatively smart intern candidates with good grades, but only a select few clearly display a self-starting mentality, which, in our opinion, is one of the biggest determinants of success in a fast-paced professional setting. Initiative can come through in a variety of ways, but several key indicators that we look for are real leadership experience (president of a club, captain of a team, etc), creation of and follow through on projects or programs (started a business, founded and grew a club, etc) and extracurricular pursuits that go beyond the norm and showcase the individual's drive (significant volunteer experience, notable participation in events/groups/competitions outside of school, etc).
How important are school prestige and an applicant's GPA?
When evaluating individuals we put little stock in school, though other companies certainly do place an emphasis on the prestige of an institution. GPA is more important to us, though it is more of a supporting indicator rather than a leading one. So long as their GPA is decent-to-good (3.3+ typically) it is not considered a red flag. If it is just below that we may want to dig into the details during the interview process, and if it is below 3.0 it may be a red flag that would stop us from interviewing them.
What should applicants know before applying to be an intern at Sidebench?
We look for interns who want to make meaningful contributions and play an active role in their learning process. It is not just a resume filler.
What advice would you give students/recent grads who are interested in interning?
Do your research on the company and find a way to tactfully convey that you have indeed taken the time to do so. No company expects you to be solely interested in them or only looking at one type of internship, but companies do expect you to have done your homework and have supporting evidence of your genuine interest in the company. There is no need to gush (IE "I am the PERFECT fit"), and you should focus on learning about the company and what you'll get to do there as much as if not more than why the company should select you for the internship.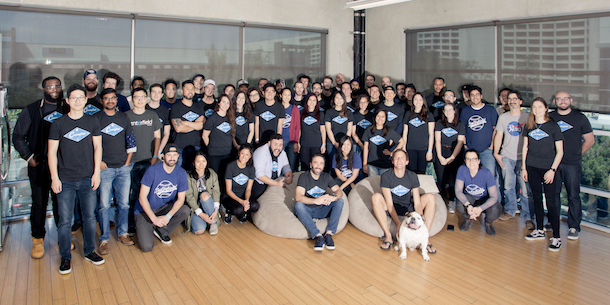 The only coffee interns at Centerfield get is for themselves. The company often hires interns post program, and according to the Centerfield team, the intern program is as collaborative and transparent as possible.  
What are interns responsible for at Centerfield? 
We are grooming our interns to become full-time Media Buyers, so they definitely don't have to worry about office coffee runs. Interns here do real industry-applicable work. You'd be responsible for assisting the Media Buying team with building, optimizing and reporting on campaigns, as well as creating reports and reviewing campaigns and search terms. Most importantly, you'd be expanding our search engine marketing campaigns to help Centerfield grow as an industry leader.
What stands out on a resume? 
Being an entrepreneur — we really like to see interns who have started and owned their own businesses and done some of their own media buying. It also helps to have basic knowledge of search engine marketing and Google AdWords concepts.
How important are school prestige and an applicant's GPA? 
School prestige is not important; we have highly talented interns from a wide range of colleges across the country. However, we do love bringing in people from our area, schools like UCLA, USC, Pepperdine and more. We are truly Built in LA. A high GPA is never going to be a bad thing on your resume, but it's not something we specifically target.
What should applicants know before applying to be an intern at Centerfield? 
Centerfield is a fun, collaborative and hard-working environment. All three are very important for the success of Centerfield and for your own personal growth. We embody the Latin saying "Esse Non Videri," meaning, "to be, not to seem." So be fun, be collaborative and be hard working!
What advice would you give students/recent grads who are interested in interning? 
Apply! The answer will always be "no" if you never ask the question. Our team of recruiters is more than happy to speak with you and help you throughout the entire process. Again, hard work is key. Many of our interns are hired permanently, so think of interning here as an awesome stepping stone in your career.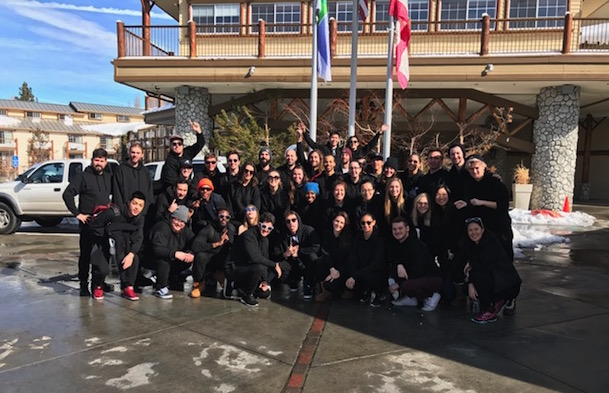 Hawke Media offers businesses a suite of services to help them stand out amongst their competition and establish an identifiable brand name. According to Hawke's Head of Media Buying, Jeeyan Rostam-Abadi, interning has a few parallels with the game of basketball.
What are interns responsible for at Hawke Media? 
While interns generally support our full-time staff, we believe that internships should be an equitable exchange and we provide challenging and meaningful work to our interns. The first few weeks of onboarding an intern are largely focused on fundamental lessons and skills that are required to succeed in the long-run. This includes familiarizing an intern with our processes, relevant platforms and the essential skills that are required to succeed in their respective role.
What stands out on a resume? 
A strong resume is one that is quantified and results-oriented. A lot of resumes that we receive talk about what a prospective intern has done in their past experience but not what the direct outcome of their contributions was. We typically seek interns who can juggle multiple activities or projects at once, and who have also had a proven track record of success. 
How important are school prestige and an applicant's GPA? 
School prestige and applicant GPA are important, but not the most important thing. A candidate may not have attended a "better" school because they didn't have the financial means to attend an out-of-state or private school. GPA can be an indicator of a successful employee, but it is only a portion of the pie. For reference, lots of NBA players have solid statistics, but can't perform in the playoffs or don't understand situational basketball. 
What should applicants know before applying to be an intern at Hawke Media? 
Be ready to work hard and learn. Also be prepared to think critically. Our culture is based on autonomy, many of our full-time staff came in with no experience and learned on the fly and on their own. We like candidates who are solution oriented and who would rather learn how to shoot free throws by actually shooting free throws instead of watching instructional videos on how to shoot free throws.
What advice would you give students/recent grads who are interested in interning? 
Stand out. Have a positive attitude and be open to learning new things. Don't be afraid to make mistakes, just be able to put bad plays behind you, learn quickly and move on with your applied learnings. 
Images via participating companies.
Have a news tip for us or know of a company that deserves coverage? Share it here and follow us on LinkedIn.