Do you remember the moment when someone said something that resonated with you so completely that it ended up shaping the way you lived your life? Believe it or not, not all successful entrepreneurs are born with a super-human business acumen or drive to succeed in the fast-paced tech community. If it wasn't for a few wise words from a patient soul, these six LA CEOs may not have ended up where they are today.
Grindr Founder and CEO Joel Simkhai didn't know anything about building an app. He didn't have many of the technical skills he needed, either. But a piece of advice his mother repeated to him regularly as a child helped keep his drive alive as he bootstrapped his West Hollywood-based startup.
What is the best advice you have ever received?
"If you don't ask, the answer is 'no.'"
How did you apply this advice to your career?
It was a great reminder that you should always try your hardest to make something happen. When I was starting Grindr, I didn't know anything about how to build an app or the technical skills involved, and I was intimidated by it. And despite people telling me that my idea was crazy, I had to put myself out there to find the resources I needed to make Grindr come to life and become a success. So the lesson here? Make it happen!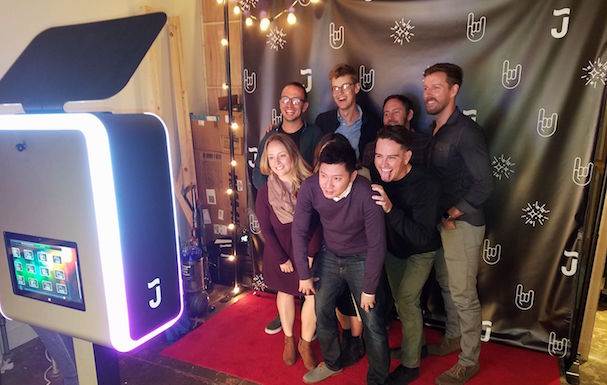 Before starting his DTLA-based startup Joymode, CEO Joe Fernandez founded Klout in the Bay Area and eventually sold it for $200 million. Like many, however, there was a time when Fernandez doubted he was smart or skilled enough to get into the entrepreneurial game. Clearly, he was wrong.
What is the best advice you have ever received?
Before I started Klout, I remember talking to one of my uncles about how I was thinking about going to get an MBA. That's when he asked me the question. "How long are you going to spend learning about the game before you start playing?"
How did you apply this advice to your career?
This small comment had a profound impact on me overcoming my fear about whether I was smart and accomplished enough to be an entrepreneur. I really just went for it from there and the rest is kind of history.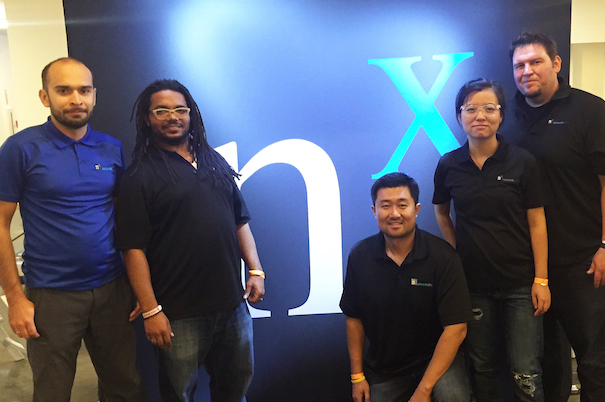 Network Optix builds powerful, easy-to-use video management software that is designed to discover, record, and analyze thousands of video streams and devices at the same time.  Early on in his career, CEO Richard Fei was working for the international strategy consulting firm Boston Consulting Group(BCG) when he noticed managers were making decisions while he was still compiling massive amounts of data.
What is the best advice you have ever received?
"Asking the right questions is more important than having the precise answers."
It particularly stood out because I am, by nature, an analytical rather than instinctual decision maker. Early in my career at BCG, I would seek out loads of quantitative support to find the right answer. However, what I noticed was that my managers seemed to make important business decisions without volumes of data. This seemed paradoxical since these were the critical thinkers that Fortune 500 CEOs turned to for counsel.
What I soon learned is what they already knew — information is endless and imperfect in a world of variables, and so the focus should be on making sure you are asking the right questions rather than spending time looking for the precise answers.
How did you apply this advice to your career?
With the right questions in place, you need just enough data (rather than the proverbial mountain) to make a logical, informed decision. This allows the company to be nimble and maintain option value.
This principle held true when I worked with large enterprises and is even more vital as CEO of a high-growth company with resource constraints. From market entry to strategic partnerships to corporate development, every critical decision I make starts with asking the right questions.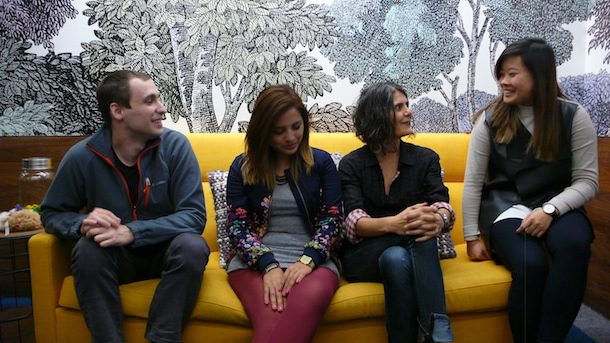 The piece of advice that Polymaze Founder and CEO Cristina Escoda holds closest was something she heard while working for one of the world's biggest hedge funds. It can be applied to both business and personal and professional life.
What is the best advice you have ever received?
"You choose your portfolio every day."
This piece of advice was given to me in 2014 by a young MD while I at was at D.E. Shaw as part of their macro investment team. D.E. Shaw & Co. is one of the oldest and most established quantitative hedge funds in the world, with more than $40 billion in invested capital.
How did you apply this advice to your career?
I run Polymaze, and my life generally, as a portfolio of choices that I evaluate and prioritize regularly to avoid falling trap of sunk cost fallacies. I ask myself: does this make sense today, would I choose this project/relationship today if I weren't involved already? If my answer is no, I work to get out of the "position." This doesn't mean that I drop projects when they get harder or more uncertain: sometimes hardship and uncertainty just reinforces my belief in the project's potential return (financial or in terms of personal happiness, for instance). What it means though is that inertia or legacy is not a good reason to stick to something. A nice corollary is that inaction can be the most toxic action yet: by doing nothing we're still choosing. This advice is both empowering — the choice is yours — and humbling, you should own the consequences too. It's a good daily practice.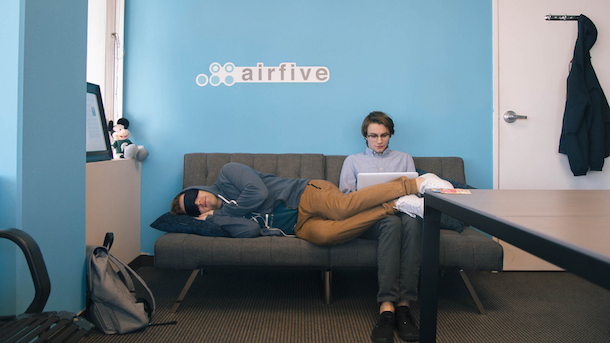 AirFive Founder and CEO Jeremy Redman found his favorite piece of advice in an unlikely setting: the gym. Treadmills, it turns out, are more intuitive than we might think.
What is the best advice you have ever received?
"To be a leader, partner with one."
About five years ago I was getting ready to exercise and as we all know most people need a little extra motivation to get going. Little did I know then that I was going to be served the advice that would open my eyes and change my life. As I stepped onto the treadmill, there it was.
How did you apply this advice to your career?
I took it to mean that relationships are key and that they're the most important asset you can have. I have since built successes on partnering with the right people in many different ways. Beyond that, making sure you are surrounding yourself with people that possess complementary skill-sets. Thanks, treadmill.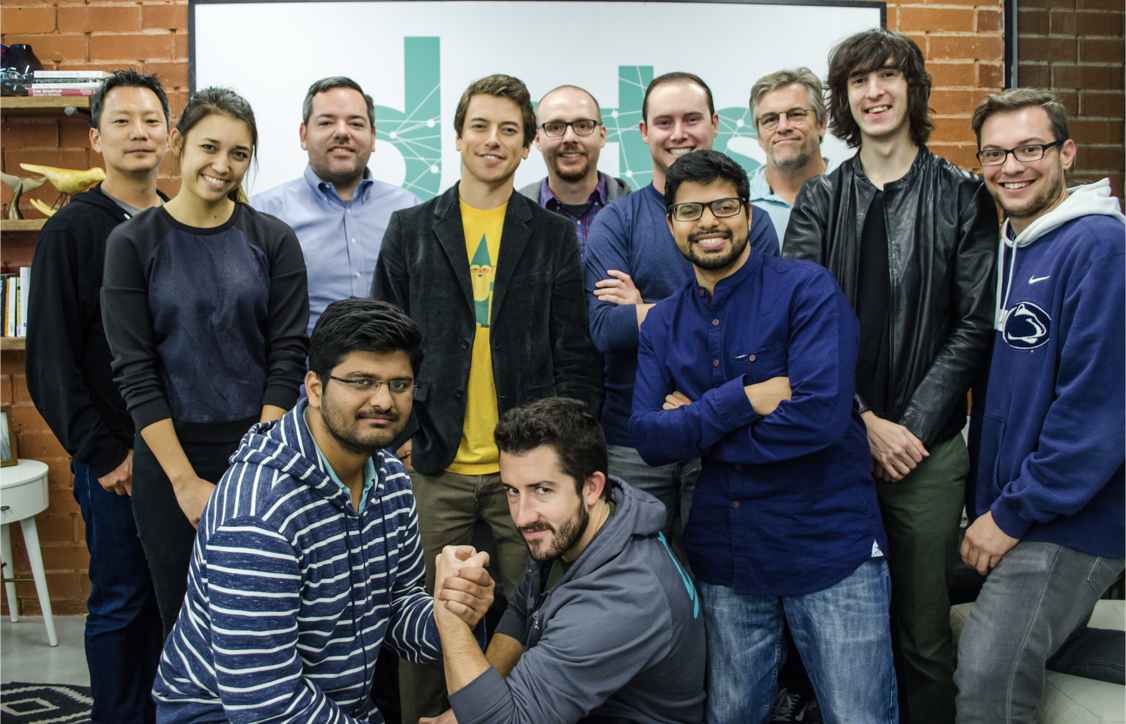 Every founder has been told at one point or another that their idea is terrible. For Service Founder Michael Schneider, learning to tune out the naysayers proved to be some of the best advice he's ever received.
What is the best advice you have ever received?
"Everyone has an opinion, and everyone has an asshole, and they both stink."
My mentor was Bob Teller, founder of the Orange County Marketplace, the country's largest swap meet.
How did you apply this advice to your career?
Being an entrepreneur is hard, and everyone has an opinion about what you're doing. Strangers tell you why your idea is crazy. Bankers won't fund you. Investors poke holes. Once you have a little success, the press can come at you, or competitors. The only way you survive and thrive is by sticking to your guns and knowing that while other people have opinions, it's your inner voice that matters the most. Take their opinions for what they are — opinions — and don't let them throw you off course.
Images via participating startups. Some responses were edited for clarity and length.
Have a news tip for us or know of a company that deserves coverage? Let us know and follow us on LinkedIn.