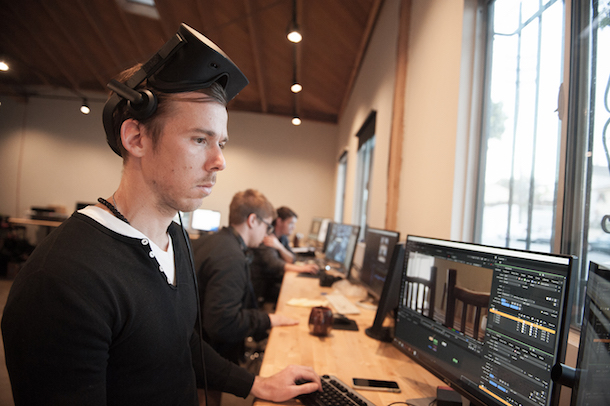 VR Playhouse isn't your traditional Silicon Beach startup.
Their headquarters isn't near the canals in Venice or the Promenade in Santa Monica. It's in an old auto body shop in Glassell Park. Their co-founders didn't spin out of some rock star tech startup in Silicon Valley — they come from theater and journalism backgrounds. They haven't even taken any venture capital.
Since being founded in 2014, the company has quietly become one of the premier virtual reality production companies in the industry today, and the fact that the team doesn't possess a traditional tech background has a lot to do with that.
"I guess you can say that we're not really a typical tech startup," said Co-Founder and CEO Christina Heller. "I'm very protective of the vibe here because we're all putting in long hours, so we built it more like a theater company than a technology company. Titles here are just a formality at best. We're all working together to get content out the door and advance the goals of VR Playhouse on a whole."
Given the founders' creative backgrounds, virtual reality offered an opportunity to take their stories to a much wider audience. The next step was to harness the technology.
"We made a commitment early on to be platform, hardware and software agnostic," said Heller. "A lot of other VR companies were launching platforms or building proprietary cameras, but as content makers and storytellers, we felt that being focused on using the best tools for the job, that was the most important thing to us."
Luckily, the startup's content-first mission put them in a perfect situation to use the best technology the VR industry had to offer.
"What was cool was that as a pure content studio, we weren't in direct competition with anyone," said Heller. "We got to try all of the newest 360 cameras that came out, all the new software that came out. That allowed us to be focused on really just making the best VR experiences we could make."
Eventually, the team relocated to a converted liquor store in Koreatown, where an old beer cooler housed the system they used to render computer-generated imagery. Since then, the company has developed interactive content for a number of brands, including Jack in the Box, Chevron, Toyota and Red Bull.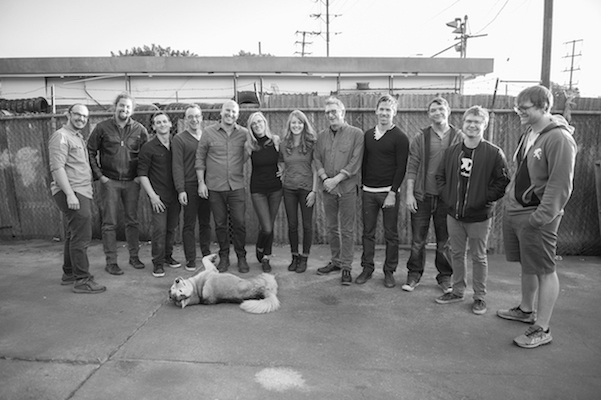 As their portfolio diversifies, VR Playhouse has started developing its own original content. The Surrogate, a narrative about a person watching someone live the life she once had, blends CGI and 360 video in a game engine and was nominated for an Innovation Award at SXSW. Their next project, First Person, puts users in the shoes of a recent divorcee as he reenters the dating scene. 
"One thing that's kind of unique about our company is that we did it without any investors, which is rare in the VR space," said Heller. "We had to do a lot of client work to build the studio, our team and our infrastructure."
Earlier this year, Built In LA named VR Playhouse as one of the 50 startups to watch in 2017. As the available technology improves, VR Playhouse is finding new ways to tell their stories, the exact reason they got into the business back in 2014. 
"From a creative standpoint, we're getting to the point where we can implement these ideas in interactive storytelling and take some of the stuff that VR video games have been doing and bringing that into different types of storytelling and different themes," said Heller. "There's a lot to be excited about."
Have a news tip for us or know of a company that deserves coverage? Let us know and follow us on Facebook.