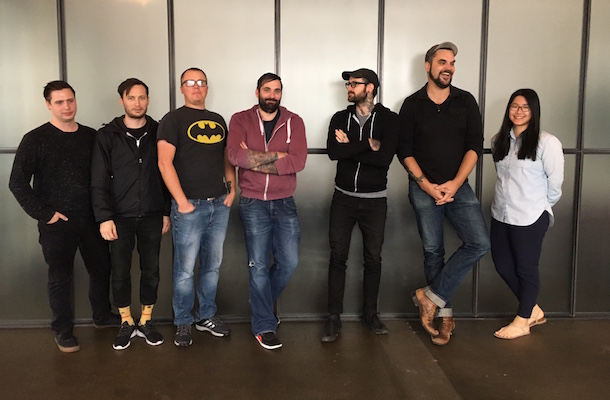 Given that virtual reality is still very much in its infancy, it's difficult for most businesses to gauge what they can expect from their investments. But when Psyop, a creative studio with headquarters in Venice and NYC, heard a pitch from one of their commercial directors about a VR game he had developed, the company didn't need much convincing to greenlight the project.
As it turned out, the game was a long time in the making.
David Chontos, the game's developer, spent 20 years waiting for VR technology to advance so he could create Kismet, a game centered around a tarot card reader named, appropriately, Kismet. 
"When the Kickstarter campaign for Oculus was launched, I realized I would finally have the ability to operate in that space on my own," said Chontos. "So I made the prototype on my own and presented it to Psyop in December 2015, and they agreed to fund it so that we could participate in the first wave of VR development." 
Using a combination of his own design talents and a self-taught knowledge of VR editor Unity, he created a prototype of the game. Pitching the company he worked for, however, wasn't a sure thing.
Founded in New York City in 2000, Psyop has established itself as one of the world's preeminent commercial production companies. Though the company had established itself as a powerhouse in the advertising industry with a portfolio including Coca-Cola's Happiness Factory commercial and an ongoing series of ads with mobile game Clash of Clans, virtual reality didn't exactly seem like the logical next step for Psyop. 
But that's exactly what they did. 
[video:https://www.youtube.com/watch?v=1PaIPN9EHAE width:590 height:380 autoplay:0]
Between December 2015 and May 2016, Chontos and a team of freelancers worked to create the title, with Kismet launching a month after Oculus Rift was released. In the nine months since the release, Kismet has performed admirably and helped Psyop see a future in a VR division led by Chontos.
"We recognized that there was likely not going to be a return on this, and if there was it wouldn't be for a few years," said Chontos. "Had we made something with a gun in it, we would have sold a lot more copies, but that wasn't the point. The point was to create something that really showcased our abilities and have it be our tribute to VR in its infancy. Even just me making Kismet has led us to book more work in that space than it cost for us to make it."
While widespread VR adoption has been slow, Chontos said he believes PlayStation's foray into the VR space will lead to more adoption, given the number of PlayStations in circulation and the relatively low price of PlayStation VR units.
"PlayStation, for us, represents a really great opportunity to have a much broader audience and we're expecting them to outsell Oculus by an order of magnitude if not greater," said Chontos. "There are 60 million PlayStations out there in the world, and all it takes is a couple hundred dollars and you can turn one into a really fantastic VR setup in your living room."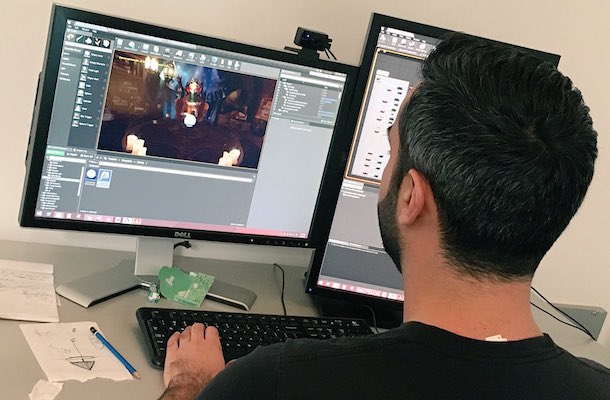 Chontos currently employs six people at the company's Venice headquarters. As the company moves forward with a handful of titles it's collaborating with publishers on, Chontos said he hopes his department is not only helping to revolutionize a form of gaming in its infancy, but also the advertising industry.
"I've been lucky enough to generate enough revenue in that space to fund our IP effort without having to absorb more cash, so we're trying to keep that balance of keeping the business side of VR stuff afloat as we make our own stuff," said Chontos. "If we're able to make a hit and have a wide enough audience, the possibility of generating our own revenue from the IP or expanding it out and licensing it into different areas becomes a strong possibility. It's not a one or two year plan, it's like a three-to-five year plan, but we're hoping that will become something we can lean on to support the rest of our thriving business as well." 
Images via Psyop.
Have a news tip for us or know of a company that deserves coverage? Let us know and like us on Facebook.