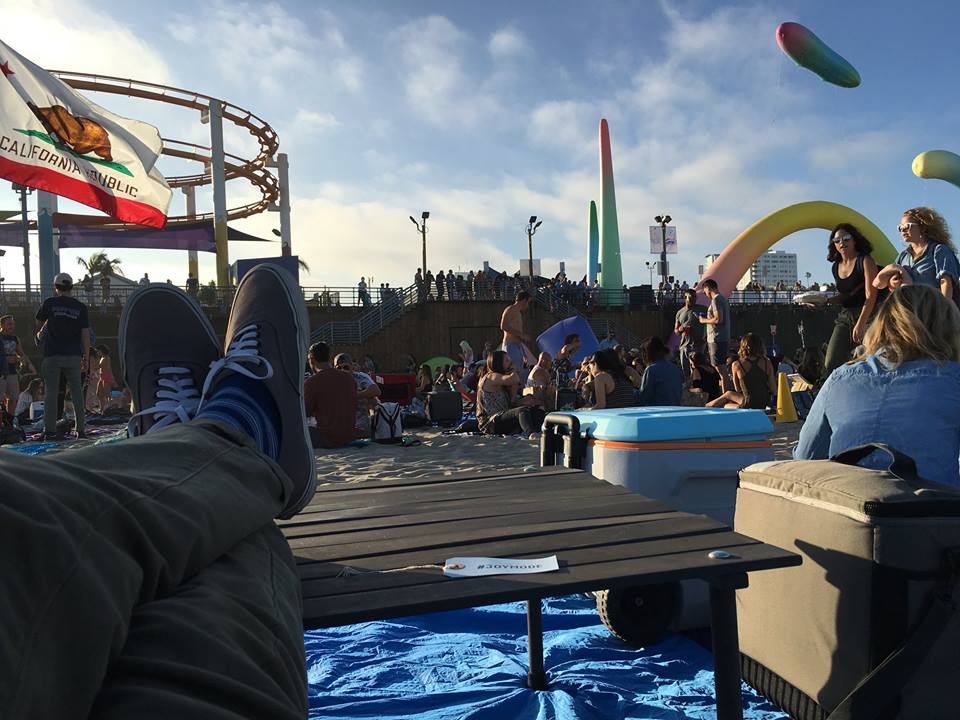 It was only a matter of time before former Klout founder Joe Fernandez got back in the startup tech scene, but not many were expecting it to happen in Los Angeles. Today, Fernandez revealed the identity of his new startup, and for the last year, the company has been quietly operating in the LA area.
Headquartered in South Park, Joymode, is a unique twist on the idea of ownership, or, rather, lack thereof. The company offers a wide variety of tools and equipment, from camping equipment to cotton candy machines, to users all over LA, allowing them to focus on having a good time and not about cost and storage. 
"$1.1 trillion a year is spent on things which are used once in a while," said Fernandez. "We give people access to everything they need for great experiences, but don't want to own or don't need to own."
In the company's year-long existence, they have delivered $1 million in equipment, allowing Fernandez and his team to create a cadence naturally conducive to testing new methods and iterating accordingly.
"Because we do the deliveries, we meet the people having these experiences, and we get real-life feedback on what works and what needs to be improved," said Fernandez. "It gives us an opportunity to test and iterate and get better every single week. That's why we feel we're at a point where we can be talking about this. We feel we really have our legs under us and we can consistently provide an experience we're proud of."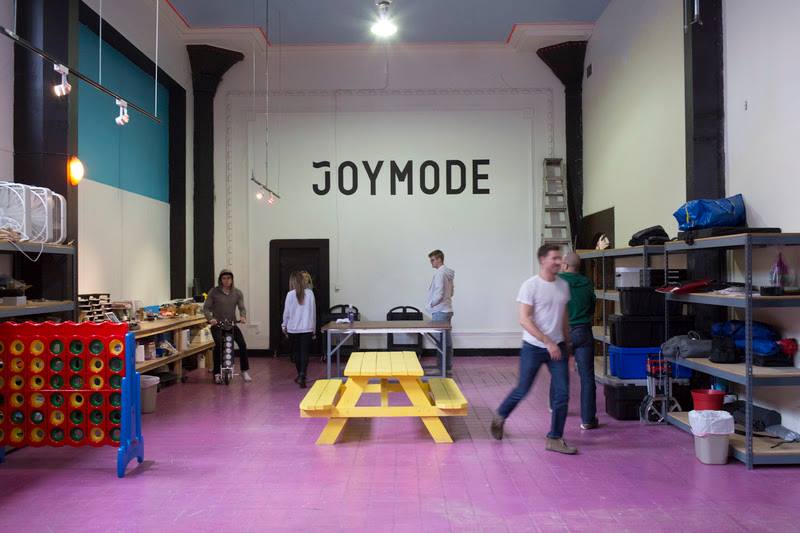 With word of the big reveal also comes news of a $3 million round of funding, led by Homebrew with contributions from Lowercase Capital, Founders Collective, Collaborative Fund, TenOneTen Ventures, Slow Ventures, Sherpa Ventures, Scott Belsky and Emil Michael. The company plans to use the funding to hire aggressively, as well as focus on creating more awareness for the service.
"We're really excited about who we're working with on this. It was interesting talking about the idea of Joymode because we're challenging the idea of ownership, and it's an ambitious goal," said Fernandez. "The beauty of AirBnB and Uber is that they own nothing, so I think it's a credit to our investors that they are able to take a counter-intuitive stand and back this division."
Though Fernandez and his co-founder Wayne Lue, founder of successful Silicon Valley-based startups Coliloquy and Unwrap, both experienced successes in Silicon Valley, Fernandez said he feels Los Angeles is the best spot for his Joymode concept.
"Moving to LA was a really easy decision, actually," said Fernandez. "We're building a consumer-focused company, and when you look at consumer internet over the last five or so years, I would say two of the four most important companies in the time, Snapchat and Tinder, are here in LA. There's a reason for this: the access you get to a huge breadth of creative people and a super diverse city, both socially and demographically, is amazing. We saw an opportunity to build something capable of a real impact, not just the tech elites, but potentially the world and I find it really compelling."
As the team ramps up its operations, this time for the world to see, Fernandez said he feels his decision to relocate his family to the City of Angels was the best possible move.
"Being here now, and doing this for a year, I couldn't imagine building a company in any other city," said Fernandez. "It's amazing here, and I think LA really is our secret weapon."
Images via Facebook
Do you have a story you think we should tell? Share it here.