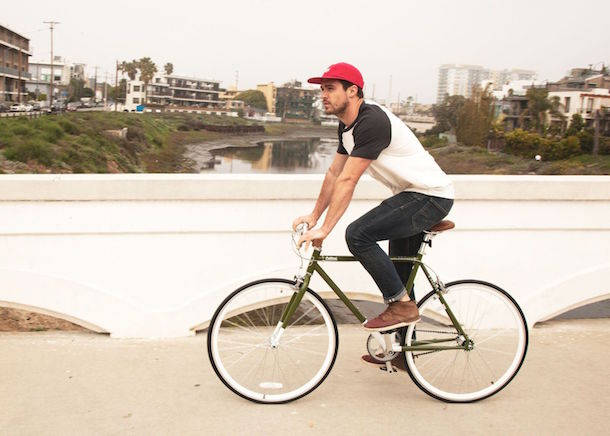 Anyone who has ever bought a bike remembers the joy of picking out the bike at the store or tearing apart the package on Christmas morning. But one DTLA-based e-commerce site is doing things a bit differently. 
Retrospec Bicycles was born on the campus of USC in 2008. Founder and CEO Ely Khakshouri, then a student at USC, saw how popular fixed gear bicycles were becoming on campus, and realized the process of converting a road bike was both time-consuming and costly. He decided to design his own with the intention of having them manufactured in Asia and selling them to local retailers. Quickly, however, his fellow Trojans found out, and he was making sales selling bikes out of the back of his van.
"I designed the first bike and spent a lot of time sourcing it from overseas, and as soon as we started the business, the bikes were an instant hit," said Khakshouri. "It's been surprising how much people want to buy bikes online. We kind of thought people wouldn't want to, and when we tested the waters, we had low expectations, but we were pleasantly surprised."
A year after founding Retrospec, Khakshouri created Critical Cycles as a way to sell directly to consumers (ending the practice of selling them from his van), a move he made largely because of the archaic nature of the bicycle industry.
"There's this aversion with bike shops and all retailers that carry brands that are online because they feel like it's competitive, so we decided to put our best foot forward with our brick and mortar business and separately put our foot forward with our online business," Khakshouri said. "Retrospec is our brand that we sell primarily through bike shops, and it's geared accordingly (no pun intended). Critical Cycles was a brand we came up with when we realized the demand online."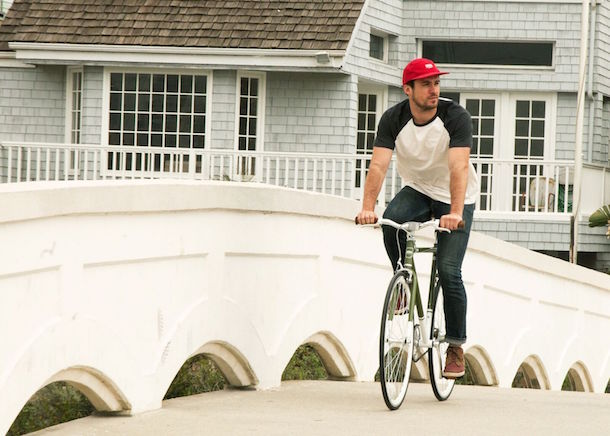 The average bicycle's shape presents a major challenge for someone shipping it across the country. While it would make things easier to ship them disassembled, Khakshouri and his team acknowledge that most of Critical Cycles' customers aren't necessarily avid riders, instead placing more emphasis on style and pricing. Their bikes now arrive at the consumer's door 95 percent assembled, requiring only about 15 minutes worth of assembly, something Khakshouri admits has taken a lot of time and energy to perfect.
"We're taking a product that's not at all square or rectangular and we've had to figure out a practical way to ship it and for the customer to receive it and assemble it easily," said Khakshouri. "We actually pay a lot of attention to how the bike is packaged and how many steps the customers have to go through to assemble the bike." 
Nearly a decade later, Khakshouri operates the two brands under Westridge Outdoors, the holding company he founded that also includes Ten Toes Board Emporium, a standup paddleboard distributor. Headquartered Downtown, the two bicycle entities share 20 employees between them.
For someone who loves the outdoors as much as he does, and as perfect as developing an affordable line of bicycles and paddleboards would seem, Khakshouri never had any intention of working in the industry. 
"I didn't think I would be in the bike business for this long, but it's been an amazing experience because I'm in an industry where people absolutely love what they do," said Khakshouri. "At the end of the day, we sell fun, and we sell experiences, and we're part of a community that really cares about the world and having an active lifestyle." 
Images via Westridge Outdoors
Have a news tip for us or know of a company that deserves coverage? Let us know or tweet us @builtinla.