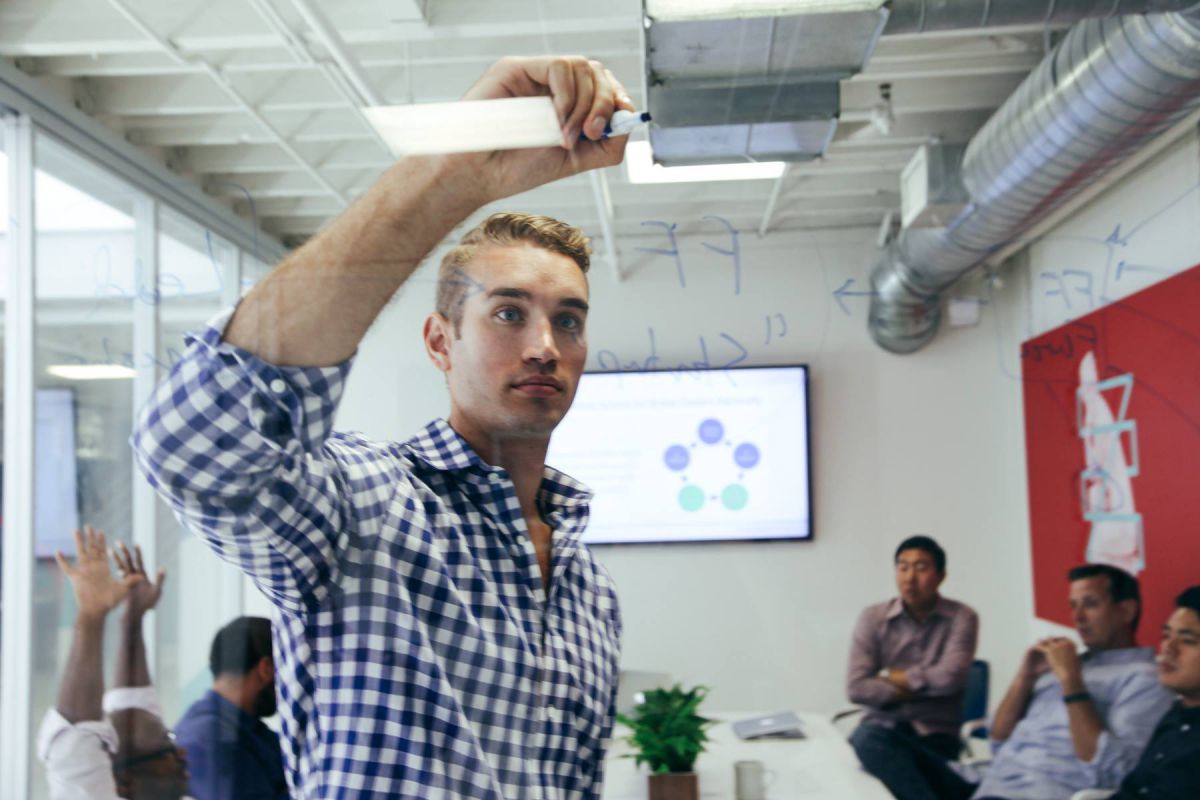 May 16, 2016 might have felt like just another Monday morning at the time, but in fact, it was a momentous day for small businesses in the US.
Three years after being passed by Congress, Title III of the Jumpstart Our Business Startups (JOBS) Act went into effect, opening up investment opportunities Americans hadn't enjoyed since 1933. Equity crowdfunding platform
FlashFunders
hopes to help businesses take advantage of the hundreds of millions of investors they now have access to.
"For the last 80 years, if you weren't considered a high net worth, someone with $200,000 income or a million dollar net worth, then you were not legally allowed to invest in private companies," said Vincent Bradley, co-founder and CEO of FlashFunders. "The reality is that the majority of businesses in the country are private. So until recently, there was a $200 trillion capital market that most people weren't allowed to touch."
Founded in the wake of Congress passing the JOBS Act back in 2012, Bradley and his co-founders knew well that the SEC had the authority to take as long as they pleased to enact the changes outlined in the bill. This left FlashFunders in a state of flux until Title III officially went into effect.
"The SEC has spent the last four years very delicately implementing it because they had no time restrictions on when they could implement the changes," said Bradley. "We took some risks in starting FlashFunders in 2013, but the rules have slowly been incorporated into the SEC law, and what we're seeing now is that our business is in a position where we can help companies raise capital from everyone." 
Crowdfunding is not a new concept. Since the late-2000's, platforms like IndieGogo, Kickstarter and GoFundMe have allowed a number of companies to raisemoney to get their products off the ground. However, these channels do not offer investors a stake in the company, with IndieGoGo and Kickstarter taking a rewards-based approach and GoFundMe operating as a donation-based crowdfunding platform.
FlashFunders, however, is an equity funding platform, allowing businesses to sell a stake in their company to unaccredited investors in a manner similar to how angel investors have been funding early-stage startups for years. For as little as $50, investors can buy shares in a company, receiving equity in a privately owned and operated startup instead of some sort of reward.
"For years, the only pathway for startups to access capital — outside of investments from angel investors and venture capitalists — was an SBA loan from the government, or a traditional bank loan," said Bradley. "Now there's a whole new way for small businesses to access capital, and it's through the people that believe in their business."
In late-July, FlashFunders helped MobileSpike, a Washington-based company that produces products for law enforcement officers, close one of the first-ever equity crowdfunding rounds, bringing in $112,000 from 146 investors. For early-stage startups, the option of selling equity can very much dictate the next step the company takes, and FlashFunders is very much aware of it.
"We pride ourselves in doing the right way, and sometimes that means taking twice as long and spending three times as much money," said Bradley. We're advising and supporting early-stage companies and they can't afford to be working with someone that isn't doing things the right way by trying to save a few dollars."