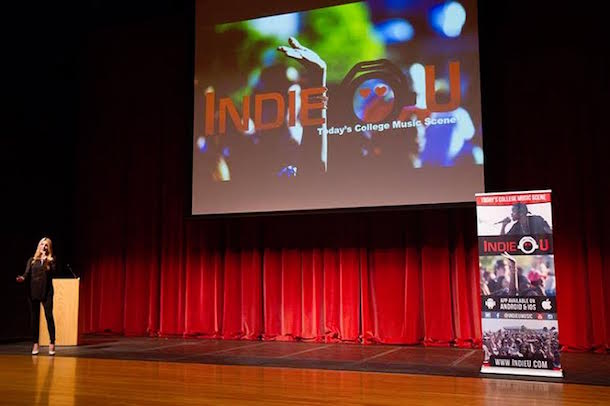 When Natalie Edell, then a junior at Northwestern University, came up with the idea for what would become
she was in the shower. 
, 
"I had this thought: independent artist's movement," said Edell. "It just stuck with me and I kept repeating it over and over again."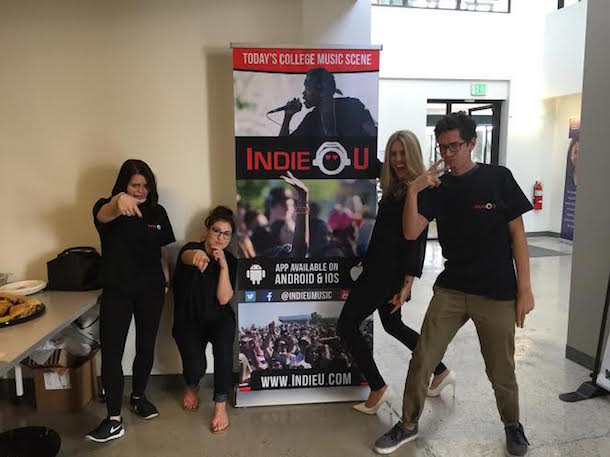 While on campus, Edell saw an audience desperate for something to do outside of school. Despite living in a city known for its live music scene, Edell saw limited options for independent musicians to play to fans looking for new music. A little research revealed there wasn't any sort of platform capable of connecting indie bands with groups of students outside of email and social media.
"The best way of discovering new music is going to concerts," Edell said. "The best way to help artists grow is to put them in front of an audience to play."
After working in several jobs within the music industry, Edell started to see the music business for what it was: a business.
"Working at these labels, I definitely think my mind changed in the way that I was perceiving mainstream music," Edell said. "I think the realization that these companies were telling us what to listen to and that there are so many independent artists out there who were extremely talented was really what caused my mind to change."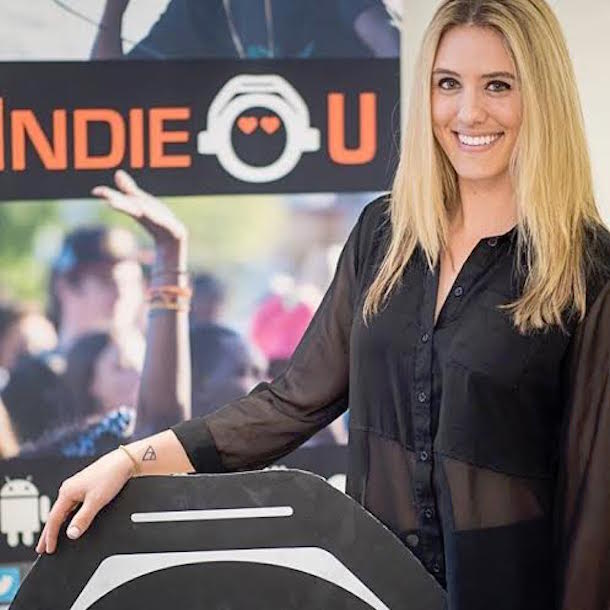 Since officially launching the company in February of 2014, and with a new event creation tool scheduled to launch in the fall of 2016, Edell has surrounded herself with a team of founders and advisors that represent a veritable all-star team. None might be more esteemed than her father, 
Jeffrey Edell. Formerly the chair of Myspace parent company Intermix Media and currently the CFO of Cinedigm, the elder Edell has brought an enviable level of experience to the startup.  
"When my dad finally called me back the night I came up with IndieU, I told him about the idea for the company. He said that he had no idea what I was talking about," Edell said. "Now he's the executive chairman of my company and he's taught me an unbelievable amount about business."
IndieU has raised $280,000 in seed and angel funding, but 
Edell admits the funding process has been daunting. S
he expects the new product release to help with future financing.
"The event creation tool will allow us to start generating revenue," Edell said. "Music companies are a little taboo in the tech world, but I think that the creation tool will make it easier for the company to secure funding."
With a launch date set to coincide with the start of the school year, IndieU's new tool will allow artists to maximize their fan engagement and enhance their revenue potential. Students can create events and contact bands, while the artists can manage revenue and social media through.
"My love for music is really centered on being able to work with the artist and bringing them to the next level," she said. "IndieU, at its core, is a way to help smaller acts get noticed and have the means to grow their career to the next level as artists."
Have a tip for us or want to share news about your company? Email us via

[email protected]