The first day on a job covers the spectrum of emotions. You can be nervous, excited, embarrassed, happy and intimidated all within the first hour of meeting the team. Companies know the stress that comes with a new job and have developed ways to make you feel comfortable while also showing you the ropes. Here is what you'd experience on your first day with these five LA startups.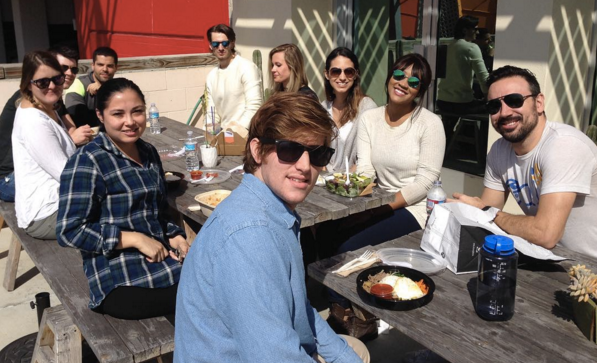 Who they are: FameBit is a marketplace for YouTube influencer marketing where YouTubers and brands collaborate. Their platform connects brands with YouTube influencers to create original video content that is shared with millions of engaged viewers on YouTube.
How they'd greet you: "From the very first day, FameBit employees get to set their own hours at the office based on when they feel most productive," said Adam Hendle, GM at FameBit. "We give everyone an opportunity to establish a daily schedule that works with their productivity, family and personal life."
FameBit employees decorate your desk with a variety of company swag to instill you in the culture from the get-go. You're then guided through the rest of the day by a mentor. At the end of the week the whole office participates in a new hire Q&A that results in questions ranging from your most embarrassing hairstyle growing up to what your power animal is.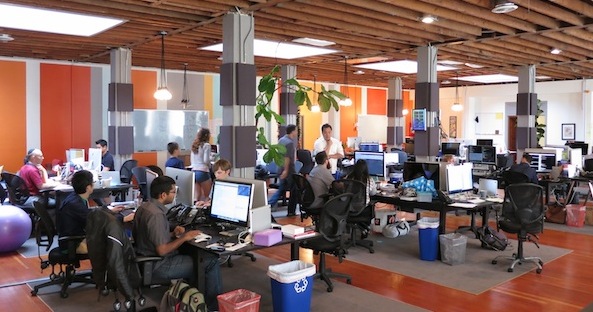 Who they are: ZestFinance was founded by a team of some of the world's best data scientists from Google who came together with a mission – use machine learning algorithms to revolutionize how credit decisions are made to provide fair and transparent credit to everyone.
How they'd greet you: ZestFinance lets it be known that its your first day on their team. Not only is your desk marked with a balloon to make sure everyone in the office can come by and say hello, but a company-wide email is sent out to make sure everyone knows who you are and what you'll be doing. 
The rest of the day is filled with an orientation with PeopleOps, an assignment you'll complete with an office buddy, and casual meetings with the heads of every department. Finally, when you're worn out from shaking hands all day, ZestFinance snaps a polaroid of you to add to their Zest Family Tree wall. 
Who they are: LegalZoom is a nationally recognized provider of personalized, affordable online legal solutions for families and small businesses. Founded more than 10 years ago by attorneys with experience at some of the top law firms in the country, LegalZoom has helped more than two million Americans with trial-tested legal documents.
How they'd greet you: Wednesday is a big day in the LegalZoom office. Every humpday new LegalZoom employees (or Zoomers) join the team and begin their new hire orientation. They then receive a tour of the facility before settling in to their desk that has been set-up by the IT team with the tools they'll need. That way they can sign in and get started without any hassle. 
"New hires often join their team or other new hires for lunch to better get to know one another," said Irma Mejia, Corporate Communications Specialist at LegalZoom. "Meeting new people at LegalZoom isn't hard. We have such a close-knit community that new people are spotted right away and folks go out of their way to introduce themselves and make new Zoomers feel welcomed."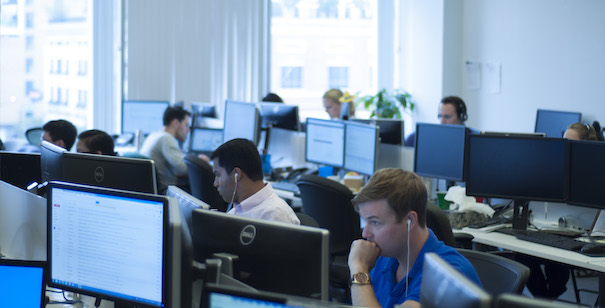 Who they are: Avant is an online lending platform that is changing the way consumers obtain credit by lowering the costs and barriers of borrowing. Utilizing big data and machine-learning algorithms, the company offers a unique and highly customized approach to streamlined credit options.
How they'd greet you: The company may know who you are before you even walk in the door thanks to a company wide email that includes your photo and full bio. Then, depending on the day of the week, you'll join in on either a Weekly Demo Day or a Manager Q&A during which you'll be thrust into the spotlight to give a funny intro about yourself (in the past employees have even breakdanced).
The Avant team then takes you out to lunch to meet on a more personal level. The rest of the week you're invited to participate in a wide variety of different training to add to your knowledge of the company.
Who they are: eSalon is an online marketplace for salon-grade, personalized beauty solutions. Each hair color is custom blended for the buyer, just like in a salon, and made of high-quality, nutrient-rich ingredients. 
How they'd greet you: Day one at eSalon kicks off with what would seem to be a standard orientation about the company's history, culture and business goals. Then you'll be put on the spot to tell an embarrassing story to the whole team, including the CEO who is known to share his own stories.
Then you'd take the mandatory class in "color theory" which everyone from engineering to customer service has taken before you. The day then finishes with an interactive class on product knowledge after which you'll go home with a bag full of eSalon products to try and review.