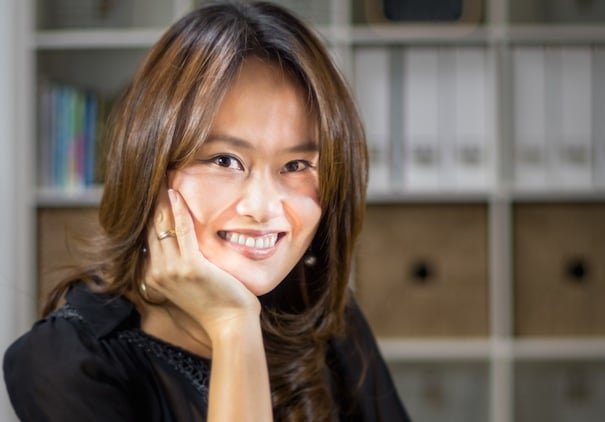 Having a kid changes your life.
For Julie Lee, having a kid also inspired her to change her career. 
Lee is a veteran in the LA digital media world. She was named one of Fast Co. Most Influential Women in Tech and has worked with entertainment companies like Sony Pictures and Universal Music. In 2009, she founded
Vevo
a widely recognized music video platform. 
"I got to a point when my son was four years old and Vevo was two that I decided I wanted to switch gears and focus on creating a service that not only will allow me to focus my energy on building something for my son, but also has a greater social impact than entertainment," Lee said. 
Lee created the recently launched
edtwist
, a collaborative research platform. The site features a simplistic design that allows users to search, curate, and create educational content for collaboration by connecting them to quality resources and knowledge networks such as libraries, museums and schools.
"A user coming onto edtwist would be logging in if they actually want to formulate knowledge, not information. I distinguish the two in that information comes in tidbits — it's a one-to-one parallel between a question and an answer — whereas knowledge is a collection of information that formulates around a topical item."
The Santa Monica-based site launched on October 28 and was used at the
UNESCO
Youth Forum in Paris, where thousands of youths gathered to discuss the world's most pressing issues, using the edtwist platform to collaborate on research. 
At the forum, a group of girls from Jamaica used the platform to research the history of democracy in hopes of one day turning their country into a democratic nation. 
Youths from Ireland utilized the platform to study different strategies of communication and education for autistic children, discovering that music and media can be used to interact with them more effectively. 
"When a bunch of grey haired people in a boardroom make decisions about the future of the world, nobody is really listening and, most importantly, nobody really understands what those problems are and how to solve them," said Lee. "We're trying to create an environment for UNESCO so that a lot of the communication doesn't end at the summit but rather the ideas being incubated at the summit can transform and grow using a virtual environment after the kids have returned to their respective countries."
The site's early adopters have been education content creators and curators who collect information on the web and thread it together. Lee believes that, with time, the site will host more casual searchers and observers as the content and user base grows.