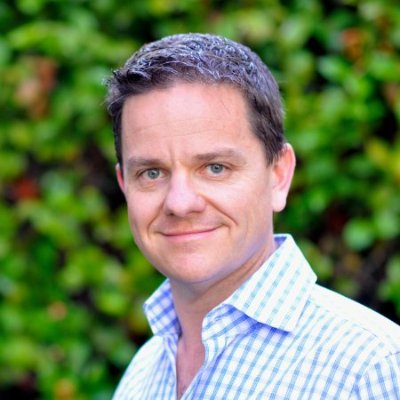 When Jody Mulkey joined
Ticketmaster
in 2013, he knew he was entering one of the oldest SaaS companies in the world. Founded in 1976, the online ticket seller merged with Live Nation in 2011 and began a massive overhaul of the company's technology. 
Mulkey was an early member of Connexity (formerly Shopzilla) where he spent nearly 15 years before joining Ticketmaster as the EVP of Platform Engineering and Global Technical Operations. Since being named CTO in 2014, he has led the company's recent technological revolution as they shift their focus toward an immersive, mobile experience. We sat down with Jody to learn what the future has in store for Ticketmaster:
What trends do you see happening in the live event industry over the next three years? How is Ticketmaster anticipating those trends and working towards them?
Mobile, mobile, mobile — Mobile is now 60% of our traffic and growing. We're leveraging digital technology to enhance the in-venue experience. From way-finding to ordering food to your seat to performer interaction, the future of live entertainment will be powered by digital experiences.
What technologies power your business?
Mobile (iOS & Android), Machine Learning,  Big Data Stack (Kafka, Storm, Hadoop, HBASE, Elastic Search), Java, Node.js, React.
What technologies are playing the biggest roles in Ticketmaster this year?
Mobile, AWS, Big Data, Java, React.
What are the biggest tech projects your team is working on this year?
Reinventing the ticket purchasing experience. We're opening up our platform and productizing our realtime data platform.
What are lessons you've learned about working in LA that other local entrepreneurs can learn from?
1) LA is a small world, make sure you are consistent with your employment brand.
2) The tech community is thirsty and grateful for community and content, every bit you give you get back 10x.
3) LA universities are second to none in producing business focused engineering talent, make sure you have college relations strategy.
How will LA specifically continue to strengthen its tech community in 2015?
We will leverage the current community momentum and continue to build an even tighter, more well connected community. 
Los Angeles is known for having a large talent pool of thirsty, young workers. What are the top characteristics you look for in a potential hire?
We look for intellectually curious engineers who want to make a business impact through technology.
How would your team describe working with you?
They say that I am relentlessly committed to excellence at every level. They would say that we are never at rest and that you have to bring your own motivation, passion and commitment to the mission every single day.
What else do you want the LA startup community to know about Ticketmaster?
It is a great time to be at Ticketmaster. We are reimagining the consumer experience and creating an engineering driven culture. There aren't a lot of chances to change the orbit of an industry at scale and that is exactly the moment that Ticketmaster is in right now.