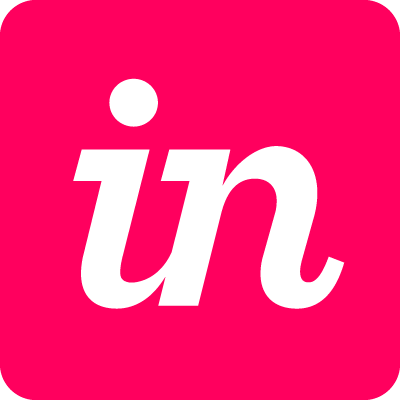 Senior Software Engineer, Mobile (Android Focus)
InVision is the world's leading product design platform, powering the future of digital product design through our deep understanding of the dynamics of collaboration. We provide three million people with the power to prototype, review, refine, manage and user test web and mobile products. InVision drives the product design process at leading Fortune 100 companies, including at Disney, IBM, Walmart, Apple, Verizon and General Motors. Backed by Accel, ICONIQ Capital, FirstMark Capital, Tiger Global and others. InVision is a distributed team with over 340 employees around the world.
Building and shipping something this amazing and owning it from prototypes and specifications to release requires constant collaboration with the brightest people in the organization. Whether you're at a beach house in the Caribbean or a coffee shop on the East Coast, you'll have the support of brilliant developers at your fingertips to get you through and keep the workday challenging and fun.
Responsibilities:
You're part of a small team that operates like a mini-startup - you'll transition between client-side native application development and server-side logic, write unit and functional tests, and verify before deploying.
You will be responsible for architecting, communicating, building and shipping all components necessary for your product, and you will work with Product Managers and Designers to determine the functionality, look, and feel.
You'll be building beautiful native UI's that connect to our small, robust backend API's (big plus if you're able to keep yourself unblocked by creating an endpoint now and again).
You will frequently interface with other Product Engineering teams and Platform Service teams to take advantage of and incorporate their services and tools into your product.
Every day offers a variety of work, an opportunity to contribute new ideas, and the ability to share your knowledge through blog posts and presentations.
Requirements:
3+ years of experience designing and building native mobile applications in Android (Java and/or Kotlin).
2+ years of full stack experience designing and building backend and frontend applications (Golang, Node.js, React preferred).
Ability to debug problems at every level of the stack; an understanding of how to effectively debug a web application in addition to the Android app which is reporting it. Not afraid of logs and core dumps.
An understanding of how to apply the appropriate level of test coverage to your code.
Curiosity to iterate and improve on solutions; you view unknowns as challenges and enjoy them.
Motivation to understand the business and our users, their requirements, and deliver results.
Passion for continued learning and achieving personal goals through developer community involvement and contributions.
Benefits:
InVision offers an incredibly unique work environment. The company employs a diverse team all over the world. In the United States we have teams including hubs in New York, San Francisco, Austin, Portland, and Boston. Each InVision team member is given the freedom and tools to do their best work from wherever they choose. Among our benefits we offer competitive health plans, 401k, a flexible vacation policy, unlimited Starbucks cards for each employee, and unlimited books related to your profession.
InVision is proud to be an equal opportunity workplace. We are committed to equal employment opportunity regardless of race, color, ancestry, religion, sex, national origin, sexual orientation, age, citizenship, marital status, disability, gender identity or Veteran status. If you have a disability or special need that requires accommodation, please let us know.
Read Full Job Description