Life is full of ups and downs, twists and turns. We can see some of them coming — such as buying a new home, planning a wedding or starting a business. Others can catch us a bit off guard — unexpected repairs, a new member of the family or taking out a small business loan.
Fortunately, Core Digital Media is here to help us navigate the roadways of life in either case with the release of WalletJoy, a new product that's geared to offer users guidance through major life moments. 
We sat down with members of Core Digital Media's team to discuss how WalletJoy came to be and what to expect from it.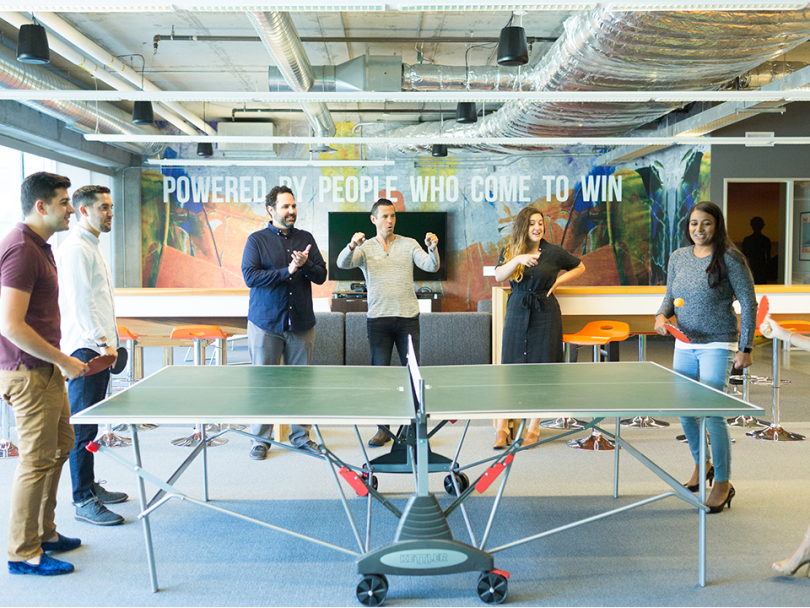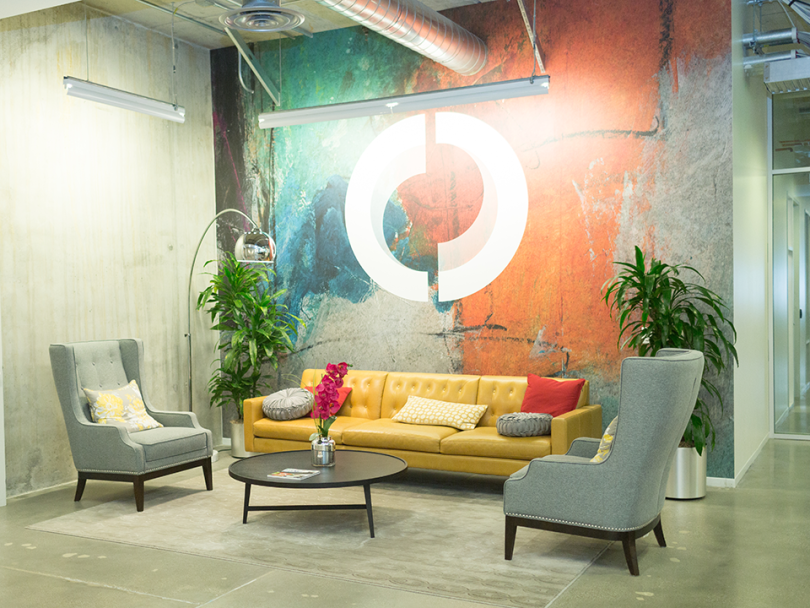 FOUNDED: 1999
EMPLOYEES: 170 (130 local)
WHAT THEY DO: Core Digital Media is a leader in online marketing and online consumer acquisition with a portfolio of financial brands. WalletJoy is the newest brand in that portfolio that helps consumers reach their financial goals through mortgage, insurance, education, credit cards and other financial solutions. 
WHERE THEY DO IT: Playa Vista, California
EARLY BIRD SPECIAL: If you're around the Core Digital Media offices on a Friday morning, you can help yourself to a free breakfast to get the weekend started. 
OTHER PERKS: Come as you are when it comes to working at Core Digital Media. Enjoy the benefit of casual dress, a flexible work schedule and unlimited PTO.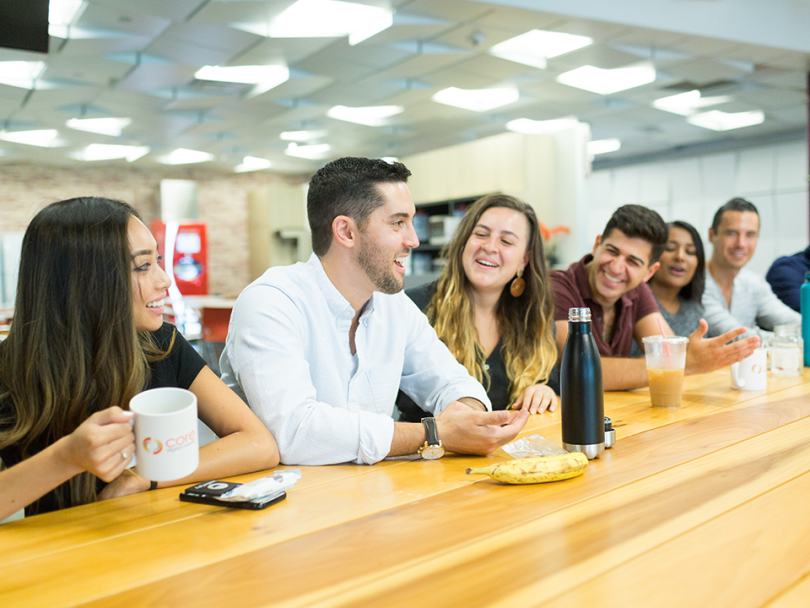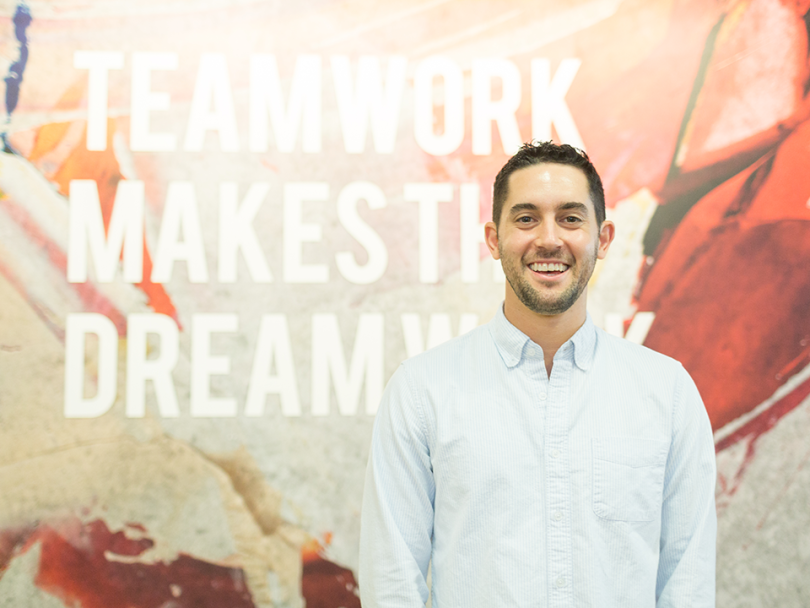 Zack Babin, Senior Product Manager
Zack was brought onto the Core Digital Media team with one main goal in mind — create a new personal finance website. Not long after, WalletJoy was born. Currently, Zack is responsible for setting the product roadmap and leading the engineering teams that continue to build WalletJoy's new features and user experiences. 
NEVER ON THE SIDELINE: Whenever Zack's not in the office, he's finding new ways to stay active, whether that be CrossFit, basketball or flag football. When he does decide to relax, though, you might find him at the beach or on eBay trying to pad his baseball card collection.   
Every good product has a purpose. What specific needs is WalletJoy designed to address for consumers?
WalletJoy provides advice, resources and tools to help consumers make better financial decisions through their most important life moments. WalletJoy aims to humanize personal finance. Consumers don't wake up excited about a mortgage — they wake up excited about owning a home. Likewise for credit cards: Consumers don't really care about the credit card itself, but the rewards that allows them to fly free for their next vacation. WalletJoy has been designed and built around this mindset. 
You've been with Core Digital Media for two years. What kinds of changes have occurred on your team in this time and how do you keep up with them?  
I think the biggest change I've noticed over my two years is the shift from a focus on building "marketing products" to building products that we market. The distinction is that the former focuses on building products that maximizes marketing efficiency while the latter focuses on building a quality product that maximizes consumer value.
 
WalletJoy provides advice, resources and tools to help consumers make better financial decisions through their most important life moments. "

What was your transition from product manager to senior product manager like? Was there a lot of support in place? 
When I joined CDM as a product manager, I was given a great deal of autonomy to build WalletJoy and demonstrate my drive, experience and new ideas.  My manager was incredibly supportive in my growth and acceleration to the senior PM role. The HR team was also a tremendous support system in my transition to this role. Many companies say they are a meritocracy, but CDM practices what they preach.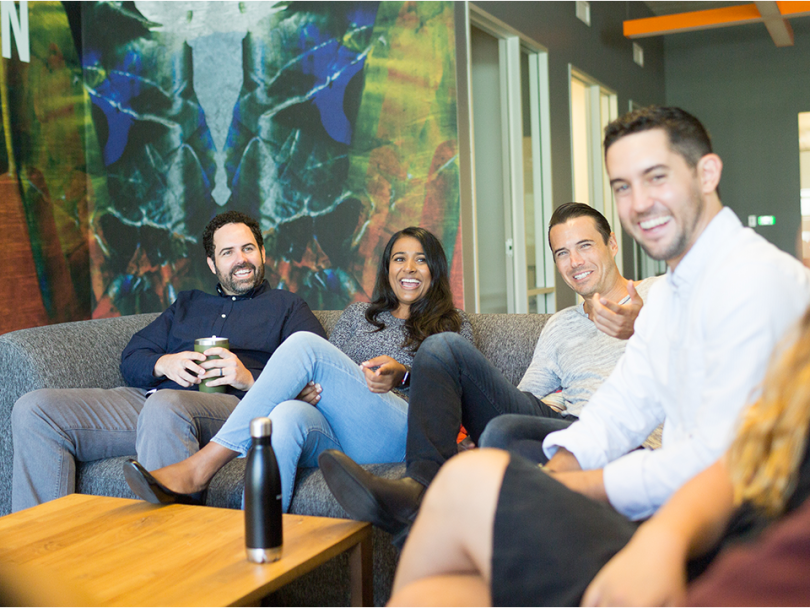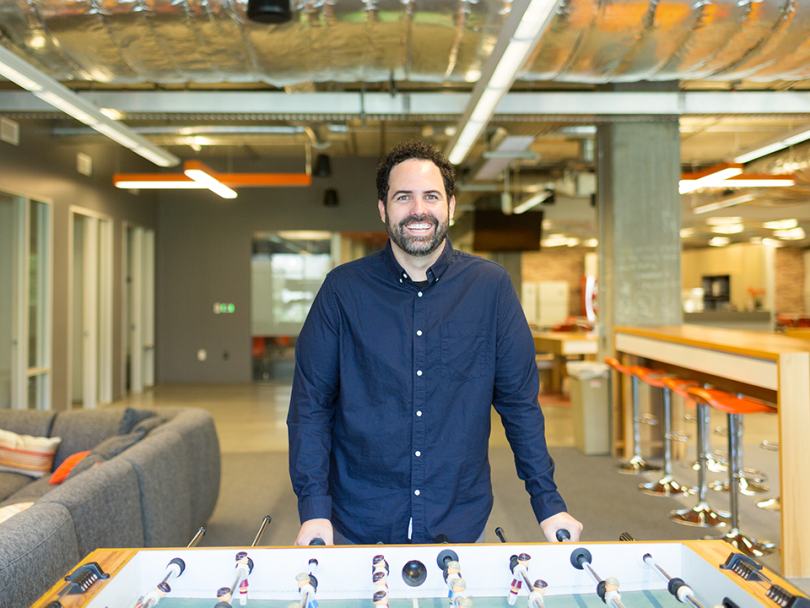 Rich Neeley, Senior Director of Marketing
Rich's job is, in part, to keep his eye on WalletJoy's marketing strategy, user engagement and the overall industry changes. His hope is that CDM can promote a more personal approach to marketing that provides best in class value and experiences to people.  
TIME FOR TEE: While he doesn't get to the course as often as of late, Rich enjoys getting on the links to play golf in his spare time.
What specific needs does WalletJoy address for users? What makes it unique?
WalletJoy helps people navigate life's amazing twists and turns. I think we can all relate to needing help or getting carried away with planning a wedding, vacation or making big purchases. We can get caught up in the emotions of buying a home or having a new baby. These are once-in-a-lifetime events and usually unknown and overwhelming. We want to be the place that offers you help and life advice while keeping your finances in mind. 
 
People stick around. I'm proud to work for a company that cares about its people and prioritizes them."

Core Digital Media has recently decided to pivot to a more consumer-focused approach. How do you go about adjusting marketing strategies? 
The big change is content-driven marketing. We are promoting the experiences, advice and content that help people now, in their current situation, and show them how they can improve their financial situation and learn more. We want to meet people where they are and guide them through their upcoming life moments. 
You've moved your way up through many roles since joining Core Digital Media. What does this series of internal promotions say about the company's culture? How does holding so many roles makes you better at your job?
I feel very fortunate to have found my way to Core Digital. We have a culture that has a lot of long-term employees. I think that speaks to our commitment to people and promoting from within. People stick around. I'm proud to work for a company that cares about its people and prioritizes them. 
The different roles have let me learn from so many people. It gives me perspective when dealing with an issue because I have a larger picture of all the different marketing strategies and techniques we use across the company.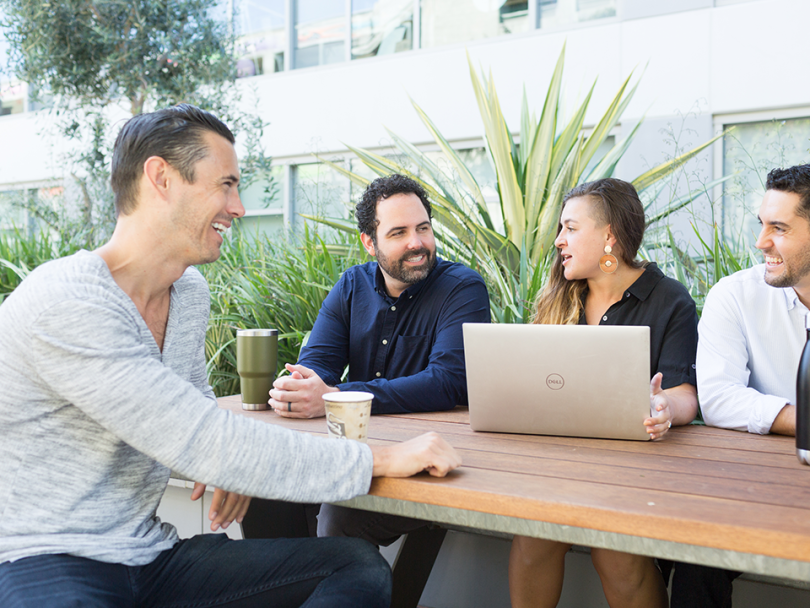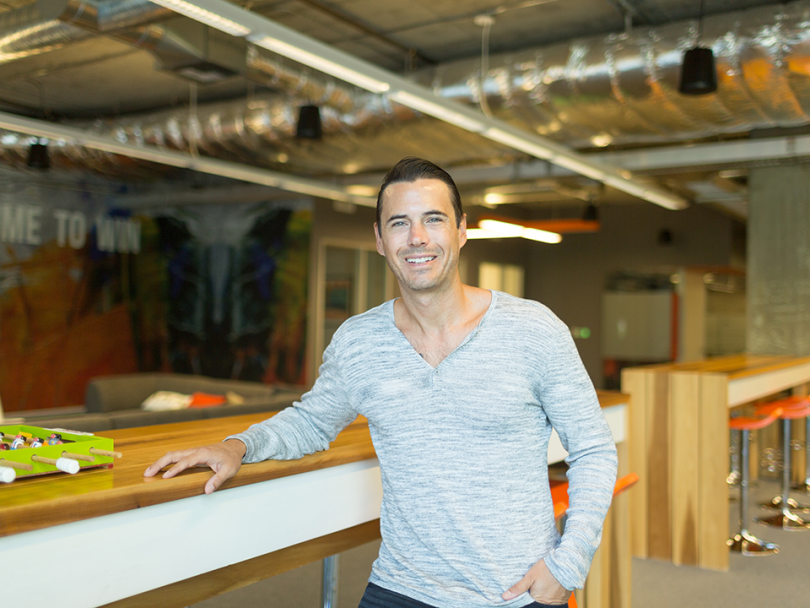 Rob Kunz, Senior Director of Product Management
As senior director of product management, Rob is responsible for building out all of the content on the WalletJoy website and maintaining relationships with Core Digital Media's partners. Ultimately, he hopes to build WalletJoy into a website users visit regularly. 
LIFE OF A BALLER: Outside of the office, Rob can typically be found brushing up on his volleyball, basketball or rapping skills. 
How did the idea of WalletJoy originally come about? How did it go from just being a great idea to a real product?
Last year, we created a credit card comparison product in a similar vein to our other products, where we directly market the consumer to a list of credit card offers with their details. From there, the consumer could either click on the offer or leave the page. There was no ability for the consumer to learn anything further about the product nor a reason for them to want to return to the form. Because of this, we realized this product would be unsustainable for growth moving forward.  
We decided to revisit the product, and our president challenged us with the question: "If you could build the best product, what would it look like?" We took this question to heart, brainstormed our ideal product and presented it to the senior team. The genesis of the product was centered around content and having a website that provided additional information and tools, as well as provided the consumer with a level of trust.
There's already a lot of content out there in the financial literacy space. How does WalletJoy stand out in comparison to similar products? 
We stand out in terms of our focus on engaging content centered around life moments and how we can help people in these important moments. The idea is that we want someone that is in the middle of planning a wedding and is researching the best ways to achieve a wedding under $10K, they will be attracted to our articles around this and, within the article, we can introduce them to cash back rewards cards or wedding loans that tie into the content of the article.  
 
We stand out in terms of our focus on engaging content centered around life moments and how we can help people in these important moments."

What short-term goals do you see WalletJoy achieving for Core Digital Media? What about long-term goals?
The short-term goal for WalletJoy is to continue our focus on establishing a financial brand with helpful and personalized content and resources. The long-term vision for WalletJoy is to become the premier brand for supporting you and your wallet in the joy of life's moments.