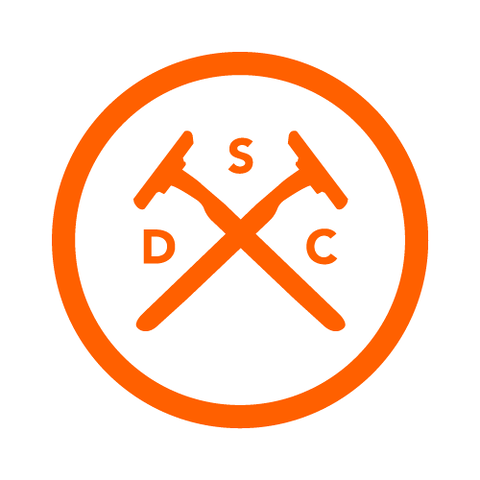 SR. EXPERIENCE DESIGNER
The Sr. Experience Designer plays a key role in the strategy, conception, design and development of digital and sometimes physical customer experiences at DSC. This role is responsible for contributing to the strategy and user experience on the Growth & Acquisition Supersquad for the .COM platform. Responsibilities include identifying UX tasks, estimating effort & time, designing flows and wireframes, and sometimes managing designers.
THEMES:
UX Design Skills: Advanced design & prototyping skills across channels (mobile, web, conversational Ixd) within workstream.
Strategy: Provides insights & feedback to respective workstream members. Understands how and when to question strategies and facilitate to course correct.
Project Planning: Confidently provides estimates and can decide necessary tasks and planning.
Authority & Leadership: In workstreams the Sr. Experience Designer  influences project outcomes through confident recommendations and presentation/communication style; Asserts recommendations with help from Lead and/or Director
Innovation: Inspires respective workstreams & XD Team with non-roadmap ideas & can execute concepts
RESPONSIBILITIES:
Contribute to decision-making for UX activities required for projects, i.e. for project x it is necessary to create a mental model, flow, and wires.
Leading UX execution of individual projects, from brainstorms through QA and gathering analytics. Including, but not limited to: creating ecosystems, user journeys, user flows, wireframes, sitemaps, user scenarios, functional specifications, navigation schemas and clickable prototypes.
Collaborating closely with Product Managers and other stakeholders in planning, during execution, and post-launch to ensure the Strategy is sound from a consumer experience perspective.
May involve management and mentorship of more junior experience designers
Contributing to Estimation, planning, and orchestrating research for projects from UX perspective. And having an understanding of the ROI of time and effort depending on the project and it's priority amongst others.
Introducing new opportunities outside of prescribed briefed: emerging technologies, experience concepts trends to your project squad and Experience Design team
Being aware of all necessary data to inform and defend designs.
Being a fierce customer advocate
Present work and rational to key stakeholders and leadership team in a clear and convincing way.
REQUIREMENTS:
Strong presentation and communication skills (both written and verbal)
Experience designing systematic flows and wireframes on large platform projects.
Have experience planning and estimating work
Detail-oriented and highly developed organizational skills including the ability to prioritize tasks and meet deadlines
Excellent understanding and knowledge of User Centered Design principles and methods.
Strong self-management skills as well as ability to work as a contributing member of a multi-disciplinary team
Fluency in industry best practices, trends, methodologies and tools
Proficiency in Sketch, InDesign, Illustrator Photoshop & Illustrator.
Experience prototyping in code or using programs like Proto.io, Principle, Pixate or Invision, or similar
Familiarity with back-end and front-end development technologies such as HTML5, CSS, Javascript, api's, etc.
Outstanding portfolio of related work.
EDUCATION & EXPERIENCE
2-5+yrs Agency, consulting or In-house experience. Ideally both.
Bachelor's degree (Master's preferred) in design-related discipline: Interaction, Information or Interface design; Industrial or product design;, HCI, ;DesignPlanning; Graphic Design; Communications.
DSC CULTURE:
We work in an open- air, freshly renovated office in the heart of Silicon Beach. As we disrupt industries and unseat corporate giants, our plan is to think big, but stay small. No egos. No jerks. No prima donnas. Just awesome folks who live and breathe collaboration and dig the perks like haircuts, weekly food trucks, and team happy hours. And yes, we have snacks.
------------
Dollar Shave Club is an Equal Opportunity/Affirmative Action employer. All qualified applicants will receive consideration for employment without regard to race, color, religion, gender, [sexual orientation], national origin, disability, or protected veteran status.
Reasonable Accommodation: Dollar Shave Club provides reasonable accommodation so that qualified applicants with a disability may participate in the selection process. Please advise us of any accommodations you request in order to express interest in a position by e-mailing: [email protected] 
Please state your request for assistance in your message. Only reasonable accommodation requests related to applying for a specific position within Dollar Shave Club will be reviewed at the e-mail address supplied.
Thank you for considering a career with Dollar Shave Club
Read Full Job Description