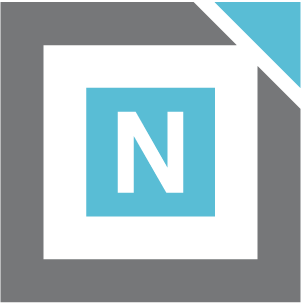 Senior Staff Accountant
Senior Staff Accountant
The internet is experiencing a transformation – ad blindness and blocking are forcing media companies and advertisers to rethink the way they connect with consumers. This evolution is changing the way we consume content and how we interact with brands. Nativo is enabling this shift by developing the new technologies, data insights, and best practices that will power this next generation of media and advertising.
Nativo, the leading content advertising technology platform, empowers brand advertisers and publishers to reach consumers and measure their engagement with content.  For brands, Nativo provides the ultimate technology for intelligently deploying content at scale. For media companies, Nativo is a complete tech stack built from the bottom-up to deliver content and native placements within publisher sites. From the hands and minds of an amazing team, Nativo has engineered a platform that has been recognized as the best available in the market. Nativo is respected, well-funded, and growing rapidly. Nativo is well-positioned to play a vital role forging the path of media and advertising in the coming years. The opportunity to join a team that is making a huge impact is now.
Who are you?
We invite you to join us for an exciting and rewarding experience, as a Senior Staff Accountant, in our fast-growing LA based team. The Senior Staff Accountant is someone who works fast and smart, consistently improves on the status-quo. This position is a critical role that reports to the Director, Finance & Controller.
Core/Day-to-Day Responsibilities:
Assist with month-end close process; co-lead US close process
Prepare Consolidated Financial Statements and Variance Analysis
Prepare Financial Statements and Variance Analysis along with supporting schedules
Reconcile Payroll on a monthly basis
Track off-balance sheet transactions (e.g. lease obligations)
Prepare journal entries on a monthly basis
Work with department leads to ensure business needs are met on a monthly basis
Ensure calendar items are met on a monthly basis
Manage deferred revenue scheduled and revenue recognition on a monthly basis
Assist with Regulatory Compliance – Annual Tax, 1099, 409a, and Payroll Tax requirements
Systems and Compliance:
Own systems such as Platform, UBER, and NetSuite
Help develop information system controls and general internal controls with the Director, Finance & Controller
Help develop Nativo Corporate policies as it relates to shared services
Help develop Internal Accounting Guidance with the Director, Finance & Controller
Processes:
Assist Billing Process – Ensure proper revenue items are billed and reconciled to the platform
Execute Expense Process – Review employee expense reports, ensuring compliance with Nativo expense policy
What you need:
BS/BA is required; CPA a plus
Minimum of 4+ years of accounting experience
Advanced Excel Skills required (sumifs, countifs, and cube)
Must have knowledge of Financial Systems – NetSuite/QuickBooks/Workday/Oracle/SAP
Working knowledge of Generally Accepted Accounting Principles (GAAP) required
Must work well under pressure, exhibit excellent organizational abilities, set and meet deadlines, be confident in managing several priorities in a day; must be dependable, adaptable, creative, and self-motivated
Must be detail and results-oriented, as well as able to multi-task and work in a fast-paced environment; adaptability & flexibility are key
Ability to manage multiple projects and requests
Ability to handle confidential information with professionalism and discretion
What we offer:
At Nativo, you make an immediate impact. Nativo is made up of smart, talented and driven people looking for other potential team members with the same attitude of innovation and excellence. We offer incredible opportunities to learn and work on projects that transform digital advertising. We offer a competitive compensation and benefits package that includes stock options, health coverage, employer-matched 401k, cutting edge work, and the opportunity to join a rapidly growing startup with a proven product.
Read Full Job Description