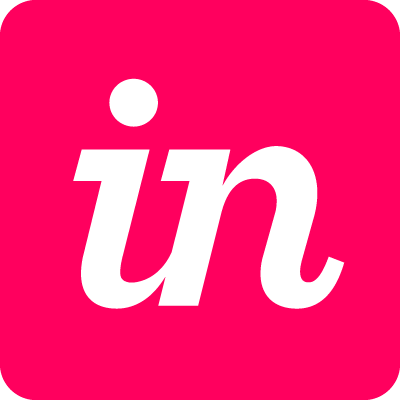 Senior Engineering Manager, Products
InVision is the world's leading design collaboration platform.
We enable companies of all sizes to discover the power of design-driven product development. That's why more than three million designers, product managers, marketers and other stakeholders at so many of the world's most loved startups, agencies, & corporations use InVision every day, including Uber, Evernote, Twitter, Adobe, Salesforce and many more.
We are looking for a few Engineering Managers for our growing Engineering teams. The candidate should be a player/coach, someone with significant technical chops who is willing to roll-up their sleeves and to actively guide and mentor. The candidate should be hands-on and be able to both review and write code as well as drive correct implementation. 

The candidate will be managing a team of 5-7 developers to to create and maintain core features of our expanding product line. The technologies range from single-page Javascript applications to backend API servers to iOS and Android mobile applications.
About You:
Passion for creating and mentoring engineering teams; you really enjoy watching engineers learn and thrive in their careers.
Bias towards action, absolute willingness to own the problem and drive towards a speedy solution; you won't stop until the problem is solved and the solution efficient.
Keen eye for details and delivering quality products on tight timelines; you can find solutions which may be outside of the box, you approach problem spaces from many angles.
Collaborative nature, with willingness and desire to work across multiple teams and departments; you can take all concerned parties into consideration and craft solutions which are win-win for everyone.
Responsibilities:
You will be working with stakeholders from across the organization, from Product managers to C-level executives.
Mentoring and helping engineers plan and execute their career plans.
Listening to the customer, and work with your team to create solutions that will have the highest impact.
Encouraging proper architecture, planning, and implementation process for your team and their stakeholders.
Iterate on your product and own its quality and impact to our customers.
Collaborating across departments to understand user needs, prioritizing new features, and communicating product roll-outs.
Requirements:
10+ years experience as a engineer
4+ years experience as the direct manager of software engineers in an agile, startup environment
Strong problem solving and decision-making ability, with a breadth of experience in both client-side and server-side technologies
Preference for working in rapid development cycles (2-4 weeks)
Familiarity with common tools like Git, Jira, Confluence, Jenkins/CI
Experience with Continuous Integration/Continuous Delivery environments
Obsessively thorough with an eye for detail
Excellent oral and written communications skills
Ability to thrive in a variable and demanding startup environment
Benefits
InVision offers an incredibly unique work environment. The company employs a diverse team all over the world. In the United States we have teams including hubs in New York, San Francisco, Austin, Portland, and Boston. Each InVision team member is given the freedom and tools to do their best work from wherever they choose. Among our benefits we offer competitive health plans, 401k, a flexible vacation policy, unlimited Starbucks cards for each employee, and unlimited books related to your profession.
InVision is proud to be an equal opportunity workplace. We are committed to equal employment opportunity regardless of race, color, ancestry, religion, sex, national origin, sexual orientation, age, citizenship, marital status, disability, gender identity or Veteran status. If you have a disability or special need that requires accommodation, please let us know.
Read Full Job Description