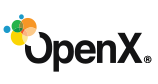 Revenue Manager
We are looking for a Revenue Accounting Manager, who is pro-active, self-directed, and who possesses a high quality bar for themselves, their work product, and their team. If you are the kind of person who is highly analytical, obsesses over details, thrives in a collaborative environment, and jumps at the opportunity to take on new challenges, OpenX may be the place for you. This individual will report to the Senior Financial Reporting Manager and have direct exposure to the VP Controller and other levels of management. Strong verbal and written communication skills are a must. The ideal candidate will have minimum of 5 years work experience in the field of accounting and have a strong understanding of technical accounting principles.
Key Responsibilities:
Manage a team related to the Company's revenue, including monthly accounting close, revenue analysis and reconciliation and revenue recognition with a focus for accurate and timely results
Review current revenue recognition process/procedures and implement process improvements to improve accuracy and efficiency for the monthly accounting close and reporting process
Develop, implement, and maintain revenue recognition policies and procedures in conformity with current and proposed FASB guidance
Prepare and review month-end journal entries and supporting schedules related to the Company's demand and publisher partner revenue share transactions
Assist with the review of revenue contracts to identify deliverables and record sub-ledger and general ledger transactions
Interfaces with the VP Controller and the Company's independent public accounting firm on audit and technical accounting matters
Fields questions from all levels of management related to revenue, including sub-ledger and ledger transactions
Continuously improve business processes, systems, and enhance documentation and internal controls as part of our SOX readiness efforts
Interact with cross-functional teams for revenue, data, and system related issues
Partner with the Finance team to analyze variances between actual results and forecasts and assist in the budgeting process as needed
Complete special projects as needed
 Required Qualifications:
Bachelor's degree with a major or emphasis in Accounting or related field from a major university
5-8 years of work experience with Big-4 background
Strong customer orientation with excellent verbal and written communication skills
Exceptional organizational skills, detail-oriented mindset and a high sense of urgency
Excellent communication skills (written and verbal), ability to partner and build collaborative working relationships with employees at all levels of the organization
A proactive, self-directed approach with the ability to multi-task and learn quickly in a fast-paced environment
Strong work ethic with the ability to work extended hours during critical periods
Must be team oriented with a positive attitude to fit our culture
CPA/MBA preferred
Familiarity with Enterprise ERP systems a plus
Company at a Glance
OpenX exists to help publishers grow their businesses by monetizing great content. We do this by creating highly efficient, high quality programmatic advertising marketplaces that deliver optimal value to all buyers and sellers of digital advertising.
Today, OpenX operates one of the largest, most efficient and highest quality programmatic markets in the world. Our unified system also encompasses a complete supply side platform that optimizes revenue across network and real-time bidding (RTB) demand, and a comprehensive ad server.
At OpenX we have built a team that is uniquely experienced in designing and operating high-scale programmatic ad marketplaces. We are constantly looking for thoughtful, creative executors who are as fascinated as we are about finding new ways to apply a blend of market design, technical innovation, operational excellence, and empathetic partner service to the frontiers of digital advertising.
OpenX Values
We are one
Our customers define us
OpenX is mine
We are an open book
We evolve fast 
Read Full Job Description