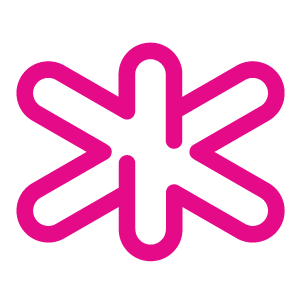 Product Manager - Consumer Experience
About Inspire
Disrupting the one-size-fits-all utility model, Inspire's groundbreaking smart home subscription seamlessly combines personalized clean energy plans with best-in-class smart devices. Using the Inspire app, members can self drive their smart homes from anywhere, and select automated settings to use less energy while earning rewards. Inspire strives to make every home a smart home, powered by clean energy. Inspire's mission is to drive forward a brighter energy future by simplifying consumer adoption of clean energy and smart home technologies. Through continual innovation and scaling of connected device interoperability; clean energy supply, generation and storage; and intelligent, decentralized grid services, Inspire is building the world's first fully-integrated clean energy company.
Launched in January 2014, Inspire homes have used the clean power production equivalent of 121 wind turbines since inception. Driven by a team of mission-driven Avengers in Philadelphia and Santa Monica,, Inspire prides itself on a culture of ownership, teamwork and stalwart obsession with "crushing it!"
The Position
The Product Manager will manage and work closely with the technology, marketing, sales and member support groups to develop, scope, spec, build, and go-live with products, features and dashboards that delight our members and bring a data-first understanding of our product suite. The core of this role is about delivering world-class user experiences to our Smart Home and retail energy customers and to an ever-expanding and broader user base. The role requires you to be a key contributor in the product organization who owns a roadmap, goals and objectives to achieve aggressive growth goals.
Responsibilities
Enrollment Experience: How customers sign up for our Smart Home and Clean Energy products through different channels and their experience as a customer once enrolled.
Engagement Platform: Leadership in creating a highly-engaged user base, including continued development of the platform that hits specific engagement KPIs.
Loyalty Program: Strategic development of a program for our valued customers that continuously delivers delight to the customer.
Point Of Sales Experience: Continuing to build and evolve Inspire's best-in-class tablet experience for our neighborhood sales teams and immersive experiences for our events/retail channels that drives conversion of our Smart Home and Energy products.
Partnerships: Be primary owner of product's deliverables to our business development team, including facilitating growth by building partnership-centric user experiences.
Product Strategy and Execution: for your specific category and roadmap. Champion product initiatives and business cases to the executive team for prioritization. Encourage a fast-paced approach within a cross functional team / culture to create, prototype, test and release products and features.
Product Development Support: to our customer lifecycle marketing leader to create fantastic customer engagement experiences
Design & Usability

: of your product category. Impact the UX of the product development by creating and advising on wireframes, taxonomy, and flows. Work with an agile mentality in collaboration with engineering, design/UX, product marketing, finance and other teams in the defining a path forward for the successful execution of applications and products.

Real Time Feedback Loop: to monitor the Inspire product category (features, design, usability). Leverage this feedback and integrate into a continuously improving experience.
Qualifications
You understand how to build a mission-driven product that translates our brand promises into user experiences.

You have experience with UI/UX design, product specs (including functional /technology specs, market requirement docs), production pipelines, and content management workflows.

You have a strong technology background with a firm grasp on the interconnected relationship between product and engineering teams. Good experience on how best to manage projects / teams effectively and building consumer technology products.

You have exposure to developing tools / features to increase customer usage / retention.

You have a personality profile to fit into a high-growth, entrepreneurial culture that requires teamwork and significant interaction with employees at all levels.

You have experience developing dashboards and key metrics to track performance and inform strategy.

You want to work at a purpose-driven company, are passionate about technology and its ability to have a meaningful impact on the world

You have a proven track record of consistently meeting or exceeding objectives

You are a proven leader and your colleagues describe you as being incredibly smart.

You can set targets and manage a cross-functional effort to achieve those targets.

You motivate others; you communicate clearly; you inspire your coworkers.

You are a collaborative, hard working, problem solver, who leads by example.

You need to be a critical part of something huge.
The Perks
Unlimited vacation

Equity plan

401(k) plan

Dog-friendly workplace

2 blocks from the beach in sunny Santa Monica

Lots of cupcake smashing
Read Full Job Description