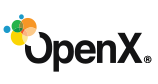 Director, Global Talent
OpenX People team has an immediate opening for our Director Global Talent. We are looking for an experienced talent professional who wants to bring their creative sourcing and business insights to an organization where they will see immediate, tangible results. 
We are a global company with 500 employees and we have a very strong culture of drive, spark, transparency, evolving fast and direct access to executives. OpenX is investing in our technical talent and leadership for our next stage of growth. This position leads a team of 6 (plus a few contract recruiters) and reports into the Chief People Officer. 
The immediate focus of this role is talent acquisition:
leading our talent team in sourcing and hiring strong leaders and tech talent and ensuring great candidate experiences
develop cost-effective, high-impact solutions that address business needs (short and long term). Achieve maximum ROI for the investment in recruitment sourcing and hiring of key talent
building strong partnerships with our organizational leaders and continue to evolve the company's Talent team into strategic partners to all business areas
will have own slate of executive positions to hire as well as managing retained search firms and keeping all parties updated & accountable for results
advocating for our talent SLA and our standards for hiring bar raisers
proven track record with building & communicating talent metrics, analytics to executives and hiring managers
will work closely with our President on organization growth and talent needs
support our global growth – particularly with Japan, Europe, Poland sites
The longer-term focus of this role is employer branding, talent management and workforce planning:
partner with our communications team to refresh our global employer brand and enhance the candidate experience
working closely with our People Partner team on organizational design and headcount management
work with our Chief People Officer on planning internal and external pipelines for succession planning and developing university recruiting strategy
Ideal fit for this position:
Undergraduate degree, masters a plus; with 10+ years of talent acquisition experience in full life-cycle recruitment 7+ years of people management experience
Experienced recruiting for tech-focused roles high tech or digital media business (ad tech a plus). Ideally has networks in NorCal, SoCal and NYC for tech talent
Strong working knowledge of Greenhouse ATS, with a mind for data analysis, systems and processes
Demonstrated ability to think out-of-the-box and be a problem solver
Smart, driven, savvy with a knack for creativity and a lot of energy to work in a fast-paced environment
Exceptional written, oral, presentation and interpersonal skills
Balancing drive for results, gravitas with executives, willing to be hands on and strategic, and model our traits and values
Company at a Glance
OpenX exists to help publishers grow their businesses by monetizing great content. We do this by creating highly efficient, high-quality programmatic advertising marketplaces that deliver optimal value to all buyers and sellers of digital advertising.
Today, OpenX operates one of the largest, most efficient and highest quality programmatic markets in the world. Our unified system also encompasses a complete supply-side platform that optimizes revenue across the network and real-time bidding (RTB) demand, and a comprehensive ad server.
At OpenX, we have built a team that is uniquely experienced in designing and operating high-scale programmatic ad marketplaces. We are constantly looking for thoughtful, creative executors who are as fascinated as we are about finding new ways to apply a blend of market design, technical innovation, operational excellence, and empathetic partner service to the frontiers of digital advertising.
OpenX Values
We are one
Our customers define us
OpenX is mine
We are an open book
We evolve fast
Read Full Job Description