Where we are
Snap LA is located in the Santa Monica Business Park. We're across the street from a ton of great restaurants, coffee shops, Clover Park, and more!
Technology we use
Engineering

Product

Sales & Marketing
C++

Languages

Golang

Languages

Java

Languages

Javascript

Languages

Kotlin

Languages

Python

Languages

Swift

Languages

Objective-C

Languages

React

Libraries

AngularJS

Frameworks

Backbone.js

Frameworks

Django

Frameworks

Ember.js

Frameworks

Flask

Frameworks

Node.js

Frameworks

Ruby on Rails

Frameworks

Google Analytics

Analytics

Illustrator

Design

Photoshop

Design

Sketch

Design

Asana

Management

Confluence

Management

JIRA

Management

Google Drive

Management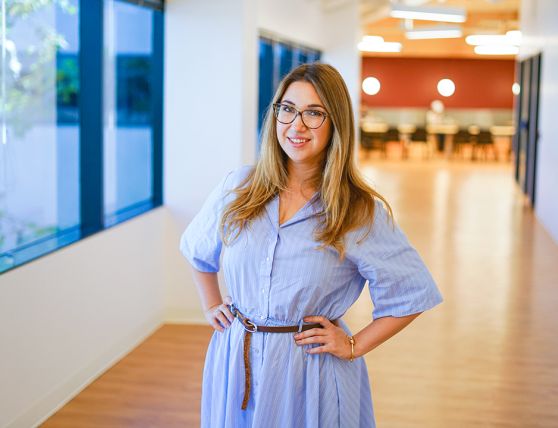 Lidiia Bogdanovich
Director, Lens Design
Leveraging emerging tech to engaging effect
"I never could have envisioned that puking rainbows, cute dog ears and a dancing hot dog would change the world," Bogdanovich said. It's not hyperbole: Lenses, which Bogdanovich helped developed, introduced envelope-pushing AR to the masses. And don't mistake an employee impersonating a dinosaur as goofing off — it's typical of the creative research that informs a creation in the Lens Studio prior to testing and rollout.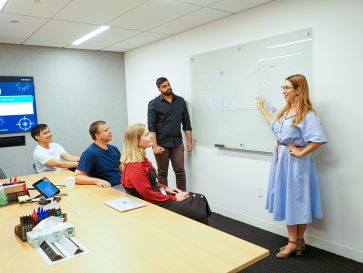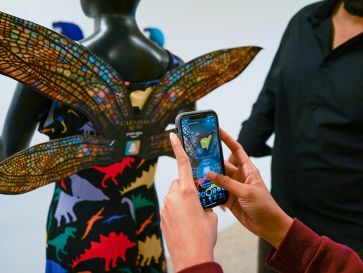 Augmented reality is an amazing idea where technology meets design in the most organic way. You can treat the world as your canvas, to create, to inspire, to dream up.
Lidiia Bogdanovich
Director, Lens Design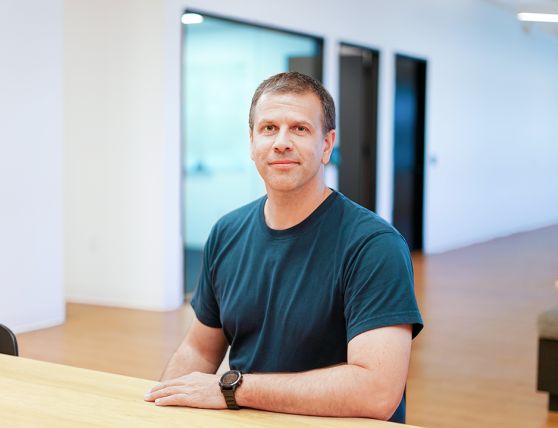 Matt Moore
Chief Information Security Officer
There's no ghosting on safe, secure tech
With great reach comes great responsibility. Moore and his team of roughly 100 engineers and program managers endeavor to keep users safe, protect their privacy and preserve platform integrity — paramount in today's world, where bad actors are never far. To maintain a "comprehensive, modern security program," Moore's team negotiates speed with scale to keep software updates and deployments moving smoothly and securely.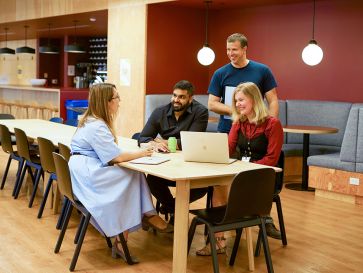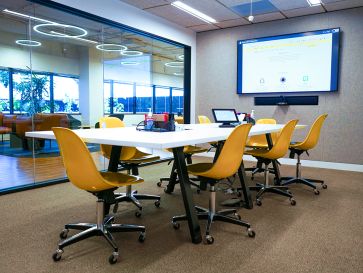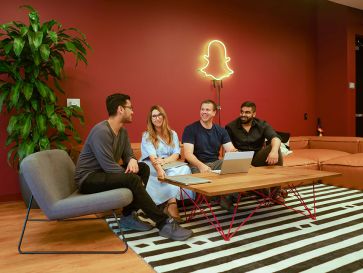 Snap has made a massive investment in security and privacy, and it's a huge part of the company's DNA.
Matt Moore
Chief Information Security Officer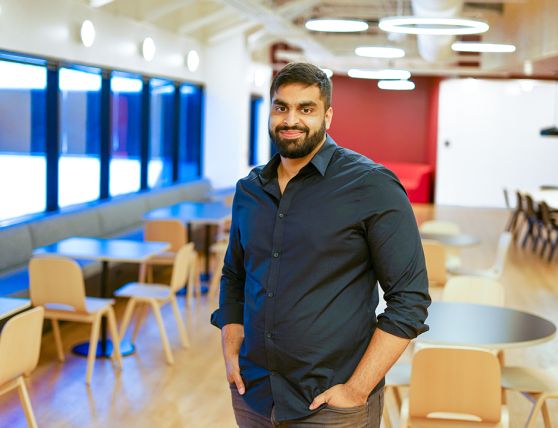 Samir Ahmed
Software Engineer
Talented technologists striving for product perfection
Ahmed leverages machine learning to ensure reliable delivery of relevant ads to global users. That requires meeting client needs without muddying the user experience. Facilitating the infrastructure to walk that tightrope means balancing "millions of users and billions of requests to our servers," Ahmed said. And at Snap's scale, Ahmed noted, bugs experienced by even 1 percent of users affect a massive amount of Snapchatters.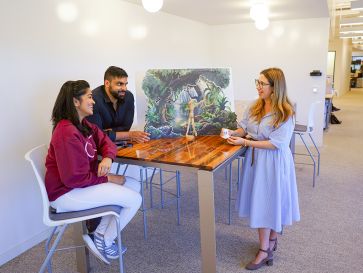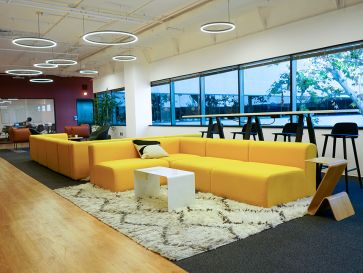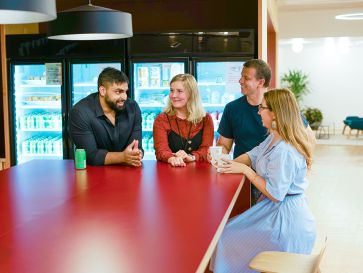 The pace at which Snap moves, and the immense scale of the problems we face, means that you are constantly learning and iterating.

Samir Ahmed
Software Engineer
What are Snap Inc. Perks + Benefits
Snap Inc. Benefits Overview
Snap Inc. is its own community, so we've got your back! We do our best to make sure you and your loved ones have everything you need to be happy and healthy, on your own terms.
Every Snap office has its own set of benefits built around its needs, but here's a rundown of some of the programs you'll find in our LA office.
Culture
Volunteer in local community
Team based strategic planning
Group brainstorming sessions
Diversity
Dedicated Diversity/Inclusion Staff
Unconscious bias training
Someone's primary function is managing the company's diversity and inclusion initiatives
Health Insurance & Wellness Benefits
Flexible Spending Account (FSA)
Employees can contribute to a Medical FSA to pay for eligible medical expenses, or a Dependent Care FSA to pay for eligible daycare expenses, with pre-tax dollars.
Employees can take up to 16 weeks of short-term disability for 60% tax-free pay with benefits remaining active. Long-term disability is also available at 60% tax-free.
We provide free dental coverage for employees and eligible dependents. In addition, the plans have an orthodontia benefit. Annual in-network cleanings and exams are covered at no cost.
Snap provides a free vision plan for employees and eligible dependents. The plan includes a LASIK benefit and a $200 annual frame/contact lens allowance.
Health Insurance Benefits
We provide free PPO and HSA plans to employees and their dependents with the option to buy-up to an enhanced PPO plan with lower co-pays. In CA, Kaiser HMO is another free medical plan option.
We provide Basic Life and AD&D insurance at 2x salary at no cost.
Snap's wellness program, SnapFit, offers events, programs, education, and more that will help you stay fit across four pillars: Mind, Body, Money, and Health!
Retirement & Stock Options Benefits
Snap offers a retirement savings plan that allows you to save for your retirement on a pre-tax and/or post-tax basis.
Snap matches 100% up to 3% and 50% on your 4th and 5th contribution to both your pre-tax and/or Roth elective contributions and the match is immediately vested. We also offer the Mega Backdoor Roth.
Snap offers compensation packages that allow you to share in Snap's long-term success!
Child Care & Parental Leave Benefits
Snap provides back-up child care at a subsidized rate for up to 80 hours per year.
Non-birthing parents receive up to 16 weeks of full pay and birthing parents receive up to 26 weeks of full pay.
Snap provides up to 6 weeks of full pay as part of our Family Caregiver Program.
Snap will reimburse up to $40k towards any adoption expenses and $80k towards surrogacy expenses you incur and you are eligible for up to 16 weeks of full pay to bond with your new child.
Vacation & Time Off Benefits
Unlimited Vacation Policy
Salaried employees have a flexible vacation policy approved at their manager's discretion. Hourly employees get 15 days of vacation which jumps up to 20 days after 4 years of service.
Employees are allotted four hours of paid time off to volunteer at charities that align with the company's philanthropic pillars: youth, education, and arts.
9 paid holidays plus a floating holiday for hourly employees.
Snap provides 15 sick days per year if you're feeling under the weather.
Perks & Discounts
We want to make sure you feel welcome at Snap Inc. Our team dresses casually, so feel free to do the same!
Our Commuter Benefit allows you to use tax-free funds to pay for parking and public transportation — such as train, subway, bus, ferry, trolley, or vanpool — as part of your daily commute to work.
There are various social events to choose from, ranging from cultural, health & fitness, personal development, volunteering, arts & crafts, and more.
We have two onsite restaurants at the Business Park headquarters, and one onsite restaurant at our building in Venice. We offer breakfast, lunch, and dinner plus great coffee!
All offices are stocked with free snacks, drinks, coffee, etc.
Our headquarters offers parking if you decide to skip the Commuter Benefit.
Employees can participate in sports leagues through SnapFit. We also offer team fitness classes, hikes, races, and more.
To help you get to your new city safe and sound, Snap assists with eligible candidates' relocations through final move flights, storage, package & delivery, corporate housing, moving cash, and more.
SnapFit offers gym perks and discounts, and we also have an onsite gym — with free fitness classes — at our Snaplab office in Venice!
Professional Development Benefits
Job Training & Conferences
Snap has a Learning & Development program that enables employees to continue honing their skills, and individual teams have budgets to send eligible employees to industry conferences, trainings, etc.
We strive to create a culture of inclusivity through employee resource groups, internal development programs, unconscious bias training, networking opportunities, recruiting initiatives, and more.
Cross functional training encouraged
Time allotted for learning
Online course subscriptions available
View full list of perks + benefits
An Insider's view of Snap Inc.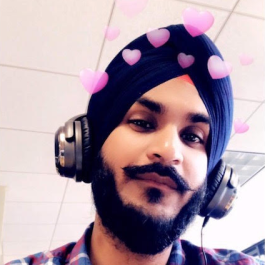 How would you describe the company's work-life balance?
The work life balance at Snap is unmatched! I've worked at different tech companies, but what Snap offers is so unique. We have offices around the globe and whenever I travel, I make it a point to visit the local office to get some work done. Also, having flexible work hours encourages you to strike a nice balance between work and play.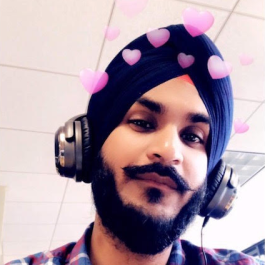 Jasmeet
Reporting & Insights Analyst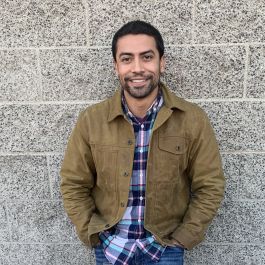 What does your typical day look like?
A supply chain role is synonymous with unpredictable days. My daily priorities often revolve around solving complex challenges for my global business partners that happen overnight. But getting to be involved in product development with my engineering team in LA and working across global cultures to bring a product to life is extremely rewarding!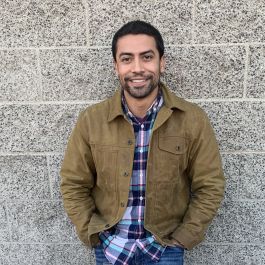 Anukul
Global Supply Manager, Snaplab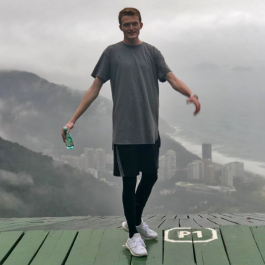 How has your career grown since starting at the company?
I joined Snap a year after college without any experience tackling problems of this scale. The fast-paced work, diversity of problems, freedom to fail, strong mentorship from the smartest minds in the industry, and room to make a notable impact propelled me from a junior hire to a technical lead in just 2 years. I've grown from mentee to mentor.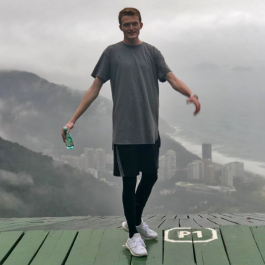 Winston
Information Security Engineer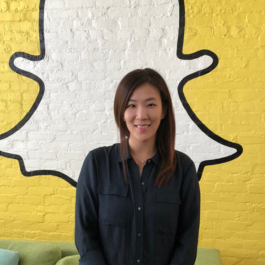 How do you collaborate with other teams in the company?
The Research team helps Snap innovate in some of the newest and most interesting areas of technology. We love being able to make an impact on all of Snap's products by taking tough technical challenges and solving them with state-of-the-art approaches.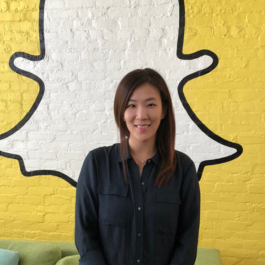 Jung
Program Manager, Research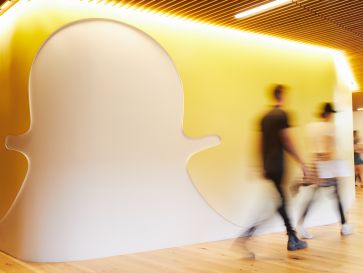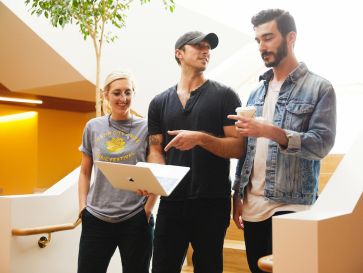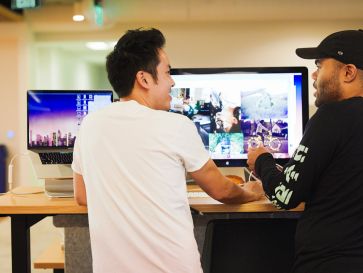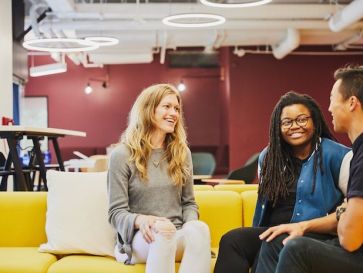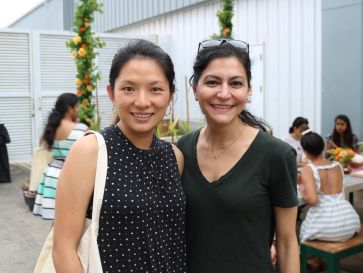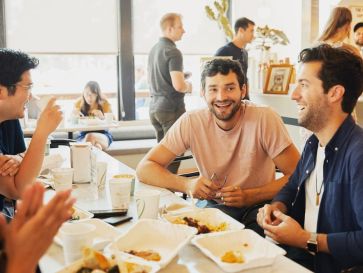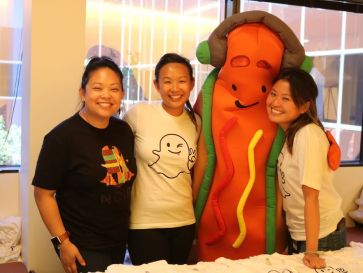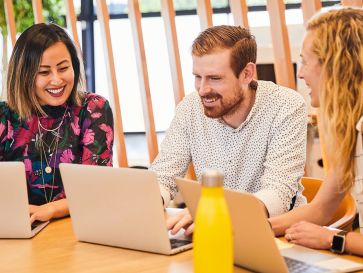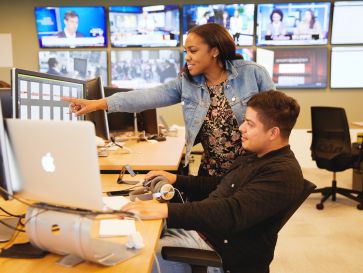 Snap Jobs In Los Angeles, CA
171