Consumer Web + HR Tech
Industry
Built In Los Angeles Office
In the early 2010s, the Chicago tech scene was still in its infancy — or so the rest of the world thought. Built In helped put the tech hub on the map, and today we help tech professionals stay on top of trends and news, expand their networks and carve out futures at companies they believe in. With the expansion to six additional metro hubs in recent years — and more to come in the near future — Built In is home to what's going on in the world of tech and where it's headed next.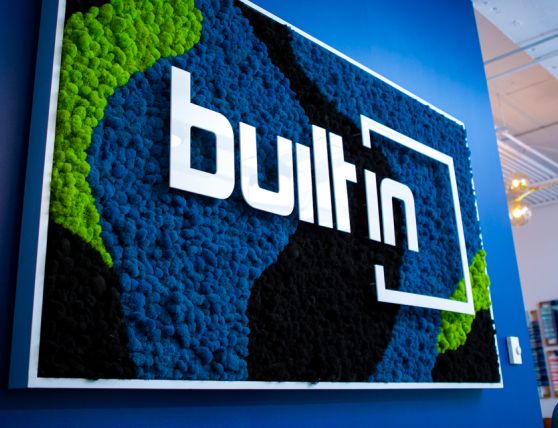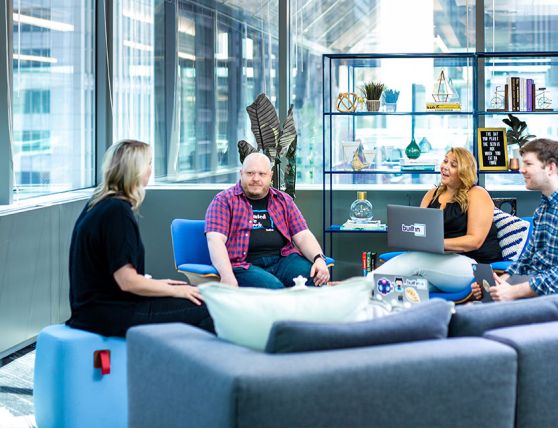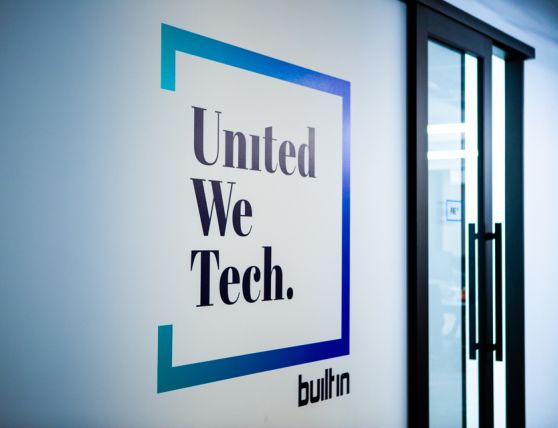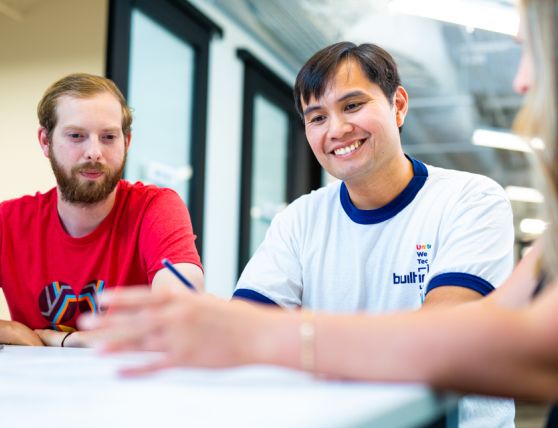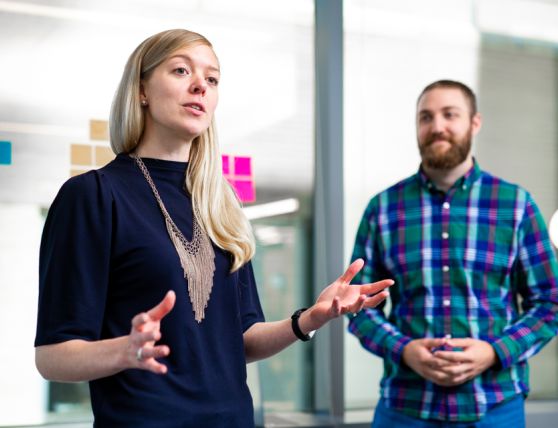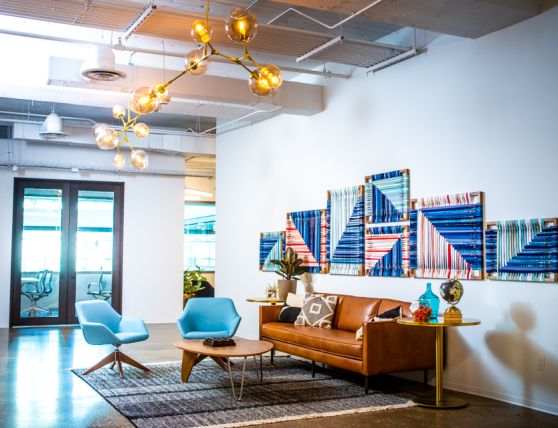 TECH STACK
Go, Vue.js, TypeScript, Docker, Python, AWS, Terraform.
CONTINUING ED
There's a $500 annual stipend for that.
CROSS-COLLABORATE & LISTEN
Our engineers work with our product, data and design teams on the daily.
LEAD WITH SOLUTIONS
Our favorite core value.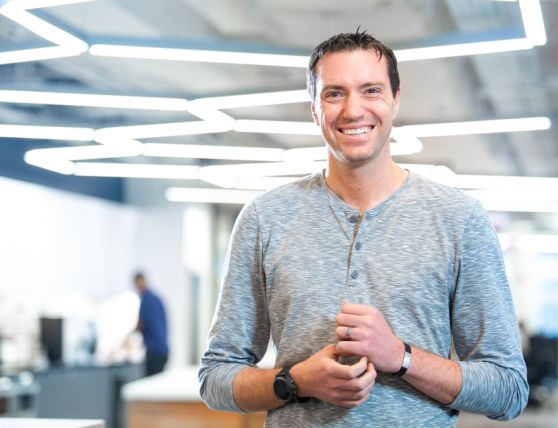 ROB VAN BRUNT
Director, Product Management
Helping job seekers find their dream career
Many of our employees used Built In to find their current career, and it's that empathy that drives the tech and product team to build and iterate with the user always in mind. What started as Rob asking simple questions about user preferences has turned into an all-hands attempt to make job searching more personalized and fulfilling than ever before.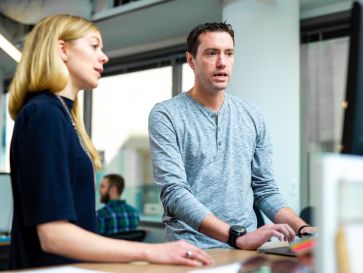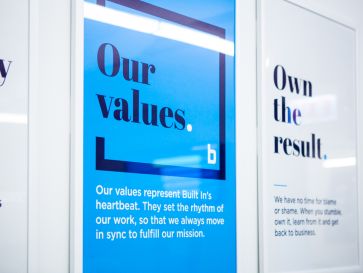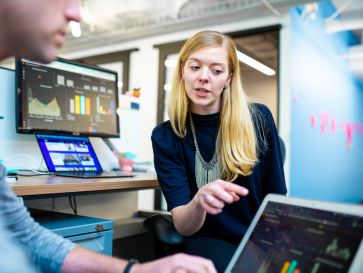 The team is growing and changing so quickly. We're facing a lot of challenges and opportunities as a team for the first time, which is a natural effect of doubling in size, but everyone is open and willing to lean on each others' previous experience.
ROB VAN BRUNT
Director, Product Management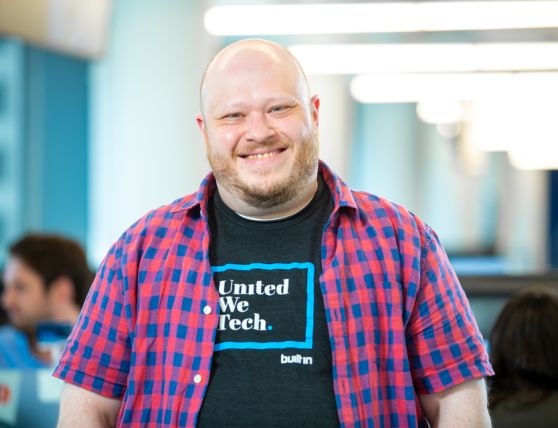 PETER EVANS
Chief Technology Officer
A humble leader, committed to innovation
When Peter took the helm of Built In's tech side of the house, the engineering team was admittedly small. In just over a year, he's transformed the organization and scaled his team to build a tool the tech industry has never seen before. Today, his team is hammering out a data pipeline to better match job seekers with the tech careers of their dreams, an "awesome and humbling mission to have," Peter says.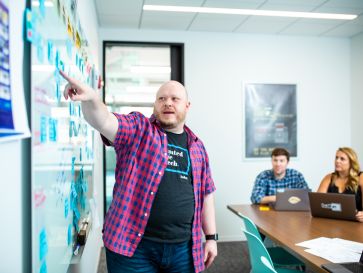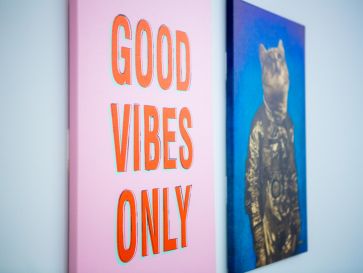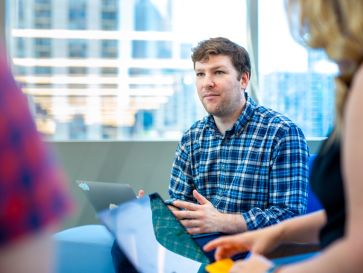 My main priority as a leader is alignment: Is everyone on the same page with what we're trying to accomplish? With how we're trying to accomplish it? Alignment starts at the highest level and goes all the way down. If we can't all agree on what, where, why, when and how, we won't be successful.
PETER EVANS
Chief Technology Officer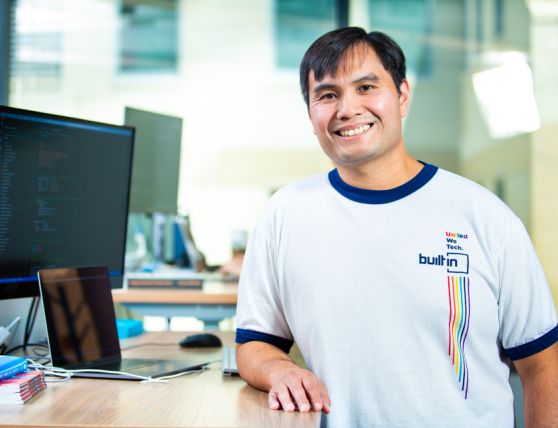 CHARLIE TRUONG
Senior Full Stack Engineer
Solving new problems with new frameworks
To ensure Built In offers users first-rate experiences, Charlie and his fellow engineers are encouraged to learn about the latest and greatest frameworks on the market — it was Go and Vue.js for Charlie — and apply them to their work. Built In's engineers are given plenty of opportunities to explore new technologies and techniques, learn along the way and apply their findings to produce simple, effective solutions.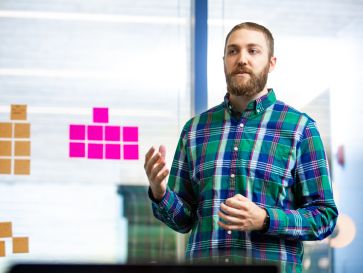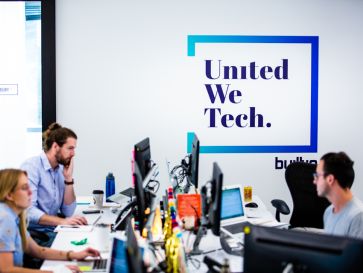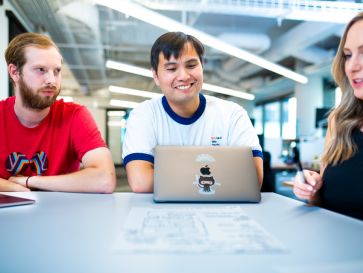 A successful engineer here does not need to have all the answers or have worked in every programming language or framework. However, one should be willing to learn and be humble enough to ask for help. Above all else, be a team player.
CHARLIE TRUONG
Senior Full Stack Engineer

Lead Site Reliability Engineer
Built In
Greater LA Area
1 week ago
We are a dynamic team of engineers that iterate on ideas and products for a growing company that is dedicated to building meaningful tech communities. Here, we can provide interesting challenges and puzzles to solve as our technical stack rapidly evolves. You will be able to work with new technologies and architectures in a forward-thinking organization that looks to push boundaries. As a Site Reliability Engineer, you will concentrate on our infrastructure and core services. We want to deliver a stable and responsive experience to our users and customers, and value maintainable and practical construction over band-aids and hacks.