Real Estate, HR Tech, Digital Media, ASP.NET
3 Companies

Centerfield develops intelligent Big Data driven marketing and sales technology utilizing real time biddable media (RTB), automated call routing and customized scripting. Our proprietary platform, Dugout, combined with our 1500 person sales and retention center delivers new customers at scale to many of the leading brands worldwide.
---
Health Insurance Benefits

Cie Digital Labs (CDL) is an innovation accelerator for large enterprises and a growth accelerator for emerging startups. CDL creates leading digital solutions, serves as an innovation lab for a variety of prominent global brands, and acts as a platform to develop and turn ground-breaking ideas into new technology ventures.
---
Health Insurance Benefits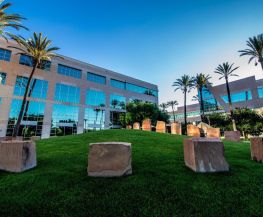 Digital Media • News + Entertainment
The global leader in digital services and technology for content creation and delivery, Deluxe has been a trusted partner to Hollywood studios, independent filmmakers, TV networks, online content producers, brands, and anyone looking to bring stories and experiences to audiences, for more than 100 years. Deluxe Creative companies house the world's...
---
Health Insurance Benefits