AdTech, Real Estate, HR Tech, Beer on Tap, Parking, Cassandra
2 Companies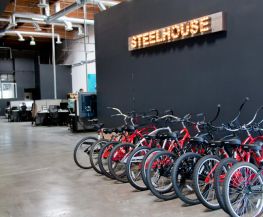 A leader in advertising technology, SteelHouse created a marketing platform that includes every element needed to create a successful digital marketing campaign: creative development, audience segmentation, media placement and real-time reporting.
---
Flexible Spending Account (FSA)

Taboola is one of the fastest growing tech companies in the world, changing the way people connect to content they may like and never knew existed. We now reach over 1B people and our personalization technology, including video generates over 350B monthly recommendations on AOL, MSN, USA Today, NBC, The Weather Channel and thousands of other sites.
---
Health Insurance Benefits