HR Tech, Big Data, Happy Hours, Unlimited Vacation Policy, AngularJS, Pet
3 Companies

Core Digital Media is a leader in online marketing and online consumer acquisition. Our websites LowerMyBills.com and ClassesUSA.com are fueled by an industry leading marketing platform which operates across a variety of financial and education markets working with more than 1000 unique partners.
---
Flexible Spending Account (FSA)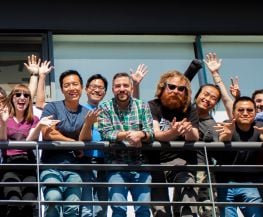 System1 was founded with a simple mission—use technology to make advertising better for consumers and advertisers. Beyond the search box. System1 fuses technology and science to identify & unlock consumer intent.
---
Flexible Spending Account (FSA)

Taboola is one of the fastest growing tech companies in the world, changing the way people connect to content they may like and never knew existed. We now reach over 1B people and our personalization technology, including video generates over 350B monthly recommendations on AOL, MSN, USA Today, NBC, The Weather Channel and thousands of other sites.
---
Health Insurance Benefits