HR Tech, Big Data, Happy Hours, Unlimited Vacation Policy, Hive, Ruby
2 Companies

Core Digital Media is a leader in online marketing and online consumer acquisition. Our websites LowerMyBills.com and ClassesUSA.com are fueled by an industry leading marketing platform which operates across a variety of financial and education markets working with more than 1000 unique partners.
---
Flexible Spending Account (FSA)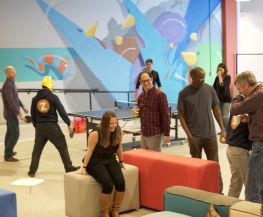 Artificial Intelligence • Big Data
ZestFinance was founded by a team of some of the world's best data scientists from Google who came together with a mission – use machine learning algorithms to revolutionize how credit decisions are made to provide fair and transparent credit to everyone.
---
Flexible Spending Account (FSA)